FanDuel MLB: Picks and Pivots for Saturday September 10
FanDuel MLB: Picks and Pivots for September 10
Welcome to the Saturday edition of Picks & Pivots, a daily fantasy baseball column focused on providing analysis and insights into the top FanDuel MLB lineups. The purpose of this column is to first identify key building blocks that can be used for any roster construction and then identify pivot points to help differentiate your lineup in hopes of a big payday!
Saturday's MLB schedule kicks off at 1:05PM EST with four games on the early slate and another 11 games on the 7:05PM EST Main Slate.
I will continue to track winning Tournament lineups and compare trends over 5 day periods to help us understand what it takes to remain profitable. I HIGHLY recommend each of you do this each morning to look back on the previous night and understand how the winning lineups are constructed in the games you participate in.
The view below tracks GPP entries over various time periods, breaking out key metrics to understand the trends and compositions of GPP winning rosters:
| | | | | | | |
| --- | --- | --- | --- | --- | --- | --- |
| Time Period | Score | Pitcher Salary | Pitcher % | Hitter % | Hitter $/Player | Value |
| Season | 255.7 | $ 8,617 | 25% | 75% | $ 3,298 | 7.31 |
| 5 Day | 254.6 | $ 8,617 | 25% | 75% | $ 3,298 | 7.27 |
| Prev Day | 250.1 | $ 7,600 | 22% | 78% | $ 3,425 | 7.15 |
Now on to the picks…For more DFS Strategy insights, check out my latest article to help take your game to the next level! I highly recommend gamers track their game performance across the various types of games they play – GPP's, Cash, Multipliers etc – as this simple exercise will help teach you more about profitable roster construction than you can imagine.
Digging into the Main Slate on Saturday, we have a clear top dog in Max Scherzer as he gets to take on a Phillies team he just dumped 63 FanDuel points on his last time out. However if you are looking to pivot down to some cheaper options, this slate has some intriguing mid-range arms to target which allow you to spend up on high upside bats.
Jon Gray ($8,200) gets a road start against the San Diego Padres, a team he has dominated on the road this season and will look to continue that streak on Saturday. The Padres are always an exploitable match up to target, especially against right-handed pitching as they strike out at a 25% clip, second most in the majors.
Gray has two previous road starts this season against San Diego and delivered the following lines:
7 IP, 12 K's, 1 win for 63 FanDuel points
6 IP, 11 K's, No Decision for 45 FanDuel Points.
As you can see, Gray has two straight double-digit strikeout games against this Padres team and comes into the game as a solid road favorite which puts a 50-60 point outing squarely in his reach.
If you are not paying up for Scherzer, I will look to take the substantial savings with Gray who has proven ability to match Scherzer's output especially in a spot he has already dominated this season.
Detroit Tigers against RHP Ubaldo Jimenez: Oh good old Ubaldo, our trusty DFS whipping boy! Not only do we get to target a pitcher with significant blow up potential, but we get to also target a hurler with substantial BvP numbers against a lineup that has had substantial success against him.
Miguel Cabrera ($3,900) is 15 for 45 with 9 RBI's and 10 walks in his career against Jimenez and makes for a great cash game play or as a foundation piece to any lineup. Victor Martinez ($3,600) has gone 11 for 31 with 4 home runs and is the top catching choice on the Saturday slate!
Erick Aybar ($2,100) returned to the Tigers lineup on Friday and makes a great punt play in this stacked lineup and can easily be paired with any of the high priced bats. Justin Upton ($3,100) is one of the highest scoring OF's on FanDuel over the last two weeks and his upside is tremendous at this price point.
Rangers LHB versus Daniel Wright: In a small sample size, Daniel Wright has given up a .436 average, .461 wOBA and whopping 55.6% hard contact rate to left handed bats on the season. Wright has to navigate one of my favorite DFS lineups in the Texas Rangers and the top left-handed bats are going to be key plays as one offs or as part of a stack!
Rougned Odor ($3,700) & Carlos Beltran ($3,800) are my two favorite plays from this game as both players are putting up over 18 points per game over the last week and come into this contest scorching hot!
B
elow you will find my initial lineup for Saturday's Main FanDuel MLB slate including notes/comments on my roster construction.

Want your voice heard? Join the Fantasy CPR team!
Pitcher: Jon Gray ($8,200) 

Catcher: Victor Martinez ($3,600) 
First Base: Miguel Cabrera ($3,900)
Second Base: Rougned Odor ($3,700)
Third Base: Jake Lamb ($2,900) Lamb gets a deflated price point at home and has solid BvP numbers against Cueto in his career (4 for 11 with 1 HR)
Shortstop: Erick Aybar ($2,100) 
Outfield: Carlos Beltran ($3,800)
Outfield: Justin Upton ($3,100)
Outfield: Curtis Granderson ($3,700) At the same price point as Bryce Harper, I expect Grandy will be overlooked even though he has home runs in 4 straight games
Best of luck tonig
This article originally appeared on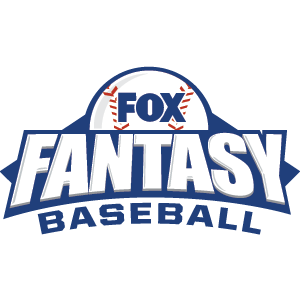 FOX Fantasy Baseball
Join or Create a Free League
Play Now!