FanDuel MLB: Picks and Pivots for Monday September 26
FanDuel MLB: Picks and Pivots for September 26
Welcome to the Monday edition of Picks & Pivots, a daily fantasy baseball column focused on providing analysis and insights into the top FanDuel MLB lineups. The purpose of this column is to first identify key building blocks that can be used for any roster construction and then identify pivot points to help differentiate your lineup in hopes of a big payday!
Before we get into today's article, our sincere condolences to the family of Jose Fernandez and the entire Miami Marlins organization. We play fantasy sports because we love the game and it was clear that Jose Fernandez loved every moment he got to play Major League Baseball. Our thoughts and prayers are with Jose's family after the loss of such a bright young star!
Monday's MLB schedule kicks off at 7:05PM EST with a 10 game Monday Night Main Slate on FanDuel!
I will continue to track winning Tournament lineups and compare trends over 5 day periods to help us understand what it takes to remain profitable. I HIGHLY recommend each of you do this each morning to look back on the previous night and understand how the winning lineups are constructed in the games you participate in.
The view below tracks GPP entries over various time periods, breaking out key metrics to understand the trends and compositions of GPP winning rosters:
| | | | | | | |
| --- | --- | --- | --- | --- | --- | --- |
| Time Period | Score | Pitcher Salary | Pitcher % | Hitter % | Hitter $/Player | Value |
| Season | 255.4 | $ 8,664 | 25% | 75% | $ 3,292 | 7.30 |
| 5 Day | 241.5 | $ 10,060 | 29% | 71% | $ 3,118 | 6.90 |
| Prev Day | 258.1 | $ 10,600 | 30% | 70% | $ 3,050 | 7.37 |
Now on to the picks…For more DFS Strategy insights, check out my latest article to help take your game to the next level! I highly recommend gamers track their game performance across the various types of games they play – GPP's, Cash, Multipliers etc – as this simple exercise will help teach you more about profitable roster construction than you can imagine.
At this point in the season, playing daily fantasy baseball requires an even sharper eye than during the regular season as the lineups we are accustomed to seeing take on an entirely new look. With a week left in the season there are only a handful of teams left with something to play for and these make for some of the best targets when building our rosters.
J.A. Happ ($8,900) gets a home start against the New York Yankees as the Blue Jays look to continue their push atop the wild card standings. Happ walks into this game as one of the largest favorites on the slate (-185) and with the Yankees announcing Masahiro Tanaka will be shut down, the Blue Jays bats can tee off on Luis Severino.
No In-Editor Preview for 120 Sports Videos
Video Details
ID: 203340082
Source: 120 Sports
Happ has been one of the best DFS pitchers to target this season and since June has put up 13 starts with over 36 FanDuel points while flashing the strikeout upside to hit 50-60 points on occasion.
The Yankees at this point are simply playing out the string and have become an exploitable match up we can look to target as outside of Gary Sanchez, the lineup is lacking any other real threats..
I expect the Blue Jays offense to supply Happ with plenty of run support in this game which will position him well for the win and if he is on top of his strikeout game, we could easily see a score that tops Corey Kluber in Detroit.
Rangers against Matt Garza: The largest team total on Monday's slate can be found when the Brewers and Rangers  square off in Texas and I love the Rangers bats against Matt Garza on this slate.
Garza has struggled all season to contain left-handed hitters giving up a 4.86 slugging percentage, .369 wOBA while surrendering a 1.41 HR/9 and 39% hard contact rate.
Rougned Odor ($3,700) & Carlos Beltran ($3,800) are the two top plays to target from the left side but do not overlook Adrian Beltre ($3,400) at 3B who is 11 for 26 against Garza with three home runs.
In the same game, the Brewers get to face off with LHP Martin Perez who has been hit hard by right-handed batters (32% hard contact and .332 wOBA) and Chris Carter ($3,800) is a top tournament option with his multiple home run upside in this spot.
Do not overlook the Oakland A's bats as they take on Jered Weaver and his 40% hard contact rate to opposing right-handed batters. Khris Davis ($3,500) is one of my favorite plays on this slate and can be easily paired with one of my favorite catching options, Stephen Vogt ($3,000) to get cost-effective exposure to this offense.
B
elow you will find my initial lineup for Monday's Main FanDuel MLB slate including notes/comments on my roster construction.
Want your voice heard? Join the Fantasy CPR team!
Pitcher: J.A. Happ ($8,900)

Catcher: Stephen Vogt ($3,000)
First Base: Chris Carter ($3,800)
Second Base: Rougned Odor ($3,700)
Third Base: Adrian Beltre ($3,400)
Shortstop: Addison Russell ($2,200) At a near minimum price point, being able to target a hitter in the heart of the Cubs order makes for a great bargain play
Outfield: Michael Saunders ($2,600) With Severino on the hill in place of Tanaka, this is a cheap price point to get exposure to the Jays offense
Outfield: Khris Davis ($3,500)
Outfield: Carlos Beltran ($3,800)
Best of luck tonight gamers!
This article originally appeared on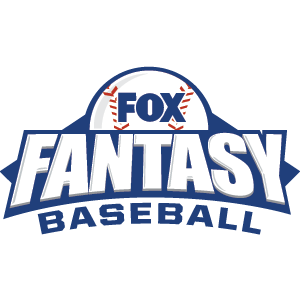 FOX Fantasy Baseball
Join or Create a Free League
Play Now!