Betting on late-season surges
After the first player listed in this week's article, we're going to stay away from starting pitchers. At this point, you're better off streaming guys on a daily or weekly basis rather than picking them up and keeping them. It's crunch time, people!
And now, without further ado, below are 10 free agents owned in less than 75 percent of FOXSports.com leagues, starting with the second player below the threshold. Please note that no players will be repeated within any four-week period.
Vance Worley, SP, Phillies (72.7 percent owned)
Thank God the Phillies finally found a starting pitcher, huh? Worley has had some good fortune this season (.271 BABIP), but his 2.92 ERA is no fluke. He has a solid strikeout rate (103 Ks in 117 IP), and good control. Worley probably has four starts left in the season, with a matchup against the Cardinals at home set for Friday.
Aaron Hill, 2B, Diamondbacks (52.2 percent owned)
All year long, we've been waiting for Hill's luck to turn. Who knew all it would take was a trade to the desert in the middle of the summer? Hill has batted .325 since joining the D-backs on August 24, with a homer, 11 runs and 10 RBI in 10 games. He's not offering much other than batting average, but we knew he wasn't going to hit .210 all season, right?
Delmon Young, OF, Tigers (47.6 percent owned)
So, he's never going to learn that bases on balls are your friends. Nobody's perfect, I guess. Young has hit four homers in less than a month as a Tiger after hitting just four in the first four-and-a-half months of the season. He probably likes batting in front of Miguel Cabrera, and has been liberated from a bad hitter's park in Minnesota. Young is worth owning in any format, regardless of his flaws.
James Loney, 1B, Dodgers (40.8 percent owned)
Loney tortured fantasy owners over the first four months of 2011 by offering virtually no production of any kind. He was AWFUL. However, he has batted .345 since the beginning of August, with five homers, 22 runs and 18 RBI since then. Loney isn't a stud first baseman, but if you're looking for production at that position, he should provide enough of everything except home runs and steals.
David Murphy, OF, Rangers (37.5 percent owned)
Murphy is the Rangers' "Break Glass in Case of Emergency" outfielder, and when you have Nelson Cruz getting hurt all the time, guys like that come in handy. He's not great, but in 350 at bats, he has nine home runs and nine stolen bases. Cruz is due to be activated this week, but with the Rangers battling the Angels in the AL West, do you think they're going to just toss Murphy overboard so that Craig Gentry and Endy Chavez can play? I don't, and Ron Washington says they won't. I'd grab Murphy in an AL-only or very deep mixed league if I could.
Jason Bay, OF, Mets (24.5 percent owned)
Check out Bay's overall 2011 numbers when you get a chance. They're not commensurate with his salary, but they're not that bad. I guess it doesn't hurt that he's batting .333 with three homers and 12 RBI already this month. Is Bay's late-season surge going to sucker some of us into drafting him again next season? I could talk myself into holding a spot open for him in my 2012 mixed-league outfield.
Cliff Pennington, SS, A's (15.6 percent owned)
What's gotten into this guy? Pennington has 25 RBI in his last 34 games, and actually batted third on Sunday before moving to the cleanup spot on Monday. Sure, that's mainly because the A's couldn't outhit your kid's tee-ball team, but he's been carrying more lumber than usual lately. Pennington missed some time due to Bell's Palsy earlier in the summer, and it's nice to see him finishing the season strong.
Salvador Perez, C, Royals (1.1 percent owned)
The Royals have a new catcher, and even though he's just 21 years old, he's worthy of your fantasy consideration. Perez batted .290 with 10 homers in 91 games between Double A and Triple A this season, and he's batting close to .300 since being called up a month ago. Perez risks getting himself out a lot because he refuses to walk (20 BB in 462 plate appearances this season), but he's been hitting so many line drives that he's worth a shot in AL-only leagues over the final few weeks. Don't bet the farm on him next season, though.
Brent Morel, 3B, White Sox (0.9 percent owned)
The guy with the .648 OPS? Yep. It's late in the season, folks. Time to take some chances if you want to win. I'm activating nine starters and benching Craig Kimbrel in a league this week, so don't think I'm not engaging in some risky business myself. After hitting just two home runs and walking seven times through the end of August, Morel has five homers and seven walks in 11 September games. Maybe he got new contact lenses on an off-day and didn't tell anyone. Maybe he changed his diet. Maybe he started dating a new girl, and is giddy after texting "ILY" to her 100 times a day. Whatever's going on, I'd be willing to roll the dice on more of it if I needed a third baseman.
Jim Johnson, RP, Orioles (0.6 percent owned)
Looking to speculate on a closer? Johnson will apparently be a rotation candidate for the O's rotation next season, but he saved games last Wednesday and Friday in place of Kevin Gregg. In case you haven't heard, Gregg stinks. There are many better closer options than Johnson, but most of them are probably taken. Johnson could be your last resort, and that might not be all bad.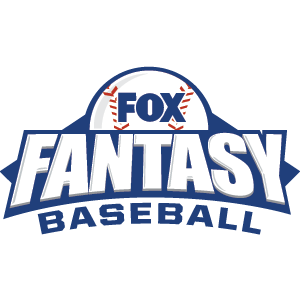 FOX Fantasy Baseball
Join or Create a Free League
Play Now!