FA Frenzy: September 13
Before we get to the free agents, did you read this story about the singing hot dog vendor in Detroit that allegedly got fired because he hated ketchup. If I ordered a dog with my usual ketchup and mustard, what would he do to me? Public censure? Throw a dog at my head?
Here's our latest edition of Free Agent Frenzy. Please note that, as in past seasons, no player will be mentioned in this space more than once in a four-week span, because we don't want to beat you over the head all year long about the same players.
Let's get going!
Catcher: Yan Gomes, Indians (owned in 13 percent of FOXSports.com leagues)
The Indians' regular catcher is batting .301 with 10 home runs and an .869 OPS in 239 at bats, and has eligibility at C/1B/3B. Why in the world is he available in any daily lineup league?
Digging deeper: Carlos Corporan (0.1 percent owned) should get plenty of playing time down the stretch, as Jason Castro's knee issues threaten to keep him from catching duties. Corporan has seven homers in 158 at bats this season, with a history of modest minor-league power.
First base: Brandon Belt, Giants (owned in 13.8 percent of FOXSports.com leagues)
You know the rule stated above about not mentioning a player more than once in four weeks? Belt is one of the players I get ready to feature every week before catching myself. I see his ownership levels, look at his stats (.282,15-56-5, 68 runs), and don't see all that much difference between him and the much more popular Eric Hosmer.
Digging deeper: Daric Barton (0 percent owned) has been playing most days since returning from the minors in late August. Barton doesn't have much power, but he's always known how to draw walks, and that could help your AL-only run scoring.
Second base: Dustin Ackley, Mariners (owned in 30.8 percent of FOXSports.com leagues)
Ackley was once a can't-miss second-base prospect for the Mariners; now he's hoping to stick around as a center fielder. Though he has slumped recently, Ackley is batting .324 with a couple of homers and TONS of line drives (26.1%) since the All-Star break. Ackley's 2B/OF eligibility makes him attractive.
Digging deeper: Elliot Johnson (0.2 percent owned) has started four games and stole a couple of bases this week during the Braves' benchings of Dan Uggla and B.J. Upton. With the Braves A) keeping people healthy for the playoffs, and B) getting tired of the aforementioned dynamic duo's lack of production, Johnson could play more often than not over the season's final two weeks. His 2B/SS eligibility is a nice bonus for your NL-only team.
Third base: Trevor Plouffe, Twins (owned in 7.8 percent of FOXSports.com leagues)
Plouffe has strengths and weaknesses, with his 14 home runs being enough of a strength to rank him 12th among third basemen.
Digging deeper: Freddy Galvis (0.4 percent owned) is known more for his glove than his bat, but the latter has perked up, as he's slugged six homers in 178 at bats for the Phillies this season. Galvis can help your deep mixed league squad with his 2B/3B/SS eligibility.
Shortstop: Jonathan Villar, Astros (owned in 4.8 percent of FOXSports.com leagues)
Villar has whiffed 49 times in 146 at bats, and that's just not acceptable. He's also batting .281 with 24 runs scored and 17 stolen bases in 42 games. If you need speed, forget about the Ks and grab Villar immediately.
Digging deeper: Marcus Semien (0 percent owned) has started the last two games at third base for the White Sox, and since nobody else on the roster is all that great, he could get plenty of playing time as the Sox play out the string. Semien had 19 homers and 24 stolen bases between Double A and Triple A this season, and is worthy of a chance with your AL-only roster.
Outfield: Denard Span, Nationals (owned in 8.1 percent of FOXSports.com leagues)
.281 BA, 65 runs, 13 steals … you can use numbers like that, right? Even with no power?
Digging deeper: Rookie Abraham Almonte (0 percent owned) has been getting regular playing time for the Mariners. Before his late August promotion, Almonte batted .314 with 11 homers, 20 stolen bases and an .894 OPS at Triple A. Sure, that was in – stop if you've heard this before – the Pacific Coast League – but Almonte has held his own in Seattle so far.
Starting pitcher: Ubaldo Jimenez, Indians (owned in 25 percent of FOXSports.com leagues)
If Ubaldo's past performance has irreparably harmed your fantasy relationship, I understand. But if you could find it in your heart to give him another chance, you might be interested to know that he has struck out 42 batters over 31 2/3 innings in his last five starts, and lowered his ERA to 3.62. Heck, he hasn't allowed more than three runs in a start since July 14. Maybe you can pick Ubaldo up while keeping him on double-secret probation?
Digging deeper: Brad Peacock (0.6 percent owned) has a 5.27 ERA in 71 2/3 innings for the Astros, but he's had two strong starts in a row. Even though Peacock will face the Reds early next week, I can see taking a shot at his above-average K rate in AL-only leagues.
Relief pitcher: Mark Melancon, Pirates (owned in 27.6 percent of FOXSports.com leagues)
Melancon's shelf life as a closer could be short, as manager Clint Hurdle said Thursday that he'll try to work Jason Grilli back into the role by moving him to work in the seventh and eighth innings. Even in a situation like this, possession is nine-tenths of the law when it comes to closers. If you need saves, grab Melancon now, and don't worry about him losing the job until it happens – which it might not.
Digging deeper: This week's two non-closing relievers are:
AL: Before the season, many thought that fireballing Kelvin Herrera (3.3 percent owned) would grab the Royals' closing job at some point. However, he had a rough start (control issues) and was sent to the minors for a couple of stints in May and June. Since coming back in mid-July, Herrera has a 2.22 ERA, a 0.99 WHIP and 38 strikeouts against just six walks in 28 1/3 innings. At age 23, he still has "future closer" written all over him.
NL: If you want to protect your standing in ERA/WHIP, you could do worse than Dodger lefty Paco Rodriguez (0.5 percent owned), who has a 2.10 ERA, a 0.88 WHIP and 60 whiffs in 51 1/3 innings.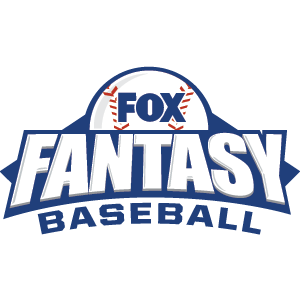 FOX Fantasy Baseball
Join or Create a Free League
Play Now!