FA Frenzy: September 6
There are 23 days remaining in baseball's regular season … and in Mariano Rivera's career. Both of those things make me sad.
Here's our latest edition of Free Agent Frenzy. Please note that, as in past seasons, no player will be mentioned in this space more than once in a four-week span, because we don't want to beat you over the head all year long about the same players.
Let's get going!
Catcher: Carlos Ruiz, Phillies (owned in 21.9 percent of FOXSports.com leagues)
CHOOOOOOOOCH! Ruiz has batted .330 with four homers since the beginning of August, but that's not why you should pick him up. You should pick him up because he's reached his usual level – a .270-280 BA catcher with double-digit homer power.
Digging deeper: Dioner Navarro (0.8 percent owned) has a .305 BA with 12 home runs in 200 at bats? Really? Why don't more people own him, even as a platoon player?
First base: Brandon Moss, A's (owned in 34.7 percent of FOXSports.com leagues)
Before the season, the book on Moss was, "Gee, he strikes out a lot. He has some power, but his average might be terrible." The striking out part was correct, and Moss' .251 BA isn't anything to write home about. But a recent hot streak has Moss at 26 homers for the season. That's good enough for anyone with a missing or struggling fantasy first baseman. We're not drafting first rounders here, people!
Digging deeper: With Yonder Alonso still suffering from a hand injury that doesn't seem to come with a return timetable, Jesus Guzman (0.4 percent owned) has been getting fairly regular playing time, and he's not terrible, with eight homers in 250 at bats. He might be available in some NL-only leagues.
Second base: Brian Dozier, Twins (owned in 40.9 percent of FOXSports.com leagues)
I don't care if Dozier is batting .243. He's T-4 in home runs (17) among second basemen, eighth in RBI (60), ninth in runs (64) and T-6 in stolen bases (10). He's also got 2B/SS eligbility. Why he's not owned in every daily lineup league is a mystery.
Digging deeper: By process of elimination, Ryan Goins (0.1 percent owned) has become the Blue Jays' everyday second baseman. He's nothing special, but his minor-league track record suggests a bit of speed (15 SB in 2012). AL-only owners dealing with injuries and shutdowns might want to look in Goins' direction.
Third base: Will Middlebrooks, Red Sox (owned in 37.7 percent of FOXSports.com leagues)
Middlebrooks has bounced back from an early-season demotion with a .351 BA and four home runs in his last 22 games. He's still abominably walk-averse, but his power should be enough to make him useful in most formats. Go play shortstop, Xander Bogaerts.
Digging deeper: Cody Asche is batting .276 with three homers and 17 RBI in 29 games, but is owned in 0.5 percent of FOXSports.com leagues. Don't overthink, deep mixed leaguers. Just grab him.
Shortstop: Zack Cozart, Reds (owned in 15.7 percent of FOXSports.com leagues)
Cozart hasn't lived up to his prospect hype, but he's got 10 home runs and 68 runs scored (fourth among shortstops) this season. And since his team is in contention, you won't need to worry about any unplanned days off down the stretch.
Digging deeper: Pedro Florimon (0.3 percent owned) is the poor man's Brian Dozier, with eight homers and 13 steals to go with his .225 BA. You can't get Florimon in AL-only leagues any more, but he could be available in your deep mixed circuit.
Also, due to a quirk in our game, Reds' rookie Billy Hamilton (1.7 percent owned) is SS-eligible – he used to be a shortstop in the minors. Hamilton might steal 10 bases as a pinch runner between now and the end of the month. Don't expect him to hit much, if at all.
Outfield: Khris Davis, Brewers (owned in 10.4 percent of FOXSports.com leagues)
I mean … nine homers in 111 at bats with a .936 OPS? Why not?
Digging deeper: Mets OF Juan Lagares (1.4 percent owned) is batting .297 with three homers and five stolen bases since the All-Star break. He's not great, but don't worry about him getting benched, since the Mets don't have any more outfielders left. I mean that literally – if one more guy gets hurt, the conductor of the 7 train will have to walk over to Citi Field to fill in.
Starting pitcher: Corey Kluber, Indians (owned in 5.9 percent of FOXSports.com leagues)
Kluber was an early-season revelation before going on the DL a month ago due to a sprained right middle finger. Kluber has a 3.54 ERA and 1.20 WHIP in 122 innings, with a very impressive 116 strikeouts against 26 walks. Kluber will rejoin the Indians' rotation on Saturday against the weak-hitting Mets, and is worth a pickup, even if he'll be limited to 75-80 pitches in that start.
Digging deeper: Yusemiro Petit (3.5 percent owned) is a 28-year-old, soft-tossing righty who gets more strikeouts than you'd expect him to. He's had two good outings in a row since being recalled by the Giants, and gets a home start versus the D-backs on Saturday.
Relief pitcher: Danny Farquhar, Mariners (owned in 16.7 percent of FOXSports.com leagues)
Some of you are thinking, "Duh! Who doesn't know about Farquhar?" Apparently, about 83 percent of our players. The guy has 71 strikeouts in 47 1/3 innings, for crying out loud, along with 12 saves in the past five weeks. Come on, folks. I don't ask for much. Just pay attention!
Digging deeper: This week's two non-closing relievers are:
AL: Kansas City's Luke Hochevar (0.5 percent owned) has settled quite nicely into life as a middle-innings guy, with a 1.79 ERA and 66 strikeouts against 16 walks in 60 1/3 innings. He's probably fourth in line for saves on his team, but who cares?
NL: Miami's Mike Dunn (0.1 percent owned) has missed bats at every step of his professional career, and 2013 has been no different, as he's racked up 66 strikeouts in 59 2/3 innings. Dunn is much better against lefties than righties, which is why he'll remain a setup guy. Saves are overrated in real baseball, anyway.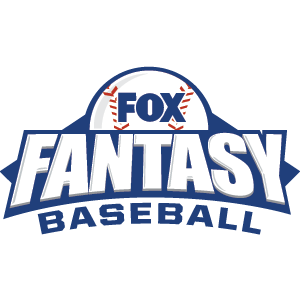 FOX Fantasy Baseball
Join or Create a Free League
Play Now!