Ruiz, Ramirez lead FA picks
It's nice to be back from vacation. I was on a cruise, and the idea of not having Internet access for four days freaked me out a little. What did people do before Twitter and e-mail?
Here's our latest edition of Free Agent Frenzy. Please note that, as in past seasons, no player will be mentioned in this space more than once in a four-week span, because we don't want to beat you over the head all year long about the same players.
Let's get going!
Catcher: Carlos Ruiz, Phillies (owned in 9.5 percent of FOXSports.com leagues)
Chooch missed the first 25 games of the season due to a suspension, and then a hamstring injury knocked him out for another four weeks. He came back from the DL on Tuesday, and if you can't find room for him in a two-catcher league, you're overthinking. Ruiz hasn't hit much yet, but he'll be fine.
Digging deeper: Tyler Flowers (1.7 percent owned) is one of those sort-of-slugging, low-BA catchers. He's not a horrible option in deeper mixed formats, since he might finish the season with 15 home runs.
First base: Brandon Moss, A's (owned in 13.9 percent of FOXSports.com leagues)
Remember when this guy was a Red Sox farmhand with modest power? Moss slugged 36 home runs between the minors and majors last season, and has already gone deep 13 times in 2013. He probably strikes out too often to post a decent batting average, but the power is real, and his OF eligibility is a nice bonus.
Digging deeper: Why did the Mariners bring Justin Smoak (1 percent owned) back from the DL and/or the minors? Mainly because of his defense and walk rate, neither of which helps anyone reading this article. Smoak will probably play most days, and if one of your fellow AL-only owners cut him out of frustration, he has modest upside as a free-agent claim.
Second base: Emilio Bonifacio, Blue Jays (owned in 3.2 percent of FOXSports.com leagues)
Bonifacio may not be able to hit lefties, but he has four stolen bases this month, and more should be coming once he starts hitting at his usual, subpar (as opposed to horrific) rate. If he stolen 25 bases in the second half of the season, it wouldn't be a surprise.
Digging deeper: On Wednesday's Fantasy 15 podcast, guest Craig Mish of SiriusXM Fantasy Sports Radio tabbed San Diego's Logan Forsythe (1.7 percent owned) as a buy-low candidate. Jedd Gyorko is expected to come off the DL early next week, but Forsythe is hitting well, and might be able to play a little shortstop in Everth Cabrera'a absence. Take a chance, even if his role turns out to be short term.
Third base: Matt Dominguez, Astros (owned in 7.5 percent of FOXSports.com leagues)
During my AL keeper league draft this season, I was looking for a corner infielder near the end of the festivities. I turned to my friend Scott Gilroy and said, "What about Dominguez?"
Scott's eyes got huge, and he had a disgusted look on his face. "He's horrible," Scott said. "Are you crazy?"
I passed, but I guess I wasn't completely crazy. Dominguez is a BAD real-life hitter, as he's sporting a .259 on-base percentage. However, he has 10 homers and 40 RBI. If you need some modest pop at third base, he's available. Just don't expect any help on the BA front, and don't ask Scott's advice if you're looking for support.
Digging deeper: Conor Gillaspie (0.8 percent owned) doesn't play much against southpaws, but he hits righties pretty well, with five home runs and a .767 OPS in 152 at bats. With home games at The Cell, 10 more home runs are not out of the question for the White Sox' semi-regular third baseman.
Shortstop: Alexei Ramirez, White Sox (owned in 34.3 percent of FOXSports.com leagues)
Speaking of White Sox, the "Cuban Missile" sure has lost his power. He had 18 home run in 2010, 15 in 2011 and nine last season, and has hit ONE homer this year. However, his batting average is a respectable .268, and he has 14 stolen bases. What do you want, everything?
Digging deeper: Who the heck is Jordy Mercer (0.2 percent owned), you ask? Apparently, the Pirates' everyday shortstop. Mercer's decent performance so far in 2013 might not be a complete fluke, as he hit 19 homers with nine steals between Double A and Triple A in 2011. NL-only owners looking for everyday counting stats should see if Mercer is still available.
Outfield: Kyle Blanks, Padres (owned in 18.1 percent of FOXSports.com leagues)
Whenever I write about Blanks, I describe him as "the hulking Kyle Blanks." He's 6'6" and 270 pounds, so "lithe" would probably be a bad description.
Blanks has gotten everyday at bats at first base during Yonder Alonso's DL stint, and he's been hitting well this season, with a .268 BA, eight home runs and an .834 OPS in 149 at bats. When Alonso returns, will the Padres really have four 1B/OFs better than Blanks? Nah.
Digging deeper: Eric Young Jr. (0.6 percent owned) has been traded to the Mets, where he appears to have taken over the leadoff spot in a bad lineup. Young's calling card is blazing speed – he swiped 44 bases between the minors and majors in 2011, and twice surpassed 70 steals in the minors. If you want to grab cheap speed on the wire, he's faster than most, and could fit on a steal-starved deep mixed-league squad. If you're an NL-only owner, you might have already missed the boat on EY Jr., but check the wire anyway.
Starting pitcher: Jose Fernandez, Marlins (owned in 38.3 percent of FOXSports.com leagues)
The 20-year-old Fernandez might reach an innings limit in early September, but don't let that dissuade you from grabbing him as fast as you can. Most fantasy free-agent starters can't touch Fernandez, who has a 3.05 ERA, a 1.10 WHIP and 81 strikeouts in 79 2/3 innings. Get him, you slackers!
Digging deeper: Houston's Bud Norris (7.1 percent owned) has been pitching well lately, with a 2.77 ERA and 28 strikeouts against 10 walks over his last six starts. Norris isn't missing as many bats as he has in the past, but he's solid enough to be worth a look in deeper mixed leagues.
Relief pitcher: Steve Cishek, Marlins (owned in 27 percent of FOXSports.com leagues)
Remember when Cishek was demoted to committee limbo about a month ago? He has five saves in the last 13 days, and appears to have his job back. It's not like anyone else in the Marlins' bullpen was going to take the closer role by the throat.
Digging deeper: Andrew Bailey has coughed up the Red Sox closer job, at least for now. Upon announcing the switch after Thursday's game, manager John Farrell didn't commit to a successor, but the guess here is that it'll be Junichi Tazawa (2.3 percent owned) over Koji Uehara (2.2 percent owned) and Andrew Miller (0.2 percent owned). Tazawa has been dominant all season, with a 2.51 ERA, a 1.11 WHIP, and 38 strikeouts against three walks in 32 1/3 innings.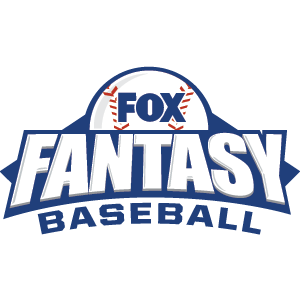 FOX Fantasy Baseball
Join or Create a Free League
Play Now!