FA Frenzy: August 30
There are a little more than four weeks left in baseball's regular season. Tick-tock …
Here's our latest edition of Free Agent Frenzy. Please note that, as in past seasons, no player will be mentioned in this space more than once in a four-week span, because we don't want to beat you over the head all year long about the same players.
Let's get going!
Catcher: Ryan Doumit, Twins (owned in 32.4 percent of FOXSports.com leagues)
With Joe Mauer's concussion symptoms slow to subside and prompting some "shut him down" discussions, Doumit is pretty much a lock to get everyday duty between catcher and outfield down the stretch. Doumit isn't great, but he's tied for 12th among catchers with 11 home runs, and ranks 14th with 49 RBI.
Digging deeper: Another beneficiary of Mauer's absence is Chris Herrmann (0.0 percent owned), who has been playing regularly over the past week and a half. Herrmann can also play the outfield, and his minor-league track record suggests decent power with a good eye. AL-only owners should give him a look.
First base: Darin Ruf (owned in 11.4 percent of FOXSports.com leagues)
While much of the Phillies' roster ages the team out of contention, the 27-year-old Ruf has been a bright spot, slugging 11 homers in 46 games since his early July promotion. If you think this might be a fluke, you probably don't remember that Ruf hit 38 homers at Double A last season. He's eligible at 1B/OF.
Digging deeper: Christian Yelich (3 percent owned) has appeared a bit overmatched since being called up from Double A in July, but he has a couple of homers, three stolen bases and 17 runs scored in 34 games of everyday duty. That's not terrible, deep-mixed owners. Yelich is also eligible at OF.
Second base: Jedd Gyorko (owned in 21 percent of FOXSports.com leagues)
With eight homers in August, spring favorite Gyorko is batting .247 with 16 homers for the season. Two comments: 1. Attaboy, Jedd! We knew you could do it! 2. It's about ****ing time!
(Gyorko has 2B/3B eligibility.)
Digging deeper: Eric Sogard (0.8 percent owned) has been playing just about every day in August for the A's, and is batting .267 with eight stolen bases for the season. AL-only owners should check the wire to see if he's available. He's eligible at 2B/3B.
Third base: Matt Dominguez, Astros (owned in 13 percent of FOXSports.com leagues)
Dominguez isn't a particularly good hitter, but now that he's up to 19 homers (seventh among third basemen), 66 RBI (also seventh) and 51 runs (11th), it's silly to argue that he shouldn't be rostered in most leagues, even if he has a bad (.239) batting average.
Digging deeper: Justin Turner (0.2 percent owned) has racked up 57 plate appearances in August while bouncing between second base, third base and shortstop. Turner isn't all that good, but if your NL-only squad needs some counting stats (runs, RBI) that come with a regular role, Turner might help a little.
Shortstop: Brad Miller, Mariners (owned in 5.6 percent of FOXSports.com leagues)
Really, why wouldn't you own Miller? He has 2B/SS eligibility, and if you pro-rate the stats from his first 54 games (a third of a season) over a full year, they'd be .264-15-78-9 with 87 runs scored. Go ahead – try to find 10 shortstops tracking toward better numbers.
Digging deeper: As the Pirates' regular shortstop, Jordy Mercer (1.4 percent owned) has flown under the deep mixed league radar. As he owns a .275 BA with six homers, you should probably get on board if you have a hole to fill.
Outfield: Adam Eaton, Diamondbacks (owned in 8.7 percent of FOXSports.com leagues)
Eaton is heating up at the plate, and has a couple of steals this week, meaning that it's time to take notice of a guy who didn't live up to his preseason hype until late August. Did you know that he's scored 25 runs in 38 games? That's excellent.
Digging deeper: Matt den Dekker (0 percent owned, .302 BA, 6 HR, 8 SB in 53 games at Triple A) and Andrew Brown (0.1 percent owned, .320, 12 HR between Triple A and MLB) are two of the last four men standing in the Mets' outfield. den Dekker figures to get more playing time due to his lefty swing, but both should be useful in NL-only leagues.
Starting pitcher: Jose Quintana, White Sox (owned in 18.3 percent of FOXSports.com leagues)
Quintana's ERA is just .10 lower than it was last season, but he's clearly a better pitcher, with a much higher strikeout rate and slightly better control. I've been streaming Quintana often, but he's worth a roster spot in most formats for the stretch run. Not spectacular, but steady.
Digging deeper: Danny Duffy (1.9 percent owned) was sent to the minors after each of his first two starts, but should be in Kansas City for awhile following 6 2/3 shutout innings against the Twins on Tuesday. Duffy has big-time stuff, but is still coming back from 2012 Tommy John surgery, and has spotty control. There's a chance he'll give you a three-inning, five-walk outing next time he pitches, but his upside (especially in strikeouts) is significant.
Relief pitcher: LaTroy Hawkins, Mets (owned in 2.1 percent of FOXSports.com leagues)
With Bobby Parnell just about done for the season, Hawkins has saved five games this month. Yeah, he had a miserable outing on Sunday, giving up five runs. Lots of guys have bad games, and he'll shake it off.
Digging deeper: Chia-Jen Lo (0.2 percent owned) got a save on Saturday and blew a chance on Sunday. He hasn't been very good, but appears to be one of two current closer options (the other is Josh Fields) in the Astros' bullpen. Yes, this is a reach. Are you desperate for saves or not?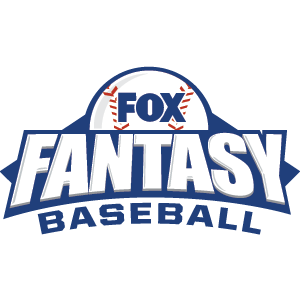 FOX Fantasy Baseball
Join or Create a Free League
Play Now!