FA Frenzy: Jimenez solid in debut
It's usually not smart to make too many roster moves this early in the season. You drafted players because you like them, and you don't want to hastily change course after few games. Still, there's always room for improvement, and if you can make a small upgrade somewhere, go for it.
With that said, here's our first in-season edition of Free Agent Frenzy. Please note that, as in past seasons, no player will be mentioned in this space more than once in a four-week span, because we don't want to beat you over the head all year long about, say, Jason Hammel (and Jason Hammel and Jason Hammel). Let's get going!
Catcher: John Jaso, A's (owned in 2.5 percent of FOXSports.com leagues)
Jaso owns the busier side of a platoon in Oakland. He batted .276 with 10 homers last season, and while that leaves him behind many of his fantasy catching counterparts in the power department, he's a smart, patient hitter who should score plenty of runs thanks to his above-average on-base skills (.358 career OBP). Jaso is a safe backstop option, without the bad BA downside of guys like J.P. Arencibia and Jarrod Saltalamacchia.
First base: Brett Wallace, Astros (owned in 0.4 percent of FOXSports.com leagues)
The Walrus made an appearance at third base earlier this week, and since he figures to get occasional starts there, his versatility could become an asset later in the season. For now, he's an everyday player with modest power – he hit 25 homers between Triple A and the majors last season – and a not-horrible batting average . If you need a deep-league option or maybe an injury fill-in (this means you, Mark Teixeira owners), Wallace isn't a bad choice.
Second base: Alexi Casilla, Orioles (owned in 0.4 percent of FOXSports.com leagues)
This obviously hinges on the results of Brian Roberts' hamstring MRI, but after Roberts' injury on Thursday, the O's website reported that Casilla would get the "bulk" of the playing time for as long as Roberts is out. Casilla stole 21 bases in part-time duty for the Twins last season, and while he'll never live up to his former top-prospect status, he can give you some cheap middle infield speed. Everyone can use that, right?
Third base: Lonnie Chisenhall, Indians (owned in 2.4 percent of FOXSports.com leagues)
Three RBI in his first three games? WOO-HOO! OK, that's not the reason Chisenhall is here. Third base isn't a very deep fantasy position after the top dozen or so guys, and the 24-year-old Chisenhall is getting his first real chance to play every day. He projects to hit 15-20 homers with a .260-270 batting average. Not sexy, but reasonably productive.
Shortstop: Jean Segura, Brewers (owned in 6.7 percent of FOXSports.com leagues)
Segura, 23, was the big prize the Brewers received from the Angels in last season's Zack Greinke trade. He never appeared above Double A as a minor leaguer, but played regularly for the Brew Crew over the final month-and-a-half of 2012, and will be allowed to sink or swim as their starter this year. Segura's minor-league track record is littered with high batting averages, and he stole 44 bases between the minors and majors in 2012. For now, think of him as a poor man's Elvis Andrus.
Outfield: Drew Stubbs, Indians (owned in 3.7 percent of FOXSports.com leagues)
Remember last season, when I was pushing Stubbs on anyone who would listen? No? Good. Stubbs' fantasy popularity waned after a tough season with the Reds that saw him bat .213 with an equally horrible .277 on-base percentage. When you don't walk much and strike out ALL the time, that'll happen.
The difference between 2012 and 2013 is Stubbs' fantasy draft status. Last season, he disappointed as an OF3 in standard mixed leagues. Now, you can get him as a free-agent in LOTS of leagues. Let's say his batting average gets up to the .240-250 range, which is certainly possible based on his 2010-11 performances. Would you want a guy who has averaged 17 homers and 33 steals over the last three seasons? Of course! He's a steal right now, especially if your roster is built to withstand a low BA.
Starting pitcher: Ubaldo Jimenez, Indians (owned in 3.5 percent of FOXSports.com leagues)
On Friday's Fantasy 15 podcast, my colleague Joel Beall warned me about getting sucked in again on Ubaldo. Here's the thing about Ubaldo: He had a strong first start against the Blue Jays. His 2012 was horrible, but his ERA (4.68) wasn't nearly as bad as his FIP (3.67) in 2011, suggesting some bad luck and the possibility that he just had one subpar season. Finally, if he has one more good start, the stampede to the free-agent wire will be very crowded.
Since you didn't draft Ubaldo, you haven't put a lot of eggs in his basket, and that's good. One egg or two at this point might not be a bad idea – you can always cut him if he blows up again. If you manage your expectations and get over your anger at him killing you last year, this isn't a bad idea.
Relief pitcher: Kyuji Fujikawa, Cubs (owned in 15.2 percent of FOXSports.com leagues)
Need a laugh? Watch Carlos Marmol try to close a game. Any game, really. As Crash Davis would say, Marmol couldn't hit water if he fell out of a ****ing boat. The Cubs would like to trade him, but they don't have any takers at the moment, and they can't keep sending him out in the ninth inning for near-guaranteed misadventures.
Fujikawa, who saved 219 games over his last seven seasons in Japan, is the heir apparent, and the bet here is that he'll be the Cubs' closer by May 1. Get him while you still can.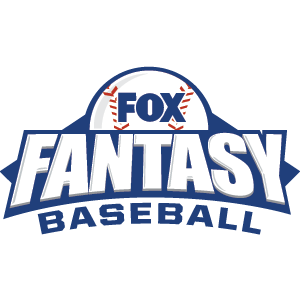 FOX Fantasy Baseball
Join or Create a Free League
Play Now!