FA Frenzy: Welcome back A-Rod
Welcome back to baseball, folks! The sports year's two darkest days (this Wednesday and Thursday) are behind us, and now we can get on with the business of marching toward our respective fantasy championships. Or, in my case, toward a bunch of fifth-place finishes.
Here's our latest edition of Free Agent Frenzy. Please note that, as in past seasons, no player will be mentioned in this space more than once in a four-week span, because we don't want to beat you over the head all year long about the same players.
Let's get going!
Catcher: Ryan Doumit, Twins (owned in 33.1 percent of FOXSports.com leagues)
With Chris Parmelee in the minors and Josh Willingham on the DL, it looks like Ryan Doumit is one of the last men standing in the Twins' outfield, and he'll get some time behind the plate in place of Joe Mauer as well. Doumit's .237 batting average is likely to improve a bit, he has nine homers in 81 games, and he'll play just about every day for the near future.
Digging deeper: Powerful Erik Kratz (0.4 percent owned), who has eight home runs in 140 at bats this season, is back from the DL to back up Carlos Ruiz in Philly. How deep a league do you need to be in to grab Kratz with the hopes that Ruiz will be traded before July 31? It's a reasonable NL-only plan, and might work for some deeper leagues as well – especially if you have a bench.
First base: Brandon Belt, Giants (owned in 5 percent of FOXSports.com leagues)
OK, so Belt is probably a better real player than fantasy player. He's batting .260 with 10 homers and four steals. Not great, but if you roster 12 first basemen and 12 corner infielders in your mixed league, you can probably find room for the steady Belt.
Digging deeper: With Ben Revere (ankle) out for two months, John Mayberry (0.9 percent owned) looks to be the Phillies' everyday center fielder, at least for the time being. He has seven homers and five steals as a part-timer, deep leaguers. Go get him.
Second base: Anthony Rendon, Nationals (owned in 19.6 percent of FOXSports.com leagues)
Rendon has Wally Pipped Danny Espinosa in D.C., as he owns a .301 BA, four homers, 14 RBI, 22 runs and an .812 OPS in 43 games. When Rendon came up, I kept saying that in the short term (and probably the long term as well), he'd be a better real player than fantasy player. It turns out that he's a pretty good fantasy player, and his dual 2B/3B eligibility is a nice bonus. Mea culpa, Mr. Rendon.
Digging deeper: With a .218 BA and a .282 OBP, Miami's Derek Dietrich (0.9 percent owned) probably isn't ready to be an everyday major leaguer … but neither are many of his teammates. The guy has nine home runs in 54 games, and is worth a look in most deep mixed leagues.
Third base: Alex Rodriguez, Yankees (owned in 7.5 percent of FOXSports.com leagues)
Update: A-Rod has a quad strain that will sideline him 7-10 days.
If all goes well with his rehab this weekend, Rodriguez will return to the Yankee lineup on Monday in Texas, where the fans will boo him mercilessly and throw money at him from the stands. Is Rodriguez a broken player as he closes in on age 38? Probably. Will the Biogenesis scandal take a toll on him? Maybe, though a suspension before the end of this season seems unlikely. But is he worth picking up as a free agent the hopes that he'll hit 10 homers with a decent batting average between now and the end of the season? Absolutely. Heck, he even hit a homer on Thursday night.
(Note: While editing this article, I put my money where my mouth is and grabbed A-Rod in the FOXSports.com office league. Should I take my RODRIGUEZ 13 Yankee shirsey out of the depths of my closet?) (Editor's note: You are way too old to own a "shirsey.")
Digging deeper: It's too bad your league doesn't count walks … or does it? Luis Valbuena (0.8 percent owned) has a respectable eight home runs in 77 games for the Cubs, with a .345 OBP. Getting him in an NL-only league will be difficult, but deeper mixed owners should check him out.
Shortstop: Andrelton Simmons, Braves (owned in 34.9 percent of FOXSports.com leagues)
What, you were expecting Derek Jeter? Simmons' first-half BA of .243 appears to have been victimized by a very unlucky .246 BABIP. He also has eight homers with five steals so far, and that's not bad. Simmons is worth a look in any format.
Digging deeper: Ed Lucas' (0.1 percent owned) SS/3B eligibility makes him an interesting add in NL-only formats, and some leagues may have him eligible at 1B and 2B as well. The 31-year-old minor-league journeyman is batting .269 with 20 runs scored for the Marlins, but his minor-league track record shows some pop and a little bit of speed.
Outfield: Eric Young Jr., Mets (owned in 2.9 percent of FOXSports.com leagues)
Over the last 30 days, Young is batting .347 with 17 runs (25th in MLB) and eight stolen bases (third in MLB). Simple, right?
Digging deeper: J.B. Shuck (0.7 percent owned) is playing left field for the Angels on most days while Peter Bourjos is on the DL. Shuck is nothing special, but his minor-league track record suggests decent speed and the ability to take a walk. He could score some runs and steal a few bases for your AL-only team over the next couple of weeks.
Starting pitcher: Felix Doubront, Red Sox (owned in 10.3 percent of FOXSports.com leagues)
No, he's not here just because he's pitching against the horrible Yankees tonight. After a shaky start to the season, Doubront has a 2.70 ERA over his last 11 starts, with a 1.22 WHIP and 58 strikeouts on 66 2/3 innings. He's becoming a dependable fantasy starter with an above-average K rate. Also, did you know that he's pitching against the Yankees tonight?
Digging deeper: With Ross Detwiler's rehab apparently delayed, it looks like rookie Taylor Jordan (0.4 percent owned) will get another start or two for the Nationals. Jordan doesn't have dazzling stuff – he's whiffed only 10 batters in 21 2/3 innings over his first four big-league starts – but he throws plenty of strikes, and figures to get starts next week against the subpar lineups of the Pirates and Mets. Try to grab him for a week in your NL-only league.
Relief pitcher: Jose Veras, Astros (owned in 23.5 percent of FOXSports.com leagues)
You can never completely predict activity leading up to the trading deadline, but if the Astros can get anything decent in return for Veras, they'll deal him in a heartbeat. Until then, pick him up, since the combination of his ownership level (21.2 percent owned) and performance (18 saves, 3.20 ERA, 1.07 WHIP) makes him The Most Underappreciated Fantasy Closer of 2013. Congratulations, Jose!
Digging deeper: Speaking of trade candidates, the Cubs would take just about anything for Kevin Gregg, right? Pedro Strop (0.2 percent owned) – bad control and all – appears to be the best bet as Gregg's heir apparent in the event of a trade. Go ahead and speculate, NL-only owners.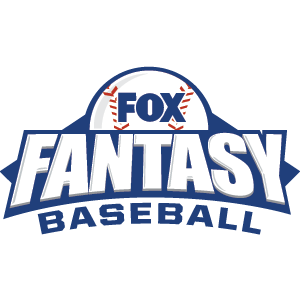 FOX Fantasy Baseball
Join or Create a Free League
Play Now!