Eaton returns to Arizona lineup
Remember that any of the free agents you pick up after reading this article might not play for you until next Thursday. You can wait, right?
Here's our latest edition of Free Agent Frenzy. Please note that, as in past seasons, no player will be mentioned in this space more than once in a four-week span, because we don't want to beat you over the head all year long about the same players.
Let's get going!
Catcher: Evan Gattis, Braves (owned in 33.2 percent of FOXSports.com leagues)
Gattis reportedly hit 150 balls over the fence during a Wednesday batting practice season (OK, it was actually about a dozen), and figures to come off the DL for DH duty during next weekend's series against the White Sox. Gattis may encounter more playing time issues on a loaded Braves' roster, but as a catcher he'll provide plenty of power even in a part-time role.
Digging deeper: Josh Phegley (1 percent owned) has caught five of seven games since being called up by the White Sox, and has three homers in his last four starts. Since Phegley hit 15 homers at Triple A in the season's first half, he's certainly worth a look.
First base: Ike Davis, Mets (owned in 34.9 percent of FOXSports.com leagues)
Davis is platooning at first base for the Mets, but he hit well at Triple A after his recent demotion, and if you've recently suffered a low-level injury loss at this position – Ryan Howard or Lance Berkman, for example – Davis offers high-upside possibilities. Yes, he could fall on his face again. Take a chance.
Digging deeper: Darin Ruf (0.6 percent owned) will get most of the playing time at first base during Ryan Howard's extended absence, and figures to gain eligibility at that position shortly (he made his sixth appearance there on Thursday). Ruf slugged 41 homers between Double A and the majors last season, and even though he went deep only seven times in 83 Triple-A games this year, he has decent power for mixed leaguers.
Second base: Rickie Weeks, Brewers (owned in 49.7 percent of FOXSports.com leagues)
It appears that a lot of owners have given up on Weeks, and that's too bad. If your roster can withstand a bad BA, Weeks should hit 10 homers with seven or eight steals over the remainder or the season.
Digging deeper: Ramon Santiago (0.1 percent owned) is in line for everyday at bats during Omar Infante's DL stint. Infante is expected to be ready to go after the All-Star break, but if you need a keystoner to play a few games and score a run or two this weekend for your AL-only team, Santiago might help.
Third base: Juan Francisco, Brewers (owned in 7.3 percent of FOXSports.com leagues)
Someone recently asked me which Brewers were worth targeting in this lost season. Francisco isn't spectacular, but he has 1B/3B eligibility, and has 11 home runs in 198 at bats. His minor-league track record is filled with power-packed seasons, so grab him and don't worry about his prodigious strikeout rate.
Digging deeper: Lonnie Chisenhall (0.7 percent owned) is batting .287 with a couple of home runs and 10 RBI in 19 games since his most recent promotion. He's worth a look in deeper mixed leagues.
Shortstop: Yunel Escobar, Rays (owned in 7.2 percent of FOXSports.com leagues)
Gee, I wish Escobar would hit .290 again, like he did in three of his four full seasons from 2008-11. But even if he doesn't, he plays every day, and ranks fourth at his position in RBI (39), tied for fourth in homers (seven) and 12th in runs (37). You could do worse.
Digging deeper: Longtime prospect Grant Green (0.2 percent owned) has been called up to assume the busier half of a second-base platoon in Oakland. He was batting .318 with 11 home runs, 49 RBI, 61 runs and four stolen bases at Triple A, and is worth a look in your AL-only league. He'll be 2B/SS eligible soon.
Outfield: Adam Eaton, Diamondbacks (owned in 6.3 percent of FOXSports.com leagues)
Eaton finally made his 2013 debut this week after a lengthy rehab from his elbow injury. Eaton stole 46 bases and scored 149 runs (!!!) between the minors and majors last season, and batted .381 at Triple A. If you need a speedy leadoff hitter with a good chance to post a strong BA, here he is.
Digging deeper: Kensuke Tanaka (0.0, Blutarsky-percent owned) has been recalled by the Giants, and figures to handle the busy half of a left-field platoon with Jeff Francoeur (when Frenchy gets promoted, anyway). Tanaka swiped 20 bases in 78 Triple-A games before his promotion.
Starting pitcher: Eric Stults, Padres (owned in 14.6 percent of FOXSports.com leagues)
I'm promoting Stults from streamer to roster candidate after his complete-game, one-run win over the Rockies on Tuesday. Stults doesn't rack up strikeouts, but he throws lots of strikes, and has a 3.50 ERA along with a 1.14 WHIP in 19 starts. He pitches a lot better at PETCO – 2.56 ERA at home vs. 4.31 on the road – but you can stash him on the bench for tough road starts, right?
Digging deeper: Randall Delgado (1 percent owned) hasn't allowed more than three runs in any of his five starts, in which he has posted a 3.48 ERA with 25 strikeouts against four walks in 31 innings. He's young, talented and solid.
Relief pitcher: Joaquin Benoit, Tigers (owned in 23.5 percent of FOXSports.com leagues)
The Tigers might trade for a closer before the July 31 deadline. Until then, Benoit is the man. Simple as that.
Digging deeper: Before the #RaiseTheBar extra-man thing started for the All-Star Game, I said in this space last week that Steve Delabar (1 percent owned) would be this week's deep reliever entry. Delabar has 57 strikeouts in 41 1/3 innings with a 1.74 ERA, and ranks seventh among relievers in Ks. That'll help any team in a deep league, right? Just don't get sucked in by his save on Wednesday, because Casey Janssen is still the Jays' closer.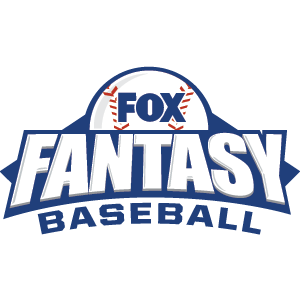 FOX Fantasy Baseball
Join or Create a Free League
Play Now!