All-Star Longoria to the DL
Third base has seen a rebirth of plate prowess in the early stages of the 2012 campaign, with the position possessing rich fantasy depth for the first time in ages. Alas, this provision of wealth does little to offset the loss of one of the premier hot corners in the game, as Tampa's Evan Longoria (.329/.433/.561, four homers, 19 RBI) suffered a hamstring injury on Monday night, forcing him to the sidelines for a projected two months.
Although he posted a career-low .244 average in 2011, in many aspects, Longoria submitted one of his finest seasons last year, sending 31 balls into the outfield bleachers with 99 RBI in just 133 ballgames. The three-time All-Star continued wielding heavy lumber this April, as his offensive output ranked third amongst the fantasy position behind Miguel Cabrera and Edwin Encarnacion.
With Longoria likely gone until Independence Day, here are replacement options available in most FOXSports.com Fantasy Baseball formats:
– Houston's Jed Lowrie (24.9 percent owned) is no stranger to injury, as the former Red Sox utility man missed the first week of the season with a thumb issue. But Lowrie has made the most of his 16 games in the Show, hitting .297 with two homers, seven RBI, seven runs and a .384 OBP. Batting in the heart of the Astros lineup, Lowrie will be a solid source of run production.
– Thanks to an abysmal April, Mark Reynolds (54.1 percent) is free-falling off fantasy squads. Yet as colleague John Halpin pointed out on today's Fantasy 15 podcast, Reynolds is a guy who can still hit 25 homers this season. If your team can take the average hit, Reynolds is worth the gamble.
– It sounds absurd, but Pedro Alvarez (22.8 percent) suddenly looks like a viable option at third. Alvarez has five homers on the season, three which have come in the past six games. And while Alvarez's .203 average and .242 OBP undoubtedly concerns owners, the Pirate has hit .314 in his last 10 contests.
Reminder: make sure to place Longoria on your roster's DL spot in order to replace the injured star without penalty.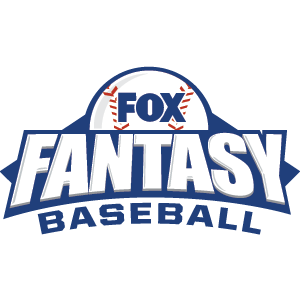 FOX Fantasy Baseball
Join or Create a Free League
Play Now!