2013 fantasy utility rankings, sleepers
The following 2013 fantasy baseball designated hitter rankings were originally published on February 21, 2013. Because the fantasy baseball designated hitter / utility player is such a niche position on a fantasy baseball roster, only a few players exist. Thus our pool of sleepers is limited to only a few.
2013 Fantasy Rankings: C | 1B | 2B | SS | 3B | OF | SP | RP
Beall
Adam Dunn, CHI – For a guy that went undrafted in the majority of drafts last season, Dunn, despite his battle with the Mendoza Line, provided a decent haul in 41 homers, 96 RBI and 87 runs. Owners remain skeptical, however, due to the Big Donkey's infamous 2011 campaign (.159/.292/.277, 11 homers in 122 games). Two retorts to this trepidation: the disappointing output was fueled by premature return from emergency appendectomy and before 2011 Dunn averaged 40 jacks, 101 RBI, 94 runs and a .381 OBP in the previous seven seasons. His raking, or lack thereof, depreciates his value in average leagues, but for those that participate in OBP formats, Dunn's positives negate this area of woe.
Chris Davis, BAL – In theory, Davis' 33 homers shouldn't have been digested from an out-of-left-field perspective, as the Baltimore basher hit 38 long balls in fewer than 700 at bats from 2008 to 2009. But two years of inactivity put Davis on the backburner, making last year's harvest one of the fantasy season's unexpected surprises. Davis' mid-season lull gives us hesitation (.206/.266/.379 in 58 games from June 15 to September 1), as do his home-and-away splits (.288/.342/.588, 22 home runs, 51 RBI, 43 runs in 69 games at Camden Yards; .253/.310/.419, 11 dingers, 34 RBI, 32 runs in 70 road games). Yet, judging by his projected draft position, most perceive Davis' 2012 as an aberration. Don't fall into these erroneous assumption, as Davis, turning 27 during spring training, should make the most of extended playing time this year.
Justin Morneau, MIN – The unease is logical. Morneau will be 32 in May, and the 134 games logged last season were his most appearances since 2009. Though his power production of 19 homers, 77 RBI and 63 runs was ample, it was a far cry from his average output from 2006 to 2009 of 30 four-baggers, 118 RBI and 91 runs. Target Field's dimensions won't facilitate the same historical long-ball yield, and Morneau's sabermetrics (.294 BABIP, 21.8 line-drive percentage) don't state major advancement in average or on-base percentage categories. However, chalk this one up to intuition, as I still think there's some gas left in Morneau's tank. If (and make no mistake, this is a big "if") the former MVP can remain healthy, a .280/.350/.490 line is possible. At his draft position, that's a bargain.
Fowler
Carlos Pena, HOU – We're scraping the bottom of the barrel. However, Pena has averaged 25 home runs per season over the last three, while trying to maintain a batting average above the Mendoza line. Just know you're going to have to eat his .200 batting average in exchange for home runs. Now with the Houston Astros, Pena does have a slight chance to become the stud bat because he's surrounded by lesser known power hitters. His ego and reputation as a home run hitter will eat that up.
Mark Reynolds, CLE – With the signing of Michael Bourn, Nick Swisher moves from the outfield to first base and Reynolds from first base to the designated hitter slot in the lineup. However, don't be surprised if Reynolds takes over at third base if Lonnie Chisenhall struggles. He's averaged 30-plus home runs the last three seasons, but did only hit 23 last season – his worst home run production since 2007, his rookie year. Granted, he only played in 135 games last year for Baltimore, 15-20 fewer than his three-year averages.
2013 Fantasy Rankings: C | 1B | 2B | SS | 3B | OF | SP | RP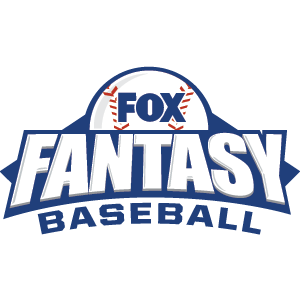 FOX Fantasy Baseball
Join or Create a Free League
Play Now!