DraftKings MLB Picks For September 8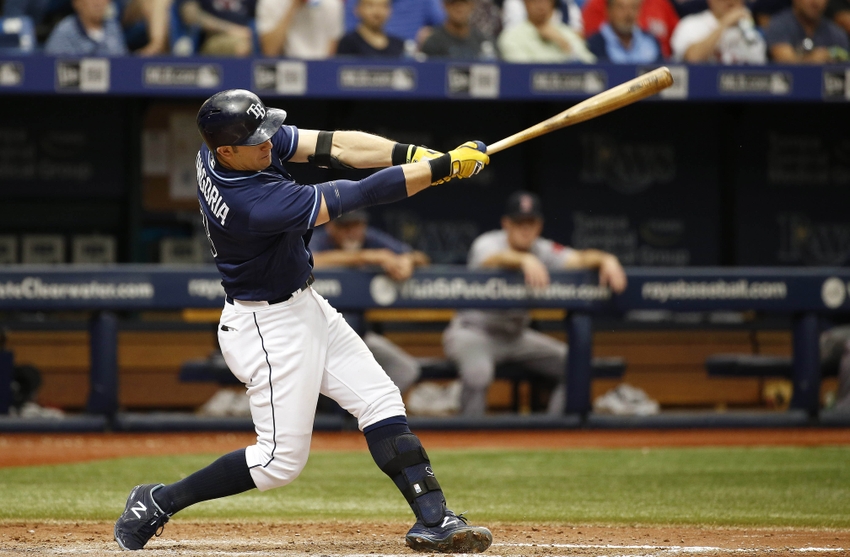 DraftKings MLB Picks For September 8
There are six games during the main DraftKings tournament tonight. Half of the pitcher are between $8 and $10K.  Should we try to pay for two of them? Maybe none of them? Let's check the past stats for some insight.
NOTE: these picks are based solely on statistics. Some players have never faced their opponents, or have very little experience against them. I am not saying that none of those are good picks. The highest scorer of the day could be someone with no experience against his opponent. This is based on statistical analysis only. If you have a gut feeling, then by all means, follow that. This is not an exact science. The best lineups usually have a mix of proven stats and hot players. Check out this post from Matt McGarvey for great tips about whether to use a hot player in DFS or not.
For you first time players, if you would like $20 worth of free entry tickets, use this link for the referral bonus! Then continue reading for tips on how to turn that $20 into more!
A.J. Cole has only faced the Phillies in relief, and they are a solid 2-7 with a homer and two RBI against him. Will he fare better over a full start? ESPN likes his chances, and he could be a nice play, but I would rather go the sure route with Straily for that kind of money.
Alec Asher will be making his return from an 80 game PED suspension just in time to face the N.L. East leading Nationals. Asher has a 9.31 ERA in seven career major leagues starts. Don't even think about it.
Jeff Hoffman has stumbled to a 6.60 ERA in his first three major league starts, and only one of those was at Coors Field. However, the other two starts were against the Cubs and Dodgers, both of whom have good offenses. San Diego does not. He is a complete gamble, but he could come up with some solid numbers here.
Best Bets:
Dan Straily ($8,100): The Pirates are only hitting .207 against Straily in 87 at bats with three homers, seven runs, and 21 strikeouts. The high number of strikeouts keep Straily in the conversation for the best option of the main tournament on DraftKings. Would you rather have more strikeouts or less baserunners? That is the decision you have to make.
Jaime Garcia ($9,400): Garcia has struggled lately, but he has dominated the Brewers in his career. The Beermakers are only hitting .186 in 129 at bats with three homers, 11 RBI, and 31 strikeouts. None of those numbers really stand out, but the fact that he is not allowing many baserunners vaults him to the top of the list.
Honorable Mention:
Alex Cobb ($6,500): Cobb was solid in his first start back from Tommy John surgery against the Blue Jays. The Yankees are only hitting .222 against Cobb in 90 at bats, but they do have 12 RBI. The 19 strikeouts is a nice total, but nothing sticks out as elite until you dig a little deeper. Dustin Ackley has a homer and five RBI, but he is hurt. That drops the Yankees' totals to three homers and seven RBI in 75 at bats. That is plenty good enough to use on a short slate.
Dark Horse:
Clayton Richard ($4,700): The current Rockies are only hitting .226 against Richard in 62 at bats without a homer and six driven in. The 11 strikeouts is a solid total, and he gets the huge benefit of Petco Park. Things are aligning for the red-hot Richard to have a very nice game tonight.
Don't forget to check out the DFS Lineup Optimizer over at FantasyPros. You can also pick your favorite players or favorite stack, and it will optimize the lineup around that! It really is an invaluable tool for you DFS players!
The Rangers have destroyed Taijuan Walker. Most winning lineups will likely have a Rangers stack! Adrian Beltre ($4,400) is 7-13(.538) with a walk, three doubles, a homer, and an impressive eight RBI. Rougned Odor ($5,000) has five hits in ten at bats with a homer and two RBI. Jurickson Profar's ($3,000) in three at bats is a solo homer. Mitch Moreland ($3,400) only has two hits in 13 at bats, but one of them is a solo homer.
You may be able to stack Mariners a bit cheaper, and they have had at least as much success against Derek Holland. Robinson Cano ($4,200) is 16-45(.356) with three walks, three doubles, a triple, two homers, and nine RBI against Holland. Nelson Cruz ($4,800) is 5-17(.294) with two walks, two homers, and four RBI. If Chris Iannetta ($2,600) gets the nod, use him. Iannetta is 9-26(.346) with four walks, a double, a homer, and four RBI against Holland. Dae-Ho Lee ($3,200) has three hits in eight at bats. Two of them are homers, and he has driven in four. Adam Lind ($2,800) has hit the fellow lefty hard. Lind is 6-15 with a walk, a homer, and six RBI. Kyle Seager ($4,300) is 10-40 with six walks, a double, two homers, and five RBI. Franklin Gutierrez ($3,500) is only 6-29(.207). but he has three walks, a double, and a solo homer.
The Rays may seem like a good matchup for CC Sabathia, but I can assure you they are not. The Rays are hitting .316 with nine homers against him in 177 at bats. Logan Forsythe ($4,700) is 8-19(.444) with a walk, four doubles, two homers, and six RBI against Sabathia. However, it has been Evan Longoria ($4,200) who has pummeled Sabathia. Longoria is 28-70(.400) with thirteen walks, nine doubles, seven home runs, and 16 RBI against Sabathia. You have to play Longoria today!
Mark Teixeira ($3,000) is 4-13(.308) with two walks, a homer, and two RBI against Alex Cobb. Both Jacoby Ellsbury ($4,700) and Brett Gardner ($3,900) have a homer and two RBI against Cobb, but they are a combined 6-37(.162), making them very risky plays.
Josh Harrison ($3,600) is 3-10 with two solo homers off of Dan Straily. Matt Joyce ($3,600) also has a solo homer against Straily in two at bats.
Chris Carter ($4,500) has two hits in six at bats including a walk, a homer, and two RBI against Jaime Garcia. Martin Maldonado ($2,400) is 4-15(.267) with two walks, a double, a homer, and three RBI off Garcia. Ryan Braun ($4,900) is only 10-56(.179) against Garcia, but he has two walks, a double, a homer, and a team-high six RBI against him.
Matt Adams ($3,400) is 2-6 with a double, a homer, and two RBI against Junior Guerra. Matt Carpenter ($4,400) has two singles and a double in three at bats, but has no counting stats. Randal Grichuk ($4,600) only has one hit in six at bats, but it is a solo home run.
Carlos Gonzalez ($4,400) is 7-29(.241) with a pair of walks and four of the six RBI the team has against Clayton Richard. Gerardo Parra ($3,800) is 5-16 with two walks and a double, but he has no counting stats.
Brandon Phillips ($2,900) is 4-9 with two homers and three RBI against Ivan Nova. He is worth using if he plays. Joey Votto ($4,900) is 2-8 with a walk, a double, a homer, and three RBI off of Nova.
Ryan Howard ($3,000) is 1-2 with a solo homer against A.J. Cole.
Be sure to check out the FanDuel picks from out experts in that area! Brian Tulloch provides the picks and alternative plays if you don't want to follow the herd. Don't play FanDuel before checking it out!
Good luck out there, and check out our picks for FanDuel baseball and for the NFL's opening week!
More from Fantasy CPR
This article originally appeared on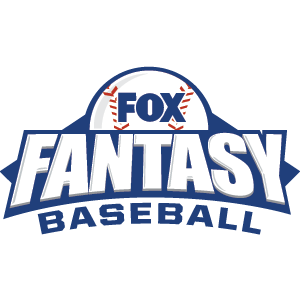 FOX Fantasy Baseball
Join or Create a Free League
Play Now!