DraftKings MLB Picks For October 19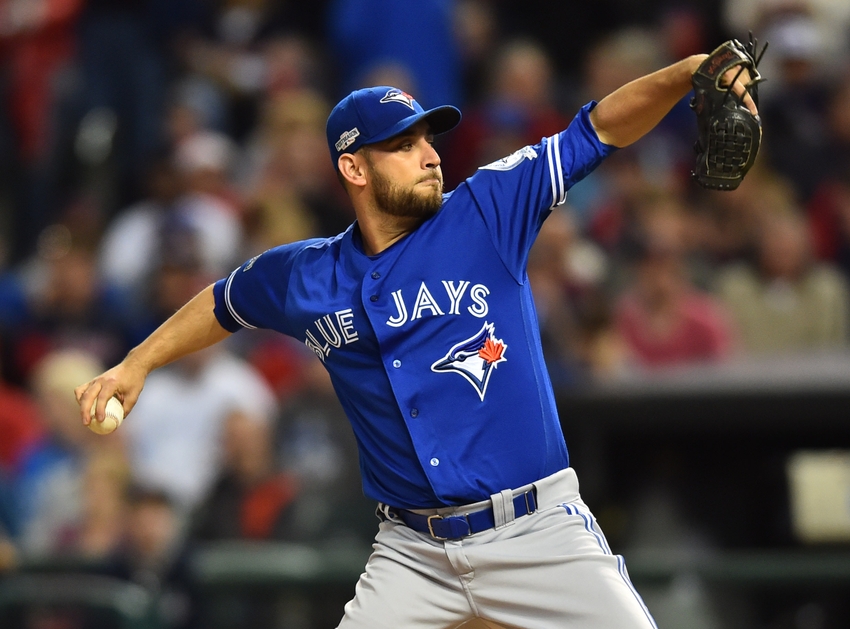 DraftKings MLB Picks For October 19
We are down to the final four baseball teams. None of them have reached the World Series since Cleveland in 1997! We will have some new faces on the grandest stage in baseball this year!. DraftKings still gives us DFS players our fix by combining the LCS games. If you want to keep playing DFS baseball this season, you have to become a Blue Jays fan. The next time Cleveland wins, our baseball DFS days are over!
NOTE: these picks are based solely on statistics. Some players have never faced their opponents, or have very little experience against them. I am not saying that none of those are good picks. The highest scorer of the day could be someone with no experience against his opponent. This is based on statistical analysis only. If you have a gut feeling, then by all means, follow that. This is not an exact science. The best lineups usually have a mix of proven stats and hot players. Check out this post from Matt McGarvey for great tips about whether to use a hot player in DFS or not.
For you first time players, if you would like $20 worth of free entry tickets, use this link for the referral bonus! Then continue reading for tips on how to turn that $20 into more!
Best Bets:
John Lackey ($9,800): The Dodgers are only hitting .235 against Lackey in 102 at bats with no home runs and nine RBI. He has also struck out 21, which is a respectable total. The only thing he has going against him is the offensive ineptitude of the Cubs. They have been shut out in back-to-back games after taking a 1-0 series lead. Can their bats wake up and help Lackey out?
Marco Estrada ($9,400): Estrada pitched a gem in game one, but still lost the game. He gave up only two runs in eight innings while striking out six. That is two very good playoff starts for Estrada. His chances at a third – and a win going up against a rookie – are very good.
Honorable Mention:
Julio Urias ($7,400): The Cubs have been dominated by lefties in the playoffs. Madison Bumgarner, Clayton Kershaw, Matt Moore, and Rich Hill have had their way with the Baby Bears. Due to that, Urias will be widely owned, but should he be? The Cubs clobbered Urias in the regular season, hitting .359 in 39 at bats with three homers and seven RBI to go with the nine strikeouts. Urias has not pitched in a week, and he wasn't sharp in a relief appearance against the Nationals. Any sign of trouble, and Urias will be hitting the showers early. He also wont be allowed to go deep in the game. There are several warning signs here.
Ryan Merritt ($5,800): The Tribe are letting a rookie take the mound in game five to save their big pitchers for games six and seven. This will likely be a "bullpen game" for Cleveland. They had several of these down the stretch with some success. Merritt only went five games once in his two starts. That was in his last start against the Royals. He did give up just two runs in 11 September innings. Are you willing to take the risk?
Don't forget to check out the DFS Lineup Optimizer over at FantasyPros. You can also pick your favorite players or favorite stack, and it will optimize the lineup around that! It really is an invaluable tool for you DFS players!
Adrian Gonzalez ($4,300) is 7-20 with a walk, a double, and four RBI against John Lackey. Howie Kendrick ($2,800) is 5-21(.235) with three RBI, but all of his hits are singles.
Coco Crisp ($3,200) is 2-4 with a double, a walk, and a solo homer against Marco Estrada. Rajai Davis ($3,000) also has two hits in three at bats with a triple, a homer, and two RBI. Carlos Santana ($4,100) has four hits in nine at bats with a solo homer. Francisco Lindor ($4,000) went 2-4 with a pair of RBI against Estrada in Game 1. Lonnie Chisenhall ($2,800) had three singles in that game in three trips to the plate.
Javier Baez ($4,700) is 2-4 with a homer and three RBI against Julio Urias. Kris Bryant ($4,900) has two hits in six at bats with a solo homer. Jason Heyward ($3,200) has two hits in three at bats against Urias with a solo homer. Anthony Rizzo ($3,700) has two hits in five tries with a walk and a RBI.
Good luck out there, and check out our FanDuel picks for preseason NBA! It's never too early!
More from Fantasy CPR
This article originally appeared on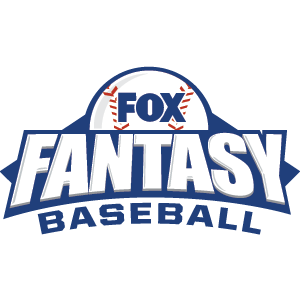 FOX Fantasy Baseball
Join or Create a Free League
Play Now!