DraftKings MLB Picks: Bargain Bin Plays September 14th
DraftKings MLB Picks: Top Bargain plays for September 14th (7:00 PM Only) 
Finding value is the ever so elusive, "Holy Grail" in Fantasy Baseball.  Making cap room for pitchers and big bats can make all the difference in a lineup. With a little elbow grease in the research department, I'm hoping to offer a handful of players that could give critical salary relief for tonight's DraftKings MLB picks.
Last night's bargain plays proved to be more than just a bargain. Lets hope we can repeat last night's performance on tonight's ten game slate. Arizona has the best team total projection at 5.6 runs, followed by Detroit (5.1), Colorado (5), and Boston (4.9). Houston and Seattle stand out as two teams that are somewhat under priced tonight. Seattle may have elevated ownership due to recency bias of their performance last night, but they offer a few players that you may be able to plug into your lineups as salary relief.
Houston has a moderate projection of 4.7 runs and George Springer is severely under priced if he's leading off for the Astros. Springer will face a lefty tonight, where he has favorable splits, with a .395 wOBA and a .254 ISO split.
Josh Bell – PIT (1B/OF) – $3300
Josh Bell picked up 8 DraftKings points last night, and he'll be in another juicy spot as the Pirates will face the righty, Jake Thompson. Bell fares much better against righties with a .388 wOBA and a .175 ISO split. John Jaso will also be in play if Bell is scratched or moved to the outfield. 
I had some exposure to mini stacks of SEA and ARI and Smith crushed value, scoring 20 fantasy points last night. He'll get a crack at another righty tonight, where he should take advantage.
Gattis has fairly neutral splits, but he is slightly better against lefties, with a .376 wOBA and a .266 ISO split. At $3300, Gattis provides tremendous home run upside for a small price. In the last 15 days, Gattis' batted balls have had an average distance of 236 feet, a 96 MPH exit velocity, and a hard hit rate of 36%.
Nori Aoki – SEA (OF) – $3500
Nori Aoki also got in on the party last night, scoring 23 fantasy points. Like Smith, Aoki is on the good side of a lefty vs. righty match up and under priced.
Robinson Cano will make a solid option below the $4000 price point as he is another Seattle lefty getting a chance to face the righty, Jhoulys Chacin. Cano holds a .394 wOBA and a .247 ISO split against righties.
Note: Keep in mind that recommended DraftKings MLB picks are based off of early information and will be subject  to change as lineups are released. Some cheaper players are more suspect to be scratched from the lineup or bumped down the lineup order. 
This article originally appeared on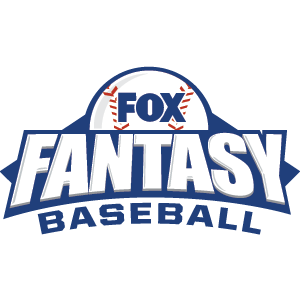 FOX Fantasy Baseball
Join or Create a Free League
Play Now!