DraftKings Main MLB Picks For September 24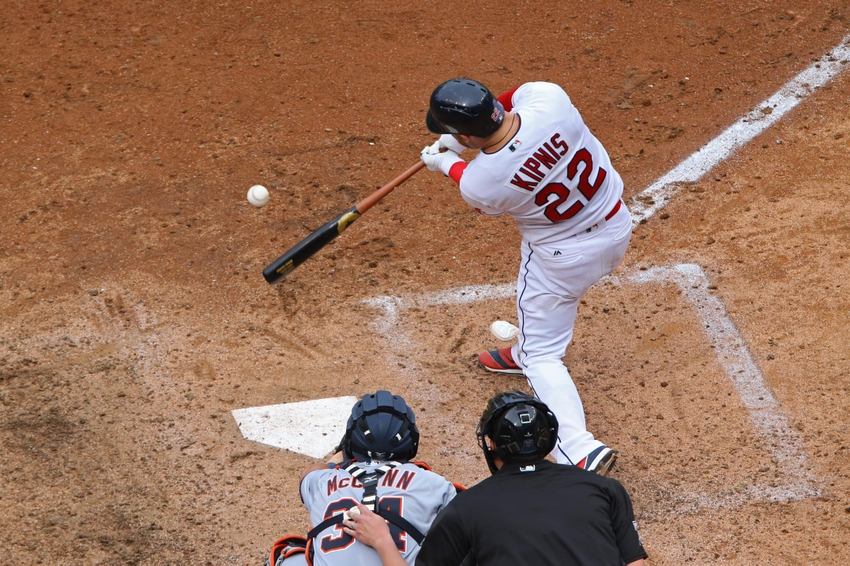 DraftKings Main MLB Picks For September 24
The DraftKings main tournament has 14 games going tonight. There are four pitchers that cost over $10,000 on DraftKings. Are they worth using?There is only a small middle tier as well, with four pitchers between $8,000 and $9,300. Are the best bets in there? Let's take a look at the past stats to find out.
NOTE: these picks are based solely on statistics. Some players have never faced their opponents, or have very little experience against them. I am not saying that none of those are good picks. The highest scorer of the day could be someone with no experience against his opponent. This is based on statistical analysis only. If you have a gut feeling, then by all means, follow that. This is not an exact science. The best lineups usually have a mix of proven stats and hot players. Check out this post from Matt McGarvey for great tips about whether to use a hot player in DFS or not.
For you first time players, if you would like $20 worth of free entry tickets, use this link for the referral bonus! Then continue reading for tips on how to turn that $20 into more!
Robbie Ray has never faced the Orioles, but any lefty in in play against the O's this year. Even one that allows the amount of runners that Ray does. Just temper your expectations some.
Jarred Cosart was hit hard by the Giants earlier this year. The team is 16-37 against him, but the current roster only has two RBI. He is there if you want to try to put out a fire with kerosene.
The Dodgers have not hit a home run off of Chad Bettis in 81 at bats, but they do have 21 hits and 12 runs. He seems like far too big of a risk.
Ariel Miranda has never had the fortune of facing the Twins. He has posted a stellar 2.16 ERA in four September starts with 20 strikeouts in 25 innings. He has also won all four of those starts. There is no history here, but Miranda is on fire. He looks to be a really good option tonight.
Tyler Duffey has never faced the Mariners, but this is a terrible matchup for him. First off, he has a 6.95 ERA in 13 home starts and a 8.47 ERA in 16 night starts. He has also given up 23 homers in 24 starts. I wouldn't blame you for stacking Seattle hitters.
Alec Asher has only given up four runs in 16.2 innings in his first three major league starts. He doesn't rack up strikeouts, but he should give you good points for the price against the Mets tonight.
Sean Gilmartin will start in place of Noah Syndergaard, who has strep throat. Gilmartin is only $4,000, but this is also just his second career start. The Phillies are only 6-37(.162) against Gilmartin with only a two run homer by Darin Ruf to show for it. They have also struck out 11 times. Gilmartin could be a fantastic streaming option, depending on how deep he can go in the game.
Aaron Blair was solid against the Marlins back on May 28th, and he was solid against the Mets last week. The caveat is that his season ERA is still 7.71.
Best Bets:
Clayton Kershaw ($12,800): The Rockies are hitting a respectable .247 off of Kershaw with four homers and 17 RBI in 235 at bats. They have also struck out 70 times. Kershaw went 88 pitches in his last outing, so while he probably wont throw 110 pitches anytime soon, he should at least be able to put in six innings. And Kershaw at 2/3 strength is still better than anyone else. Also, this game is at Dodger Stadium, so it quashes the Rockies power some.
Dan Straily ($9,200): The Brewers are hitting .234 against Straily in 77 at bats with 20 strikeouts already. The bad news is that they have four homers, however, they have only brought in five runs. Straily has limited the base runners and the damage, and racked up some strikeouts. He could give you good numbers tonight.
Honorable Mention:
Madison Bumgarner ($13,400): The Padres are hitting a respectable .259 with three homers, 15 RBI, and 47 strikeouts against Bumgarner in 158 at bats. MadBum has only given up ten runs to the Padres in four starts this year, but seven of them has been in the last two tilts. There are better options, which is why he is not in the elite tier, but he will still get you good points. Will he be worth this lofty price tag? Probably not.
Ivan Nova ($8,600): The Nationals are hitting a solid .260 in 50 at bats against Nova, but they have just one homer  and two runs. They have also struck out eight times. Nova is 5-1 with a 2.93 ERA in nine starts with the Pirates. Expect another good outing from him here.
Dark Horses:
Taylor Jungmann ($6,600): The Reds are just 6-36(.167) against Jungmann with a homer and three RBI. The bad news is that they have only struck out four times. That means that Jungmann has little margin for error, but the Reds offense has been pretty bad lately.
Wei-Yin Chen ($5,500): The Braves are only hitting .244 against Chen in 82 at bats with a homer, seven RBI, and 22 strikeouts. The injured A.J. Pierzynski has two of those RBI. Chen will likely be on a pitch count again like he was in his first start off of the DL, which makes him a bit tough to use. However, if he can make it five innings, he has a great shot at the win.
Don't forget to check out the DFS Lineup Optimizer over at FantasyPros. You can also pick your favorite players or favorite stack, and it will optimize the lineup around that! It really is an invaluable tool for you DFS players!
The Indians are still missing Michael Brantley, who has shredded Jose Quintana, but there are others worth stacking against the White Sox lefty. Rajai Davis ($4,300) is 14-53(.264) with four walks, three doubles, a triple, a home run, and two RBI against Quintana. Jason Kipnis ($4,100) is 14-48(.292) with four walks, five doubles, a triple, and five driven in. Carlos Santana ($4,500) is only 8-35(.229), but he does have a homer and five RBI. Mike Napoli ($3,900) only has four hits in 20 at bats, but he has a double, a homer, and three RBI. Francisco Lindor ($3,500) is 3-14 with a walk, a double, and a pair of RBI. Brandon Guyer ($3,900) has give hits in 15 at bats with a double, a homer, and two driven in against Quintana.
If you are chasing homers, you may want to try these Brewers against Dan Straily. Chris Carter ($3,700) is just 3-16 (.188), but he has a walk, a homer, and two RBI. Ryan Braun ($4,500) has three hits in nine at bats with a walk and a solo homer. Jonathan Villar ($3,900) is 3-11 with a walk and a solo homer off of Straily.
Nolan Arenado ($4,000) is 8-30(.267) with two walks, three doubles, a homer, and three RBI against Clayton Kershaw. Charlie Blackmon ($3,800) has managed to go 7-31(.226) with a double, a homer,a nd two RBI. Carlos Gonzalez ($3,800) is only 7-36(.194), but he has two walks, two homers, and five RBI against Kershaw.
Gregory Polanco ($4,700) has three hits in six at bats with a double and two RBI against Joe Ross.
Derek Norris ($2,900) is 10-36(.278) with a walk, two doubles, a homer, and six RBI against Madison Bumgarner. If he starts today, he should be in your lineup as well. Jon Jay ($3,000) is 6-17(.353) with three walks, three doubles, and three RBI. Wil Myers ($4,100) only has five hits in 23 at bats, but he has four walks, two doubles, and a solo homer.
Stephen Drew ($2,900) is 2-6 with a solo homer against Ivan Nova.
Melky Cabrera ($4,400) is 5-10 with a double, a homer, and two RBI against Cody Anderson. Jose Abreu ($5,300) has three hits in nine at bats with two walks and a solo homer.
Joey Votto ($5,300) is 3-8 with two walks, a double, a homer, and two RBI against Taylor Jungmann.
Carlos Correa ($4,600) is 1-3 with a walk, a homer, and two RBI against Jhoulys Chacin. Colby Rasmus ($3,800) is 4-6 with a homer and two RBI against Chacin. The problem is that Rasmus is already out, and Correa left Friday's game early after diving for a ball. Keep an eye on his availability.
Welington Castillo ($4,200) is 4-10 with a walk, a double, a homer, and two RBI against Wade Miley. Jean Segura ($5,400) only has two hits in nine at bats, but he has a walk, a double, and a solo homer.
Matt Kemp ($4,700) is 2-5 with a walk, a double, and a solo homer against Wei-Yin Chen.
Be sure to check out the FanDuel picks from our experts in that area! Brian Tulloch provides the picks and alternative plays if you don't want to follow the herd. Don't play FanDuel before checking it out!
Good luck out there, and check out our picks for FanDuel baseball and for Week 3 in the NFL!
More from Fantasy CPR
This article originally appeared on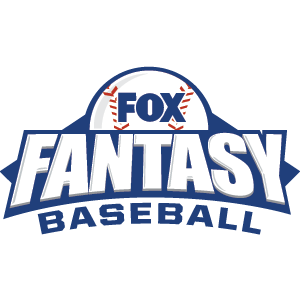 FOX Fantasy Baseball
Join or Create a Free League
Play Now!