DraftKings Early MLB Picks For September 24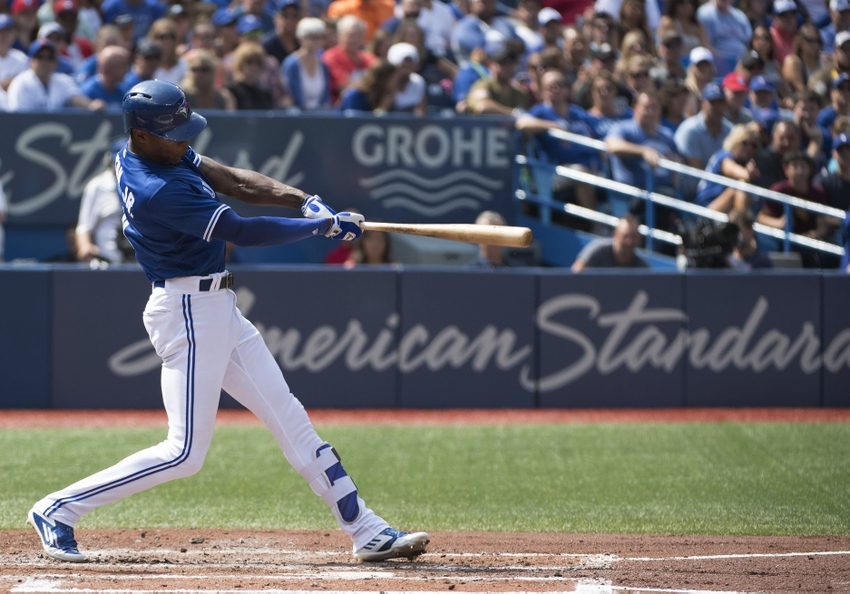 DraftKings  Early MLB Picks For September 24
The early DraftKings tournament has five games. We have two aces, and five more pitchers priced above $7,000. Who will give us the most bang for our buck? Let's look at the past stats for some idea.
NOTE: these picks are based solely on statistics. Some players have never faced their opponents, or have very little experience against them. I am not saying that none of those are good picks. The highest scorer of the day could be someone with no experience against his opponent. This is based on statistical analysis only. If you have a gut feeling, then by all means, follow that. This is not an exact science. The best lineups usually have a mix of proven stats and hot players. Check out this post from Matt McGarvey for great tips about whether to use a hot player in DFS or not.
For you first time players, if you would like $20 worth of free entry tickets, use this link for the referral bonus! Then continue reading for tips on how to turn that $20 into more!
Best Bets:
Marcus Stroman (8,500): The Yankees are only 21-109(.193) against Stroman with 25 strikeouts. They have four homers and nine RBI, but the strikeouts make Stroman a very tempting option with a high floor. The price also seems to be right to fit into our lineups. He is a really good option on a short slate like today.
Alex Reyes ($7,700): Small sample sizes can be tricky, but Alex Reyes has absolutely owned the Cubs in his young career. The North Siders are just 2-20(.100) with seven strikeouts against him. Both of the hits are singles, but he did give up seven free passes. If he can limit the walks, there is no reason he can't post an elite outing today.
Honorable Mention:
Rick Porcello ($12,600): The Rays are hitting a solid .253 against Porcello in 297 at bats with eight homers, but they have only scored 22 runs. The 62 strikeouts is not an elite number, so he has less of a margin for error. Porcello's numbers against Tampa are decent, but they aren't worthy of the short slate inflated price he boasts this afternoon.
Daniel Norris ($7,900): None of his numbers against the Royals really jump off the page, but the Royals are out of the playoffs. They are 15-60(.250), but only have four runs and have struck out ten times. Norris has racked up 24 strikeouts and a 3.12 ERA in three September starts. He should have another strong showing today.
Dark Horse:
Yordano Ventura ($6,500): The Tigers are hitting a nice .271 against Ventura in 221 at bats, but they have only scored 17 runs and struck out 51 times. Those are good numbers for someone this cheap. He also gave up only one run to the Tigers back on September 3rd. If he does it again, you are way ahead of the game.
Don't forget to check out the DFS Lineup Optimizer over at FantasyPros. You can also pick your favorite players or favorite stack, and it will optimize the lineup around that! It really is an invaluable tool for you DFS players!
You may like Rick Porcello today, but his stats against the Rays aren't as good as you may think. They also aren't as good as you want if you are paying $12,600 for a pitcher. Corey Dickerson ($3,300) is 5-16(.313) with three doubles and a solo homer off of him. Evan Longoria ($3,600) is 10-42(.238) with two walks, three doubles, a homer, and five RBI. Brad Miller ($3,500) has not had trouble with Porcello at all. His 4-18(.222) mark is solid but unspectacular, but he has three homers and five RBI. Alexei Ramirez ($2,000) has two solo homers against Porcello, but he is just 9-55(.164) overall.
The Cardinals are hitting .293 off of Jason Hammel in 188 at bats, so you know there is stack material in here. Matt Adams ($3,600) is 5-14(.357) with a walk, three doubles, and a RBI. Yadier Molina ($3,100) is 8-22(.364) with two walks, three doubles, a triple, and three RBI against Hammel. Jhonny Peralta ($2,800) has hit Hammel hard. Peralta is 9-29(.310) with two walks, two doubles, two homers, and eight RBI against him. Randall Grichuk ($4,400) is 5-14 with two doubles, a triple, a homer, and three RBI. Brandon Moss ($3,800) has four singles, two doubles, a homer, and five RBI is 16 at bats against Hammel. Aledmys Diaz ($4,700) has three hits in eight at bats with a walk, a homer, and two RBI.
This is strictly a home run stack against CC Sabathia. Melvin Upton ($3,800) is the only one that has hit him fairly well. Upton is 17-59(.288) with six walks, four doubles, a triple, four homers, and 11 RBI against CC. Justin Smoak ($2,800) is only 4-17(.235), but he has a walk, two homers, and three RBI. Edwin Encarnacion ($5,100) is 14-53(.264) with three walks, four doubles, and four RBI. Russell Martin ($3,900) is only 5-20, but he has a home run and two RBI against Sabathia. Steer clear of Jose Bautista. Joey Bats hasn't figured out Sabathia. He is just 4-37(.108) against him with one solo homer.
Even though Yordano Ventura has pitched fairly well lately, it may be worth stacking Tigers against him. Miguel Cabrera ($4,900) is 5-21(.238) with two walks, a double, and three RBI. Ian Kinsler ($4,200) is 9-29(.310) with two walks, a double, and four RBI against Ventura. J.D. Martinez ($4,700) is 8-17(.471) with seven walks and three doubles, but no counting stats. Victor Martinez ($3,900) is 7-26(.269), with four walks, three homers, and six RBI against Ventura.
Mookie Betts ($5,400) is 5-11 with a double, a homer, and three RBI against Matt Andriese. David Ortiz ($5,500) has three hits in nine at bats with a double, a homer, and two RBI.
Khris Davis ($4,200) has three hits in eight at bats with a walk, a double, and a solo homer against Yu Darvish. Marcus Semien ($3,200) is 3-7 with a walk, a homer, and three RBI. Jake Smolinski ($2,300) only has one hit in five at bats against Darvish, but it is a solo homer. Joey Wendle ($2,400) is 1-2 with a two run homer against Darvish.
Brett Gardner ($4,000) is 5-20 with a walk, a double, two homers, and five RBI against Marcus Stroman. Starlin Castro's ($3,600) only hit in six at bats is a solo homer. Mark Teixeira ($3,100) is just 2-11, but the has two walks and a solo homer.
Alcides Escobar ($2,700) is 3-7 with a walk, a triple, a homer, and two RBI against Daniel Norris. Alex Gordon ($2,500) is perfect with a walk, a single, and a double in three plate appearances.
Carlos Gomez ($3,400) hit a two run homer in three at bats against Raul Alcantara last week. Can he do it again?
Be sure to check out the FanDuel picks from our experts in that area! Brian Tulloch provides the picks and alternative plays if you don't want to follow the herd. Don't play FanDuel before checking it out!
Good luck out there, and check out our picks for FanDuel baseball and for Week 3 in the NFL!
More from Fantasy CPR
This article originally appeared on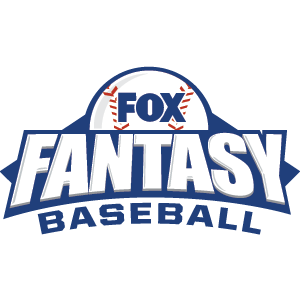 FOX Fantasy Baseball
Join or Create a Free League
Play Now!