DraftKings Early MLB Picks For September 10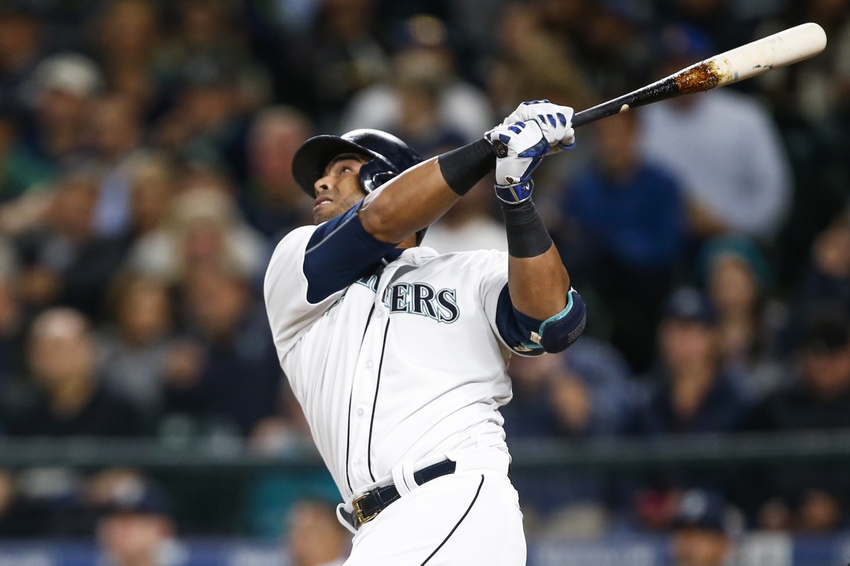 DraftKings Early MLB Picks For September 10
There are four afternoon games today. Five of the eight pitchers on DraftKings cost $8,000 or more. Should we try for two of them since DraftKings has two pitcher slots, or should we find bargains and pay for hitters? Should we use two from the middle tier? Let's check the past stats for some help.
NOTE: these picks are based solely on statistics. Some players have never faced their opponents, or have very little experience against them. I am not saying that none of those are good picks. The highest scorer of the day could be someone with no experience against his opponent. This is based on statistical analysis only. If you have a gut feeling, then by all means, follow that. This is not an exact science. The best lineups usually have a mix of proven stats and hot players. Check out this post from Matt McGarvey for great tips about whether to use a hot player in DFS or not.
For you first time players, if you would like $20 worth of free entry tickets, use this link for the referral bonus! Then continue reading for tips on how to turn that $20 into more!
Best Bets:
Masahiro Tanaka ($10,800): This isn't just short slate pity landing him here. The Rays are only hitting .165 against Tanaka in 109 at bats. They have managed four homers, but only have eight runs. The Rays have also struck out 25 times. Those numbers make him worth the lofty price tag, especially when you consider Archer's history against the Yankees.
Felix Hernandez ($8,500): The A's are hitting .246 off of the King in 248 at bats with seven home runs, but only 17 RBI and 57 strikeouts. Felix is a bit of a risk compared to the rest of the upper tier considering his 3.75 ERA on the season, but the numbers support using him. He will be a popular fade option from Tanaka.
Honorable Mention:
John Lackey ($10,900): The Astros have managed to hit .244 against Lackey in 41 at bats, but they have only scored two runs. Those runs were on a two run homer by Luis Valbuena, who is in the DL. The lineup that the Astros will roll out there today has not crossed the plate against Lackey except for when they walk back to the dugout. The six strikeouts leaves something to be desired, but this is the Astros. That number could take a big jump after today's game. Lackey is a solid play if you fade Tanaka.
J.A. Happ ($9,000): There is reason to be apprehensive here. Happ got blasted in his last outing by the Rays, who are nowhere near Boston's offense. However, the past numbers show that Happ may be worth a look on this short slate. The Red Sox are only hitting .211 against Happ in 128 at bats. They have scored 16 runs and only struck out 24 times, which leaves him out of the top category. He is a risk, but he could win cash for you since he wont be widely owned.
Don't forget to check out the DFS Lineup Optimizer over at FantasyPros. You can also pick your favorite players or favorite stack, and it will optimize the lineup around that! It really is an invaluable tool for you DFS players!
The Mariners have feasted off of Kendall Graveman so far. Nori Aoki ($3,500) has four hits in eight at bats, but no counting stats. Robinson Cano ($4,900) is 6-11(.545) with a walk, three doubles, a homer, and three RBI against Graveman. Nelson Cruz ($4,100) is an impressive 7-12(.583) with a homer and two RBI. Chris Iannetta ($2,400) has three hits in seven at bats with a RBI if he makes it into the lineup.
Okay, stacking against King Felix is a risky proposition, but hear me out. There are enough stats to support this. Billy Butler ($2,600) is 10-40 with three walks, two doubles, a homer, and six RBI off Hernandez. Marcus Semien ($2,700) is 6-17(.353), with three solo home runs. And us fantasy players better hope that Stephen Vogt ($2,900) is in the lineup somewhere. Vogt is 11-26(.423)with two walks, a double, a triple, a home run, and two RBI off the King.
Ryan Hanigan ($2,400) has only faced J.A. Happ twice. His hit is a solo homer. Dustin Pedroia ($4,200) is only 5-23(.217) against Happ, but he has two walks, two doubles, a homer, and five RBI against him. Chris Young ($3,800) hits lefties well, and Happ is no exception. Young is only 2-10, but he has four walks, a double, a homer, and two RBI off Happ. Mookie Betts ($4,600) is only 2-12, but he has a homer and two RBI.
Toronto has four homers and 12 RBI in just 48 at bats against Eduardo Rodriguez. Darwin Barney ($2,700) has only faced him twice. He has come away with a walk and a solo homer. Jose Bautista ($3,900) has a walk, a single, and a solo homer in eight at bats. Edwin Encarnacion ($5,000) is 3-8 with a walk, a double, a homer, and three RBI. Ryan Goins ($2,400) hit a three run homer against Rodriguez for his hit in two at bats. If Russell Martin ($4,000) plays, he is a great option. Martin is 3-5 with a double, a homer and three RBI against Rodriguez.
Jacoby Ellsbury ($3,900) is 18-31(.581) with four walks, a double, a homer, and three RBI against Chris Archer. Starlin Castro ($2,900) has three hits in nine at bats with a homer and five RBI already against Archer. Brian McCann ($3,600) is only 3-26(.115), but he has a walk, a homer, and five RBI off of Archer.
Kevin Kiermaier ($4,000) is 4-8 with a triple and a solo homer against Masahiro Tanaka. Brad Miller ($3,500) is only 4-18(.222), but he has a triple, two homers, and four RBI. Miller is a good play if chasing homers.
Chris Coghlan ($2,500) has three hits in four at bats against Collin McHugh with a double and three RBI. Ben Zobrist ($3,800) is 2-5 with a walk, a double, and two driven in.
Be sure to check out the FanDuel picks from out experts in that area! Brian Tulloch provides the picks and alternative plays if you don't want to follow the herd. Don't play on FanDuel before checking it out!
Good luck out there, and check out our picks for FanDuel baseball!
This article originally appeared on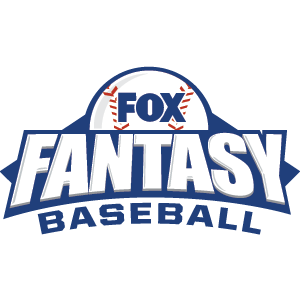 FOX Fantasy Baseball
Join or Create a Free League
Play Now!