Will catcher news make Schwarber's fantasy stock soar?
Fantasy baseball owners got excited earlier this week when the Cubs suggested that slugging folk hero Kyle Schwarber might get some playing time at catcher in 2017. See, if Schwarber hits .260 with 25 homers as a fantasy outfielder, he's pretty darned good. As a catcher … HOLY COW THIS IS AWESOME HAND ME THE FANTASY CHAMPIONSHIP TROPHY!
Let's pump the brakes a bit. Here's what Cubs president of baseball operations Theo Epstein had to say about the matter, per MLB.com:
"We're going to really go slow with it, like one or two days a week in Spring Training … his primary focus will be left field. The goal, if he is cleared, is to have him ready potentially at the end of Spring Training to fill that role of third catcher."
In most fantasy leagues, Schwarber will need 10 appearances at catcher to gain eligibility. Your best hope is for manager Joe Maddon to use Schwarber for an inning at a time after pinch hitters and double switches, maybe a couple of times per week. If that happens, Schwarber could qualify as a fantasy catcher by mid-May.
But what if the Cubs are very cautious with this idea, as Epstein's comments suggest? Maybe Schwarber will get that inning less than once a week, delaying his catcher eligibility until midseason or later. Unfortunately, we have no idea how this will play out, and it would be unwise to alter Schwarber's fantasy draft stock more than a little bit based on this news. He's still in OF3 range on my draft board, and ranks as the 20th outfielder per NFBC ADP. I think that ADP is too high for Schwarber, and the third-catcher news doesn't really change my mind.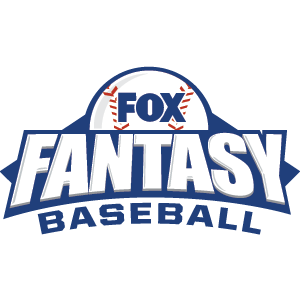 FOX Fantasy Baseball
Join or Create a Free League
Play Now!