Fantasy Baseball: Benintendi, Swanson are rookies to watch
We're normally skeptical of fantasy rookies, but it would be unfair to completely rule them out as impact players for 2017, right? Below are 10 players who should be able to help you in their first full big-league seasons. This article isn't concerned with the long-term outlooks of the players listed – only their 2017 prospects.
Also, Rich Wilson (Prospect361.com) and I talked prospects on a recent podcast, which you can listen to via the player near the top of this page.
The standards for MLB rookie eligibility are as follows:
A player shall be considered a rookie unless, during a previous season or seasons, he has (a) exceeded 130 at-bats or 50 innings pitched in the Major Leagues; or (b) accumulated more than 45 days on the active roster of a Major League club or clubs during the period of 25-player limit (excluding time in the military service and time on the disabled list).
Dansby Swanson, SS, Braves
Swanson will probably bat second for the Braves, and while eye-popping numbers aren't expected, projections have him pegged for 10-15 home runs and double-digit steals. The former No. 1 overall pick is the safest fantasy rookie for 2017.
Andrew Benintendi, OF, Red Sox
Benintendi will play left field for the Sox, and some reports suggest that he'll bat second in their loaded lineup. He figures to post numbers similar to Swanson's though at less of a premium position and on a team carrying more pressure to win. Benintendi should be a solid option in mixed leagues, but there's a bit more risk with him than with Swanson.
Yoan Moncada, 3B, White Sox
Moncada is "projected for a mid-May callup or soon thereafter," and is expected to play second base for the White Sox. The 21-year-old had a huge strikeout rate (30.9 percent) at Double A last season, and could struggle at the plate early on. However, he'll be a threat to run every time he gets on base. Moncada is out for me in 12-team mixed leagues, but fine in deeper formats. In our podcast above, Wilson noted that he doesn't think Moncada's bat is ready for primetime.
Hunter Renfroe & Manny Margot, OF, Padres
Renfroe is more likely to start the season in the majors, and his power (34 HR between AAA and MLB last season) should play right away. Margot has the higher ceiling, and his speed will make an immediate fantasy impact when he arrives. I think I'd rather draft Renfroe than Margot – just outside the top 60 outfielders – but only by a little bit.
Josh Bell, 1B, Pirates
Bell had minor knee surgery early this month, and might not be ready for Opening Day. The injury doesn't sound too worrisome, and it shouldn't keep Bell from hitting 15 homers with a .270-ish batting average. Be warned that the Bucs might use Bell in a straight platoon with lefty masher David Freese.
Dan Vogelbach, 1B, Mariners
You won't see the 24-year-old Vogelbach on any top prospect lists, and he's a bit on the hefty side. But you know what? He can hit. He walks plenty, doesn't strike out a ton, and has decent power for a first baseman (23 HR at AAA last season). Fifteen homers seem like a reasonable bet.
Aaron Judge, OF, Yankees
Judge is slated to be the Yankees' regular right fielder, but he flopped in his first big-league trial, whiffing a whopping 42 times in 95 plate appearances. Judge may be six-foot-seven and 255 pounds, but he's not a huge slugger. Think 20-25 homers with a mediocre BA if he plays regularly. He's a target in leagues deeper than 12 teams, and could return to the minors if the strikeouts don't get under control.
Tyler Glasnow, SP, Pirates
Glasnow is regarded by many as a potential ace, but he walked more than five batters per nine innings between Triple A and the majors last season. He's a high-risk, high-reward option in deeper leagues. Glasnow seems likely to strike out more than a batter per inning, so if he throws 150 innings …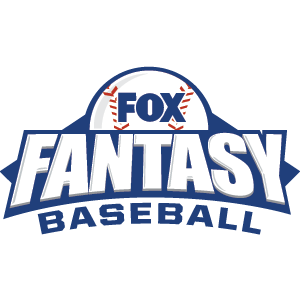 FOX Fantasy Baseball
Join or Create a Free League
Play Now!