Fantasy baseball draft dos and don'ts
There are many facets of movie premises I wish held true in real life. Imagine the ability to drive up to a terminal gateway and leave your car unattended to catch a departing flight without repercussion of being towed. How about the knack to withstand multiple punches from villains while knocking out bad guys with one blow? Or that you could quit your job in dramatic fashion, only to be welcomed back a week later as a conquering hero by your co-workers? As a worshipper of the buddy-cop genre, my favorite film deception is the concept of "not playing by the rules," an infallible approach for success while winning the woman of your dreams.
Alas, little of our world resembles the ethos of Hollywood. Abandon your vehicle at an airport portico and you're making a trip to the impound lot. Routinely sparring with ruffians guarantees a concussion. Try to evade security after making a scene in an office environment. And sadly, disobeying standard procedures usually leads to a fiasco.
This latter sentiment particularly applies to fantasy baseball. Scorning the draft guide commandments in favor of a rebellious attitude is a sure-fire methodology for failure, as the fruition (or lack thereof) of your baseball campaign is built on your selections.
Bearing this assessment in mind, here are the principles and parameters to facilitate a prosperous 2013 fantasy baseball draft:
Know Your League Settings
This might seem straightforward, yet many owners lack the cognizance of their league's configuration and policies. While fantasy football rules are fairly uniform, a harmonized modus operandi for baseball ceases to exist. Find out what constitutes scoring for your league and adjust the draft strategy and player rankings accordingly. For example, in formats that credit batting average, Howie Kendrick is a seductive option as a mid-round pick. Unfortunately, in groups that bestow merit to on-base percentage, the Anaheim second baseman loses his luster.
Aside from statistical categories, other structure components that deserve your attention are lineup construction (weekly or daily), point calculation (head-to-head versus rotisserie) and draft composition (snake or auction).
Beware the "if" factor
Everyone is guilty of this fallacy to some degree, and, concededly, these premonitions can be the catalyst for fortune. However, at times we need to curtail fervent optimism into rational expectations. Using a late-round selection on Josh Beckett in hopes he revives his 2011 form? Practical, as Beckett, who showed signs of life in abbreviated appearances with the Dodgers last summer, is free from the constraints of Fenway Park, a stadium where he historically struggled. Believing Chase Utley still has All-Star aptitude? Not so much, as Utley has missed 185 games the past three years.
Gathering some semblance of evidence to pair with your intuitions will assist in minimizing this blunder, so put forth the proper diligence beforehand. In fact, this decree shares correlation with our next counsel:
Choose "proven" over "potential"
The word "next" is a frivolous and perilous designation on an athlete, especially on the diamond. Delmon Young was supposed to be the next Vladimir Guerrero. Andrew Miller was supposed to be the next Big Unit. Despite a .251/.314/.374 line in over 450 big-league games, proponents still believe Cameron Maybin is the next Kenny Lofton. For every Mike Trout that reaches fulfillment, there are dozens of Lastings Milledges who never lived up to the hype. (Interesting side story: I was once dubbed the next Dirk Nowitzki after dropping 33 points in a summer basketball camp heading into eighth grade. Sadly, my height stunted at 6'1" and I never developed past a benchwarmer. In hindsight, my scoring outburst had less to do with hardwood prowess and more with me telling opponents I had poison ivy on my legs, when really I was embarrassed to be wearing high socks. End of ramble.)
Comparisons serve their purpose, but they shouldn't serve as the basis for your fantasy roster formation. Snagging up-and-comers like Manny Machado and Jesus Montero makes for an enticing follow, and there is a sense of pride if your investment provides dividends. However, instead of buying into the hype or ceiling of a Machado, it's often a safer and smarter route to take a proven, if somewhat unheralded, asset, one whose production can be counted on. In Machado's instance, I'd prefer the services of David Freese or Michael Young. They lack the pizzazz of the Baltimore 20-year-old, but they own a strength that parallels to fantasy championships: consistency.
One last note on the greenhorns…
Don't be wooed by rookies
Not to be grapes in your salad, but game-changers like Trout and Bryce Harper were once-in-a-generation neophytes. If you remember correctly, as both were slated to begin the spring in the minors, players like Matt Moore, Yonder Alonso and the aforementioned Montero were projected to make a bigger impact than Harper and Trout. Not that Moore, Alonso and Montero had bad seasons, but their harvests hardly tipped the scales into their owners' favor.
Prospects like Wil Myers and Dylan Bundy will be solid contributors in the Show, although both are likely to start 2013 down on the farm. Moreover, I'm not condoning ventures with March upstarts Aaron Hicks and Adam Eaton, just don't overreach or overload your roster with rookies.
Be wary of wins
Most progressive leagues are shying away from victories as a certified category, and with good reason. Wins are not necessarily indicative of a pitcher's execution. Durability and stamina are key ingredients, sure, and if a starter is throwing like Squints from The Sandlot, chances are his yield is not conducive to racking up Ws. However, this stat is more a byproduct of run support than a hurler's output, making the proposition of accumulating wins one of providence rather than performance.
To illustrate this notion, let's examine the cases of Phil Hughes and Cliff Lee. Hughes had a rocky 2012, surrendering 35 bombs (second-most in the league) on his way to a bloated 4.23 ERA and 1.26 WHIP in over 190 innings, while Lee posted lights-out exertion, finishing with a 3.16 ERA and 1.11 WHIP. Lee also averaged more strikeouts per game and allowed fewer walks and hits. By almost any metric, Lee was the better player. Save for one, that is, as a glance at the win column conveys 16 triumphs for Hughes and a scant six for Lee. This variance derives from the Yankees offense supplying 5.06 runs per game in Hughes' outings versus the Phils giving little love to Lee, with just 3.60 runs per start.
There are a multitude of formats that still sanction wins, meaning this figure can't be completely ignored. Simply be mindful of the possible ramifications to your ERA and WHIP totals if bringing in a Hughes, Yu Darvish or Matt Harrison to your ball club.
2013 Fantasy Baseball Rankings: C | 1B | 2B | SS | 3B | OF | SP | RP
2013 Fantasy Baseball Sleepers: C | 1B | 2B | SS | 3B | OF | SP | RP
Cool it with closers
Aw "the Run," a tradition like no other. No, not the dash to the bathroom after going hard on the buffalo-dip nachos, but the chain reaction of chaos when closers begin falling off the draft board. For whatever reason, owners fret over being left in the cold with relievers more than any other position, a temperament that is unfounded. Examined in greater detail in this piece, seven of the top 10 relievers in 2012 owned an average draft position of 200 or higher. Of greater significance, highly-ranked arms like Brian Wilson, Mariano Rivera, Heath Bell, Drew Storen and John Axford all flamed out due to injury or erratic performance.
This is not condemnation on the projected aces of the position like Craig Kimbrel and Jason Motte, nor does it mean diamonds in the rough like Aroldis Chapman are easily attainable in the later stages of the draft. However, given the capricious nature of the gig, cost efficiency and loss aversion are paramount ideologies, meaning a Tom Wilhelmsen or Greg Holland, relievers expected to go in the last rounds, are judicious choices versus a Joe Nathan or J.J. Putz. In short, patience is a virtue when it comes to closers.
Shoot for balance over emphasis
This postulate manifests itself in two forms: accrual of stats and roster development. In reference to the former, an assured path for futility is disregarding a particular column to focus on building other scoring categories. This system takes life when managers overlook saves in favor of strikeouts and wins, or focus on runs and RBI while slighting steals. The outline seems coherent, but the hiccup in the game plan calls for supremacy in the remaining departments, an undertaking that's achievable in theory yet tedious to meet. Another upshot of this design is that it inevitably links to depth issues on your roster, putting your team in a tough spot when injuries take their toll.
Which brings us to our next mistake: taking the best available player over lineup needs. Regularly this happens with first baseman, outfielders and pitchers as an owner, despite having these spots more than occupied, will select a perceived asset in hopes of parlaying it in a trade. Three problems with this mindset:
1) If the player is in such high demand, what's he doing available this late in the game?
2) If you're hoping to make a deal with this player, that's putting the onus in your fellow owners' hands to ensure that you get fair value on the swap, making this a precarious trip.
3) You're hoping that whatever unfulfilled positions you have can be easily satisfied.
Within the final hitch lies my biggest qualm, as I'm a firm believer in spreading the wealth rather than putting all your eggs into one basket. By shooting for no weak links in the chain, your depth and all-around soundness will vault you into a better position to compete for your league title come fall.
Note a change in scenery
This can be role adjustment or switching teams or leagues, yet our main concern is the effect a ballpark will have on production. One name that turns up in this application is Josh Hamilton, as many hardball fans think the former MVP will lose some pop leaving hitter-friendly Arlington for a pitcher's paradise in Anaheim. While the Big A might shackle Hamilton, Rangers Ballpark wasn't necessarily the facilitator for his success, as the five-time All-Star's home-and-away numbers were nearly indistinguishable, with a .298/.358/.579 line at home with 22 homers, 69 RBI and 55 runs compared to a .280/.349/.574 slash on the road with 21 bombs, 59 RBI and 48 runs. It's encouraging that owners are vigilant on this front, but Hamilton's new digs are not cause for concern.
The same cannot be said for Zack Greinke. Since posting a 2.16 ERA in 2009, Greinke's aggregate mark in the following three seasons is an unimpressive 3.83 ERA. Worse, subtract Greinke's feats at Miller Park, and the splits are vastly disconcerting:
Zack Greinke Home vs. Away Stats
| Site | G | IP | ERA | WHIP | HR/9 | K/9 | BB/9 |
| --- | --- | --- | --- | --- | --- | --- | --- |
| Miller Park | 23 | 147.2 | 2.92 | 1.06 | 0.85 | 11.03 | 2.07 |
| Away | 72 | 456.1 | 4.12 | 1.26 | 0.81 | 7.91 | 2.37 |
Granted, Greinke has made almost three times as many appearances away from Milwaukee (which is Algonquin for the "good land"), but over 147 innings is nothing to mock. Greinke will now be calling Dodger Stadium, a ballpark that has historically favored those on the mound, home, yet as illustrated above, perhaps the 29-year-old is not the slam-dunk stud as he's perceived.
Other offseason shifts that deserve attention are Shane Victorino, Dan Haren, Josh Johnson, Mike Napoli, Michael Bourn and Ryan Dempster, as their new locations could be advantageous or detrimental to their harvest.
Not included on this list: R.A. Dickey. As covered here, the reigning Cy Young winner will be fine.
Grab SS while you can
Two schools of thought on this position. The first is, with the disparity between the upper echelon and the second tier, grab a shortstop as quickly as possible. On the other end of the spectrum, some believe that, due to a lack of conviction with the preeminent contributors at short (Troy Tulowitzki's injuries, Jose Reyes' move to Toronto, Hanley Ramirez's, ahem, Hanley Ramirezness), it's better to take a wait-and-see approach in order to minimize risk.
The trepidation is understandable, though misplaced. Before missing 115 games last season, Tulo averaged 30 long balls, 97 RBI, 90 runs, 13 stolen bases and a .304/376/.554 line in his three previous years, and has suffered no setbacks in training camp. Reyes, who harbors his own health worries from owners despite playing 160 games in 2012, might see a slight decrease in output jumping to the AL East, but not a precipitous drop that would impede his elevated standing. And even with a declining batting average the past three seasons, as well as his status as a loose cannon, Ramirez remains a lock for 20 dingers, 80 ribbies, 80 runs and 20 swipes.
Besides, have you seen the remnants after this trio? Starlin Castro is an entity on the rise, but is not considered a fantasy franchise player. Elvis Andrus is only 24, yet has shown little progress since his debut in 2009. Ian Desmond's 25 jacks in 130 games were commendable, but he is likely headed for regression in 2013. Mainstays Derek Jeter and Jimmy Rollins should be put out to pasture.
I like Colorado's Josh Rutledge and Oakland's Jed Lowrie as late-round bargains, but Tulowitzki, Reyes and Ramirez are in a class of their own. Put deliberation into selecting one of the three with your second or third pick.
FIP is your friend
For those not familiar with Fielding Independent Pitching (FIP), from our FOXSports.com sabermetrics glossary:
"Measures three outcomes that pitchers are responsible for – walks, home runs and strikeouts as, to some degree, every other result is a product of chance. A homer does the most damage, while a walk has more impact than a strikeout. FIP highlights a pitcher's performance apart from his team's defense and computes to a number similarly digested as ERA. This number illustrates how well a pitcher should have performed over a given period of time.
"Major discrepancy between a pitcher's FIP and ERA can assist as an indicator for future progression or regression, as a FIP higher than ERA signals luck was involved, whereas a lower FIP screams misfortune. (Note: this is not always the case, as Johnny Cueto and Jeremy Hellickson have posted consecutive years of significantly lower ERAs than their FIP marks dictated.)"
Though ERA and WHIP totals can be revealing of a pitcher's adventures, make sure FIP is part of your appraisal equation, too. It's why Adam Wainwright was better than believed last year and the reason you should hesitate on Jered Weaver. It's also useful in uncovering sleepers, like Tim Lincecum.
And finally…
Have fun
Unfortunately, not all of us will have Hollywood-type endings to our fantasy seasons. You'll have your slumps, injuries and flat-out no-shows, but remember, it's just a game, so sit back and enjoy.
2013 Fantasy Baseball Rankings: C | 1B | 2B | SS | 3B | OF | SP | RP
2013 Fantasy Baseball Sleepers: C | 1B | 2B | SS | 3B | OF | SP | RP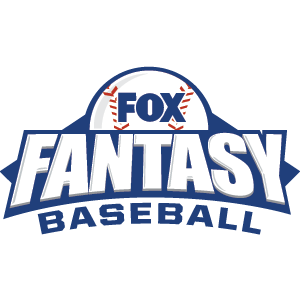 FOX Fantasy Baseball
Join or Create a Free League
Play Now!