Kendrick, Cahill get the nod
Start 'Em
Kyle Kendrick (MIA, @MIL)
Back-to-back bruisings from the Reds (eight hits, four walks, four runs in six innings on May 18) and Nationals (eight hits, four walks, five runs in five innings of work on May 24) did a number on his season figures. Yet, aside from those unfavorable soirees, Kendrick has been one of the better performers in the National League, holding the opposition to two runs or less in eight of 11 outings this spring. Though they are showing signs of life, the Marlins remain last in baseball in runs scored, and Milwaukee's lineup ranks near the bottom half in most relevant offensive categories. Look for Kendrick to use this platform to shine this week.
Andy Pettitte (CLE, @SEA)
A matchup with the Indians, a top-10 offense, wouldn't seem conducive to a strong showing for any hurler, let alone one coming off the disabled list like Pettitte. However, the venerable Pinstripes pitcher held Cleveland to a lone run in seven innings of work on April 9. Any apprehension owners still harbor should be washed away knowing a trip to Seattle is on the itinerary, as the Mariners have the second-worst run production on the Junior Circuit. Before his injury, Pettitte was dealing for the Yanks. Expect that harvest to continue in his return.
Trevor Cahill (@STL, SF)
His sabermetrics illustrate that Cahill's stats (2.88 ERA, 1.17 WHIP) have been the product of luck rather than execution, with a .254 BABIP, 3.71 FIP and 3.94 xFIP. Worse, Cahill takes on the red-hot Cardinals and the defending World Series champion Giants this week. So why the endorsement? Historically, Cahill has excelled against both squads, with a 3.06 ERA and 0.96 WHIP against the Redbirds and a 2.52 ERA and 0.91 WHIP versus San Fran (including eight innings of one-run ball earlier this season). In deeper leagues or NL-only formats, make sure Cahill is in your starting rotation.
Kris Medlen (PIT, @LAD)
Mike Minor (PIT, @LAD)
Jordan Zimmermann (NYM, MIN)
Lance Lynn (ARI, @CIN)
Matt Moore (@DET, BAL)
Felix Hernandez (CHW, NYY)
AJ Burnett (@ATL, @CHC)
Jake Peavy (@SEA, OAK)
Anibal Sanchez (TB, CLE)
Sit 'Em
Bronson Arroyo (COL, STL)
On Arroyo's baseball-reference page, a sponsor planted the following Ernest Hemingway quote: "Romero never made any contortions, always it was straight and pure and natural in line…Romero had the old thing, the holding of his purity of line through the maximum of exposure." The line mirrors the sentiment of most Reds fans toward Arroyo, a steady rock in the unsteady waters of the baseball season's long haul. Unfortunately, Arroyo's stats don't support this disposition, as his appearances are more of the "feast or famine" variety than consistent output. Given that Arroyo takes on two of the best lineups in the National League in the Rockies and Cardinals, envision one of these forays to light up the scoreboard.
Lucas Harrell (BAL, @KC)
Speaking of feast-or-famine production, Harrell has bound his adversaries to one run in six of 12 starts this year. The other six games? Not so much, with 33 runs in those appearances. The Royals are as cold as Cruella de Vil with the lumber, but the Orioles rank near the top of the American League in crossing the plate. Chances are Harrell's roller coaster ride continues with this upcoming slate.
Joe Blanton (HOU, @BOS)
Ryan Dempster (TEX, LAA)
John Danks (@SEA, OAK)
Juan Nicasio (@CIN, SD)
Erik Bedard (@LAA, @KC)
Luis Mendoza (MIN, HOU)
Tom Koehler (@PHI, @NYM)
Marco Estrada (OAK, PHI)
Sam Deduno (@KC, @WAS)
Jeremy Hefner (@WAS, MIA)
Jonathan Pettibone (MIA, @MIL)
Clayton Richard (@LAD, @COL)
Joe Saunders (CHW, NYY)
Use Caution
Tyler Chatwood (@CIN, SD)
Usually away games are gifts from above for Colorado arms. Alas, Great American Ball Park echoes the launching-pad proclivities of Coors Field, making Chatwood's start in Cincinnati against a Reds team ranked second in the National League in runs a dubious proposition. Luckily for Chatwood and his proprietors, a weekend rendezvous with the Padres should offer a respite. In five starts this year, the former highly-touted Angels prospect is 3-0 with a 2.12 ERA and 26 strikeouts. Doubters will point to a mediocre 1.28 WHIP, but Chatwood's 2.33 FIP and 3.19 xFIP show these accomplishments are not an act of providence. In standard formats, Chatwood would be a borderline start, though those in NL-only leagues should definitely give him the nod.
Tommy Milone (@MIL, @CHW)
At home, Milone has posted a 2.43 ERA in five starts. Away from O.co Coliseum, his feats have been at the other side of the spectrum, owning a 5.55 ERA and 1.46 WHIP in six tries. With two roads starts on his docket, Milone would appear to be a slam-dunk benching, right? Not necessarily, as the White Sox are second-last in runs scored and the Brewers would hardly qualify as formidable. Furthermore, his impressive 3.9 strikeout-to-walk ratio gives hope that Milone is close to breaking through to the upper echelon pitching ranks. Though he'll be in unfriendly territory, Milone is worth the gamble in deeper formats.
Tim Lincecum (TOR, @ARI)
Justin Grimm (@BOS, @TOR)
Eric Stults (@LAD, @COL)
AJ Griffin (@MIL, @CHW)
David Phelps (CLE, @SEA)
Kyle Lohse (OAK, PHI)
Ted Lilly (SD, ATL)
Justin Masterson (@NYY, @DET)
Chris Tillman (HOU, @TB)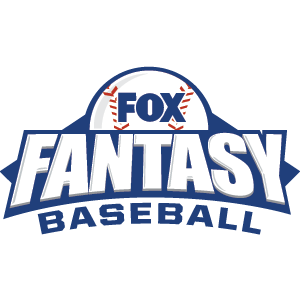 FOX Fantasy Baseball
Join or Create a Free League
Play Now!