Cahill, Chen cautionary tales
Start 'Em
Jon Niese (PHI, CHC)
R.A. Dickey and Johan Santana may be stealing the Big Apple spotlight, yet Niese has presented quite the spectacle of his own as of late, finishing June with a 1.89 ERA on the month in five outings. In fact, subtract a beating at the hands of the Blue Jays in mid-May, and Niese suddenly sports a sub-3.00 ERA on the season. The Phillies have amped up their offense with the return of Chase Utley, but the Cubs, even with the promotion of prodigy Anthony Rizzo, remain in baseball's basement for team runs, with only San Diego scoring fewer times than the North Siders. Facing both these opponents at home should facilitate further success for Niese this week.
Ubaldo Jimenez (LAA, TB)
Jimenez's 4.69 ERA and 1.54 WHIP certainly don't suggest implementation against two of the better offensive squads on the Junior Circuit. Yet the former All-Star has been formidable in his last five starts, surrendering one run or less in three of the five outings, equating to a 2.78 ERA and 1.11 WHIP in June. More importantly, Jimenez has upped his punch-out production after struggling in the strikeout forum in the first two months of the season. His concession of free passes (career-high 5.40 BB/9) is troubling, but in AL-only and deeper leagues, Jimenez has thrust himself back in regular rotation use.
Jair Jurrjens (CHC, @PHI)
Now there's the Jair Jurrjens from the first half of 2011. After an atrocious April (9.37 ERA, 2.45 WHIP, .411 batting average in four starts) that led to a demotion to the minors, the Atlanta hurler has made the most of his second chance with the big-league ball club, allowing three runs in two appearances (13 1/3 innings of work) since his return. Like Niese, Jurrjens takes on Philly and Chicago this week. While pitching in the City of Brotherly Love won't be the easiest of endeavors, the Atlanta offense, currently fourth in the National League in runs, should provide enough run support to make Jurrjens a multiple-win candidate.
Other Start 'Ems
Tommy Hanson (CHC, @PHI)
Chris Sale (TEX, TOR)
Johnny Cueto (@LAD, @SD)
Jered Weaver (@CLE, BAL)
Zack Greinke (MIA, @HOU)
James McDonald (HOU, SF)
Felix Hernandez (BAL, @OAK)
Kyle Lohse (COL, MIA)
Jason Hammel (@SEA, @LAA)
Jon Lester (@OAK, NYY)
A.J. Burnett (HOU, SF)
Chris Capuano (CIN, @ARI)
Matt Moore (NYY, @CLE)
Roy Oswalt (@CHW, MIN)
Jarrod Parker (BOS, SEA)
Vance Worley (@NYM, ATL)
Sit 'Em
Daisuke Matsuzaka (@OAK, NYY)
Dice-K hasn't been awful in his comeback with the Sox; alas, he hasn't been that great, either, with a 4.91 ERA in four starts. Matsuzaka does flaunt a respectable 1.14 WHIP, although his .274 BABIP somewhat negates that encouraging indicator. Confronting the Bronx Bombers is always cause of concern for fantasy owners, but the A's, despite ranking last in the American League in runs on the season, have suddenly become a somewhat intimidating opponent, as Oakland ranked sixth in the league in crossing the plate in June. The bombardment of the Boston batters makes Matsuzaka a contender for victories, but your team's ERA and WHIP totals will be casualties.
Jeff Samardzija (@ATL, @NYM)
Few were happier to see the calendar turn than the Shark, who was battered to the tune of a 10.41 ERA in June. His .327 BABIP, 3.68 FIP, 3.64 xFIP and 66.1 left-on-base percentage state better days are on the horizon for the Chicago starter; regrettably, the Braves and Mets don't present the most profitable of platforms for Samardzija to get back on track. Too much risk involved to endorse Samardzija this week.
Dan Haren (@CLE, BAL)
Haren proprietors have brushed off the pitcher's sub-par performance as a rough patch (7.94 ERA, .347 batting average), though perhaps these struggles are more than a blip on the radar, signified by a career-high 1.36 HR/9 mark and an elevated 2.08 walk rate (versus a 1.25 figure in 2011). Cleveland and Baltimore are right in the middle of the pack in AL offense, but wait until Haren posts a couple of solid starts before employing him into your fantasy roster.
Other Sit 'Ems
Chris Volstad (@ATL, @NYM)
Josh Outman (@STL, @WAS)
Jeff Francis (@STL, @WAS)
Christian Friedrich (@STL, @WAS)
Brett Cecil (KC, @CHW)
Jordan Lyles (@PIT, MIN)
Joe Kelly (COL, MIA)
Chad Billingsley (CIN, @ARI)
Marco Estrada (MIA, @HOU)
Liam Hendriks (@DET, @TEX)
Nick Blackburn (@DET, @TEX)
Freddy Garcia (@TB, @BOS)
Use Caution
Trevor Cahill (SD, LA)
It's only the midpoint of the season, but Cahill's hat is in the ring for the coveted Coco Crisp "Most Add/Drops in a Fantasy Season" award, as the Arizona arm has taken the rotisserie world on a roller coaster ride in the first half. With an 8.18 ERA in his last two games, Cahill should be back on the waiver wire, and dates with the putrid Padres and decimated Dodgers (I mean, Jerry Hairston Jr. is batting third for heaven's sake) is making the 24-year-old appear awfully enticing. I'd go ahead and take a gamble on Cahill; just be aware that you're playing with fire.
Wei-Yin Chen (@SEA, @LAA)
Chen has been quietly effective for the upstart Orioles, brandishing a 7-4 record with a 3.73 ERA and 1.32 WHIP in his rookie campaign. Chen's ERA is a half a run higher on the road, unsettling as both of this week's starts come away from Camden Yards. But while the Angels have started to do work with the wood, the Mariners continue to dwell in the offensive cellar. The sabermetrics denote stormy weather down the line (.282 BABIP, 4.27 FIP, 4.57 xFIP), yet the upcoming forecast is manageable enough to apply Chen in your rotation this week.
Tim Lincecum (@WAS, @PIT)
That audible exhale you heard last Wednesday was the collective sigh of relief from all who invested in the Freak, as the two-time Cy Young winner finally turned in a gem, going seven shutout innings against the Dodgers. Matchups against the Nationals (11th in NL runs) and Pirates (13th) have owners salivating at the prospect of similar mound magnificence, a theory corroborated by his .319 BABIP, 3.61 FIP and 3.70 xFIP. However, let's pump the breaks before we pronounce Lincecum returning to full form, as he did possess a 6.75 ERA in his previous four outings.
Other Cautions
Andrew Cashner (@ARI, CIN)
Homer Bailey (@LAD, @SD)
Carlos Zambrano (@MIL, @STL)
Anibal Sanchez (@MIL, @STL)
James Shields (NYY, @CLE)
Ricky Romero (KC, @CHW)
Zach McAllister (LAA, TB)
Doug Fister (MIN, KC)
Max Scherzer (MIN, KC)
Ivan Nova (@TB, @BOS)
Trevor Bauer (SD, LA)
Clayton Richard (@ARI, CIN)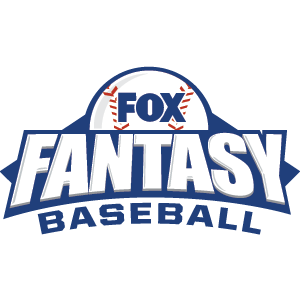 FOX Fantasy Baseball
Join or Create a Free League
Play Now!