Turner, Detwiler lead charge
Start 'Em
Ross Detwiler (@PHI, COL)
Detwiler was adequate in his return from an oblique injury last week, going five innings of three-run ball against the Rockies in his first start in nearly a month. Though his 1.42 WHIP is disconcerting, Detwiler's 3.02 ERA, .333 BABIP and 1.8 BB/9 are enough evidence to give the 27-year-old the go-ahead. The Phils are struggling mightily on offense, and while the Rockies lead the National League in runs, they're 18th in crossing the plate in road games, easing fears of daunting opponents for Detwiler.
Jacob Turner (@ARI, @SF)
You don't want to get too riled up over three appearances, but Turner has made the most of his opportunities with the Marlins, surrendering three runs in 20 innings of work. Granted, his adversaries (the Mets, Phillies and Brewers) won't be confused for the '27 Yankees, yet the ninth overall pick in the 2009 MLB Draft certainly has the pedigree to submit such gems on a regular basis. The Miami offense, or lack thereof, hurts Turner's chances in net-win leagues, and his control (3.2 BB/9) is somewhat an issue. Nevertheless, the Diamondbacks and Giants are not as threatening on the scoreboard as they appear on paper, making Turner an astute play in NL-only or deeper formats.
Matt Cain (SD, MIA)
Ignore the 4.70 ERA, as Cain's 1.15 WHIP is the true barometer of his performance thus far, and has held the opposition to two runs or less in six of his last eight outings. Moreover, a middling Padres lineup and league-worst Marlins offense gives Cain the perfect platform for attainment this week. If any Cain owners are looking to deal the Giants ace, now is the time to pull the trigger.
Yu Darvish (OAK, @STL)
Shelby Miller (CHC, TEX)
Adam Wainwright (CHC, TEX)
Francisco Liriano (@CIN, @LAA)
Matt Harvey (@ATL, @PHI)
Dan Straily (@TEX, @SEA)
Jarrod Parker (@TEX,@SEA)
James Shields (@CLE, CHW)
Max Scherzer (BAL, BOS)
Justin Verlander (BAL, BOS)
Travis Wood (@STL, HOU)
Jeff Samardzija (@STL, HOU)
Mike Leake (PIT, @ARI)
Mat Latos (PIT, @ARI)
Patrick Corbin (MIA, CIN)
Hyun-Jin Ryu (@NYY, @SD)
Sit 'Em
Tim Hudson (NYM, @MIL)
It's a shame that either Julio Teheran or Kris Medlen will be sent to the bullpen once Brandon Beachy returns rather than Hudson, who's been far and away the worst component of an otherwise solid Atlanta rotation. I know matchups with the Mets and Brew Crew are enticing, and Hudson's 1.15 WHIP gives hope that he hasn't been as bad as advertised, but the game logs tell a different tale, as the Braves have lost five of his last seven starts. Even in NL-only leagues, Hudson is an unnecessary gamble.
Jorge De La Rosa (@TOR, @WAS)
Flaunting a 3.10 ERA through his first 12 starts, Del La Rosa has come back to Earth in his last two ventures, allowing 15 hits, three walks and seven runs in 10 1/3 innings. A date with the underachieving Nationals would seem to give De La Rosa a chance to right the ship; alas, this benefit is quickly negated by a meeting with the Blue Jays, one of the hottest teams at the plate in the past six weeks. Throw in a mediocre 1.9 K/BB ratio and his proprietors aren't missing much by putting De La Rosa on the bench.
Aaron Harang (@LAA, OAK)
The Seattle starter has become a trendy pick-up thanks to a recent string of fortune, yielding one earned run or less in three of his last four appearances (or, if you need extension, two runs or less in five of his past seven). Additionally, Harang is racking up the punch-outs, owning an 8.6 K/9 rate with good command (1.5 BB). Unfortunately, an itinerary that includes divisional foes Oakland and Anaheim provides an ominous forecast. He may turn in one good display, but chances of going 2-for-2 are not in his favor.
Jason Vargas (SEA, PIT)
Joe Blanton (SEA, PIT)
Jake Arrieta (@DET, @TOR)
Felix Doubront (TB, @DET)
Carlos Carrasco (KC, MIN)
Jeff Francis (@TOR, @WAS)
Jordan Lyles (MIL, @CHC)
Nathan Eovaldi (ARI, @SF)
Alfredo Figaro (@HOU, ATL)
Mike Pelfrey (CHW, @CLE)
John Lannan (WAS, NYM)
Edinson Volquez (@SF, LAD)
Jeremy Bonderman (@LAA, OAK)
Use Caution
Josh Johnson (COL, BAL)
Since returning from the DL, Johnson has lived up to his historical hype, going 12 innings of four-run duty with 10 strikeouts. And as previously mentioned, the Toronto offense has been swinging some lumber as of late, endorsing Johnson as a win candidate with a quality start. However, Colorado and Baltimore are two of the top-four offenses in the majors, making Johnson implementation a bit of a precarious matter. He should notch at least one victory, but beware of damage to your ERA and WHIP totals in the process.
Paul Maholm (NYM, @MIL)
Last four starts haven't been too kind to Maholm, brandishing a 4.32 ERA and .327 OBP in the process. Yet when Maholm is on, few are better, with the crafty lefty keeping his challengers to two runs or less in nine of 14 games. As alluded to with Hudson, facing New York and Milwaukee should help with Maholm's seasonal output. Unlike Hudson though, Maholm's success rate is significantly higher. By no means is he a must-start, but Maholm will help more than hurt your stats this week.
Bud Norris (CHW, @CHC)
The White Sox rank last on the Junior Circuit in runs scored, and the Cubs aren't faring much better in the National League. With a 2.18 ERA in his last five starts, Norris would seem to be a slam-dunk start. A 4.41 xFIP prevents this from being the case, and while he's made strides in cutting down his free passes, allowing over three walks per nine innings can wreak havoc on a team's ERA and WHIP categories. Worse, Norris' strikeouts are down significantly from his usual harvest. I would give him the nod, just be cognizant that a fireworks show by the Sox or Cubbies isn't out of the question.
Barry Zito (SD, MIA)
Chris Archer (@BOS, @NYY)
Nick Tepesch (OAK, @STL)
Dan Haren (@PHI, COL)
Dillon Gee (@ATL, @PHI)
Jose Quintana (@HOU, @KC)
Dylan Axelrod (@MIN, @KC)
Charlie Morton (@CIN, @LAA)
Andrew Cashner (@SF, LAD)
Phil Hughes (LAD, TB)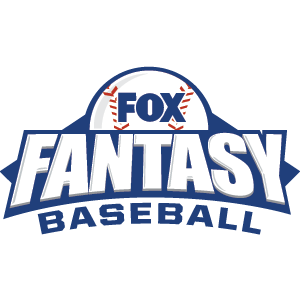 FOX Fantasy Baseball
Join or Create a Free League
Play Now!