Cueto, Weaver risky starts in Week 1
Start 'Em
Jon Niese (SD, MIA)
Niese quietly assembled a sound 2012 campaign in his third full season in the Bigs, with a 3.40 ERA and 1.17 WHIP in over 190 innings. Don't be concerned with his 3.74 ERA at home, as Niese's 1.12 WHIP illustrates the 26-year-old was better than believed in Flushing Meadows. Though Niese's .272 BABIP gives pause on his ability to replicate last year's figures, the lineups of the Marlins and Padres will provide a platform for the Mets ace to shine on opening week.
Jarrod Parker (SEA, at HOU)
After posting a 2.61 ERA and 1.18 WHIP in 15 home starts last season, Parker is a must-start in every O.co Coliseum outing this year. And though he struggled on the road (4.54 ERA, 1.37 WHIP in 14 away games), the Astros are not the most daunting of opponents. Look for this highly-touted prospect to avoid the dreaded sophomore slump in delivering a strong second season for the A's.
Chris Sale (KC, SEA)
For a guy who finished with 17 wins, a 3.05 ERA and an average of nine strikeouts per game, the confidence level in Sale, or lack thereof, is astonishing. Granted, his 80.0 left-on-base percentage illustrates regression is possible, yet there's nothing fluky regarding his .294 BABIP or 3.27 FIP. If anything, for an arm with such a high K ratio, his sabermetrics state Sale may have been the victim of fielding apathy last summer. Recently turning 24, the future is bright for the Windy City lefty, and should dominate the middling bats of Kansas City and Seattle in his 2013 start.
R.A. Dickey (CLE, BOS)
Stephen Strasburg (MIA, CIN)
Adam Wainwright (at ARI, at SF)
David Price (BAL, CLE)
Matt Cain (at LAD, STL)
Felix Hernandez (at OAK, at CHW)
Clayton Kershaw (SF, PIT)
C.C. Sabathia (BOS, at DET)
Yovani Gallardo (COL, ARI)
Yu Darvish (at HOU, LAA)
Cole Hamels (at ATL, KC)
Justin Verlander (at MIN, NYY)
Brett Anderson (SEA, at HOU)
Sit 'Em
Justin Masterson (at TOR, at TB)
Due to his standing as prominent up-and-comer with the Red Sox once upon a time, there's been a "possible breakout" sentiment attached to Masterson for the past three or so seasons. Unfortunately, with a 4.17 ERA and 1.39 WHIP in 820 major-league innings, Masterson is what he is at this juncture of his career. If he can curb his control problems (3.84 BB/9 in 2012), perhaps Masterson can take a leap, yet facing tough competition in Toronto and Tampa Bay won't help his cause this week.
Hiroki Kuroda (BOS, at DET)
Even with a weakened lineup, the Yankees offense should provide ample support to make Kuroda a contributor in the win column. However, at age 38, one wonders how much gas is left in Kuroda's tank. While we aren't ready to declare him finished, counting on last year's production (3.32 ERA, 1.17 WHIP) in nearly 220 innings seems unreasonable. Facing two of the tougher orders in the American League won't offer the auspicious beginning owners were hoping for, as such a schedule should put Kuroda on your bench.
Lucas Harrell (TEX, OAK)
Jhoulys Chacin (at MIL, SD)
Kevin Slowey (at WAS, at NYM)
Hyun-Jin Ryu (SF, PIT)
Vance Worley (DET, at BAL)
Ricky Nolasco (at WAS, at NYM)
Jeff Samardzija (at PIT, at ATL)
Use Caution
Johnny Cueto (LAA, WAS)
Not often we advise sitting a Cy Young candidate, and certainly won't fault implementation of Cueto on your opening roster. Alas, given the Reds are taking on the Angels and Nationals, favorites to represent each of their respective leagues in the Fall Classic, Cueto's stat line might not be a pretty sight this time next week.
If managers are looking for a silver lining, the cold Ohio spring should temper Great American Ball Park's wrath. Alas, opposing Mike Trout, Bryce Harper, Albert Pujols, Josh Hamilton and Ryan Zimmerman in one week might be too challenging of an obstacle to overcome for Cueto.
Jered Weaver (at CIN, at TEX)
As mentioned in a few preseason pieces, firmly believe Weaver is in for a precipitous drop in output this summer. Maintaining a .241 BABIP will be nearly impossible, and his ERA-FIP difference of almost a run shows Weaver was more lucky than good last year. The Rangers aren't the offensive juggernaut that they have been in the past three years, but in Arlington, the Rangers should not be taken lightly. Moreover, the Reds are more than capable of lighting up the scoreboard, making Weaver a gamble.
Jon Lester (at NYY, at TOR)
Totally buying into the revitalization of Lester in 2013. Don't misconstrue this endorsement as a go-ahead to start him this week, however, as the new-look Jays will be imposing at the plate. As for the Yankees, though the lineup has been neutered by injury and age, going into the Bronx is no cake walk. Only start in AL-only leagues or deeper formats.
Tim Hudson (PHI, CHC)
Jason Hammel (at TB, MIN)
Ian Kennedy (STL, at MIL)
Trevor Cahill (STL, at MIL)
James Shields (at CHW, at PHI)
A.J. Burnett (CHC, at LAD)
Edinson Volquez (at NYM, at COL)
Hisashi Iwakuma (at OAK, at CHW)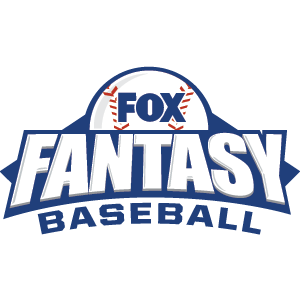 FOX Fantasy Baseball
Join or Create a Free League
Play Now!