Double starters for week of July 4
Aside from Philadelphia and Pittsburgh, all teams have seven games on their slate this week, meaning a multitude of pitchers will be taking the mound twice. To make the most out of your lineup selections for locked leagues, here is a breakdown of who to start and sit for the week.
Start 'Em
Mark Buehrle (vs. KC, vs.. MIN)
At first glance, Buehrle's 3.65 ERA and 1.31 WHIP are nothing extraordinary. However, the four-time All-Star is sporting a 2.33 ERA in his last three starts and has surrendered three runs or less in 11 straight starts. With two favorable matchups against an average Kansas City offense and a lifeless Minnesota lineup, Buehrle is a no-brainer this week.
Matt Harrison (vs. BAL, vs. OAK)
Don't let a horrendous outing in Houston on June 30 deter your decision of inserting Harrison into your lineup. Before yielding five runs to the Astros, Harrison held opponents to six runs in his previous six starts (37.2 innings). Both Baltimore and Oakland rank in the bottom third of runs scored in the American League, serving as advantageous adversaries for Harrison.
Wandy Rodriguez (at PIT, at FLA)
Rodriguez has two of the worst offenses in the league on his plate in Pittsburgh and Florida this week, with the added bonus of playing in pitcher-friendly parks (Sun Life Stadium and PNC Park). Rodriguez has submitted performances of two runs or less in seven of his past 10 starts and has a 2.97 ERA on the season.
Other Start 'Ems
Tommy Hanson (vs. COL, at PHI)
Jon Lester (vs. TOR, vs. BAL)
Johnny Cueto (at STL, at MIL)
Jhoulys Chacin (at ATL, at WAS)
Justin Verlander (at LAA, at KC)
Dan Haren (vs. DET, vs. SEA)
Shaun Marcum (vs. ARI, vs. CIN)
Scott Baker (vs. TB, at CHW)
CC Sabathia (at CLE, vs. TB)
Trevor Cahill (vs. SEA, at TEX)
Paul Maholm (vs. HOU, vs. CHC)
Tim Stauffer (at SF, at LAD)
Tim Lincecum (vs. SD, vs. NYM)
Matt Cain (vs. SD, vs. NYM)
Michael Pineda (at OAK, at LAA)
Felix Hernandez (at OAK, at LAA)
Jaime Garcia (vs. CIN, vs. ARI)
David Price (at MIN, at NYY)
James Shields (at MIN, at NYY)
Jordan Zimmermann (vs. CHC, vs. COL)
Sit 'Em
Edinson Volquez (at STL, at MIL)
The Cincinnati ace performed well in his last outing, conceding three runs in 6.1 innings of work against Tampa Bay. However, Volquez is still having control issues, correlating to a high WHIP (1.63) and prohibiting him from going deep into ballgames. Contests against division rivals St. Louis and Milwaukee don't forebode success for Volquez this week.
Brandon Morrow (at BOS, at CLE)
Morrow has been lights-out as of late, relinquishing four runs in his last 20.2 innings. Yet Morrow's last three games have come against teams from the Senior Circuit who were unacquainted with the right-hander. With familiar foes in Boston and Cleveland this week, don't expect Morrow to submit another gem. His high strikeout totals might be enticing, but his rising ERA should serve as a repellent.
Randy Wolf (vs. ARI, vs. CIN)
Wolf has gone under the radar for the first half of the season, posting a 3.33 ERA with a modest 1.26 WHIP in 17 starts. While Wolf is usually a safe bet, two of the higher-scoring National League squads visit the Brew Crew this week in Arizona and Cincinnati.
Other Sit 'Ems
Zach Duke (at MIL, at STL)
Chris Jakubauskas (at TEX, at BOS)
John Lackey (vs. TOR, vs. BAL)
Casey Coleman (at WAS, at PIT)
Ramon Ortiz (at WAS, at PIT)
Brett Myers (at PIT, at FLA)
Jeff Francis (at CHW, DET)
Felipe Paulino (at CHW, DET)
Rubby De La Rosa (vs. NYM, vs. SD)
Brian Duensing (vs. TB, at CHW)
Mike Pelfrey (at LAD, at SF)
Clayton Richard (at SF, at LAD)
Brett Cecil (at BOS, at CLE)
Chris Volstad (vs. PHI, vs. HOU)
Use Caution
Carlos Carrasco (vs. NYY, vs. TOR)
Cleveland's Carrasco dominated June, going 4-2 with a 1.90 ERA and 0.87 WHIP. But Carrasco faces the vaunted Yankee offense and a secretly-potent Toronto lineup this week. Utilize Carrasco in AL-only or deeper formats.
Ubaldo Jimenez (at ATL, at WAS)
Jimenez has seemingly snapped out of his funk, holding opponents to three runs or less in eight of his past nine starts, lowering his ERA from 6.67 to 4.35 in the process. Atlanta and Washington aren't the most formidable of offense resistances, theoretically increasing Jimenez's value this week. However, it is worth noting that July was not so kind to Jimenez in 2010, as the Rockie right-hander owned a 6.04 ERA during the month.
Jake Peavy (vs. KC, vs. MIN)
Peavy's WHIP (1.08) certainly doesn't warrant his 4.47 ERA. Yet Peavy has been inconsistent in his abbreviated season, allowing four or more runs in three of his seven starts. The Royals and Twins should provide Peavy the platform to bounce back, but the 2007 NL Cy Young winner is far from a sure thing.
Other Risky Starters
Ricky Nolasco (vs. PHI, vs. HOU)
Daniel Hudson (at MIL, at STL)
Derek Lowe (vs. COL, at PHI)
Josh Tomlin (vs. NYY, vs. TOR)
Joel Pineiro (vs. DET, vs. SEA)
Ted Lilly (vs. NYM, vs. SD)
Chris Capuano (at LAD, at SF)
AJ Burnett (at CLE, vs. TB)
Brandon McCarthy (vs. SEA, at TEX)
Chris Carpenter (vs. CIN, vs. ARI)
Colby Lewis (vs. BAL, vs. OAK)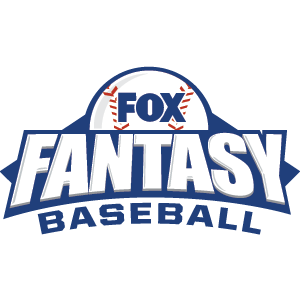 FOX Fantasy Baseball
Join or Create a Free League
Play Now!