Cobb, Shields must-starts in fantasy
Start 'Em
James Shields (TB, CHW)
I still think, 10 years from now, we'll view the Shields-for-Wil-Myers swap as a Tampa heist, though the early returns from Big Game James (3.09 ERA, 1.09 WHIP in five starts) are at least holding off Jeff-Bagwell-for-Larry-Anderson comparisons. Part of the early triumph has been his ability to limit the long ball, as Shields, historically susceptible to the homer (1.1 HR/9), has surrendered only two jacks through 35 innings of work. Though the Rays and Indians own enough muscle to challenge the fences, both squads enter this week near the bottom in runs scored in the American League, giving Shields an opportunity to continue his spring success.
Garrett Richards (@OAK, BAL)
This might not appear to be the most opportune of platforms, as Oakland and Baltimore have been two of the better offenses on the Senior Circuit thus far, yet Richards, owned in just 6.8 percent of FOXSports.com fantasy baseball leagues, could prove an astute play. The 3.65 ERA won't light your fire, but Richards' 0.93 WHIP in 24 2/3 innings should raise an eyebrow, as the 24-year-old has held opponents to a .193 batting average. His strikeouts have dropped in his move from the bullpen to the starting rotation, and his .206 BABIP states the WHIP is in for a bump at some point. Continuing to flaunt a 55.1 ground-ball percentage will go a long way in maintaining this fortune.
Alex Cobb (@KC, @COL)
Hard to argue with Cobb's performance, posting a dazzling 1.82 ERA and 1.05 WHIP in four starts this season. Moreover, he's attained these exploits against some of the better lineups in the league in the Red Sox, Yankees and A's, alleviating some of the concern about heading into Coors Field to take on the Rockies. His 81.7 left-on-base percentage will regress, and Cobb will never be one to rack up strikeouts (career 6.7 K/9 mark). Nevertheless, attainable in nearly 28 percent of FOXSports.com formats, Cobb's contributions to the ERA, WHIP and win columns are too good to pass up.
Stephen Strasburg (@ATL, @PIT)
Gio Gonzalez (@ATL, @PIT)
Yu Darvish (CHW, BOS)
Adam Wainwright (CIN, @MIL)
Andy Pettitte (HOU, OAK)
Matt Harvey (@MIA, @ATL)
Yovani Gallardo (PIT, STL)
Max Scherzer (MIN, @HOU)
Justin Verlander (MIN, @HOU)
Mat Latos (@STL, @CHC)
Jeff Samardzija (SD, CIN)
Sit 'Em
Wandy Rodriguez (@MIL, WAS)
The former Astro is off to a hot start in the Steel City, going 2-0 in four starts with a 1.66 ERA and 0.79 WHIP. As we know, numbers can be deceiving, as Rodriguez has worked 13 2/3 scoreless innings in Pittsburgh versus eight innings of four-run ball on the road. Milwaukee has been middling at the plate, but a trek outside the friendly confines of PNC Park puts a dent into Rodriguez's worth. Furthermore, welcoming the Nationals to town negates most of his home-field advantage. Only start in NL-only leagues.
Clayton Richard (@CHC, ARI)
Edinson Volquez (@CHC, ARI)
Joe Saunders (BAL, @TOR)
Mike Pelfrey (@DET, @CLE)
Ubaldo Jimenez (@KC, @MIN)
Lucas Harrell (@NYY, DET)
Phil Humber (@NYY, DET)
Use Caution
Jon Lester (@TOR, @TEX)
Lester was targeted as one of our entities to have a bounce-back campaign in 2013. So far, so good, evidenced by Lester's four wins, a 2.27 ERA and 1.11 WHIP. Also encouraging has been Lester's hike in strikeouts after a three-year decline, back up to a respectable eight punch-outs per nine innings. I am a bit hesitant on this week's slate, as even with a weaker lineup than in recent memory, the Rangers remain a formidable challenger at home. Additionally, though they have struggled out of the gate, I feel like the Blue Jays are a sleeping giant with the lumber. In leagues of 10 teams or fewer, be cautious in Lester implementation.
Roy Halladay (@CLE, MIA)
The Doctor is IN! After a troublesome spring training and yielding 12 runs in his first two outings, the sun appeared to be setting on the venerable Halladay. This obituary may have been premature, as the two-time Cy Young winner has been lights-out in his last three appearances, allowing just four runs and eight hits in 21 innings with 16 strikeouts in this span. Declining velocity remains a concern, and turning 36 in May, there's not much gas left in his tank. Luckily, the Indians and Marlins won't be confused as the '27 Yankees anytime soon, making Halladay's gamble worth the roll.
Matt Cain (@ARI, LAD)
Forget about the 6.59 ERA, as most of the damage derives from two bad outings against the Cardinals (nine runs in 3 2/3 innings) and Brewers (seven runs in six innings). In 12 innings versus the Diamondbacks and Dodgers this season, the San Francisco ace has held his divisional foes to three earned runs, adding 14 strikeouts in the process. As both Arizona and Los Angeles are laboring with the lumber, look for Cain to start lowering his robust pitching line.
Tommy Hanson (@OAK, BAL)
Ian Kennedy (SF, @SD)
Zach Britton (@SEA, @LAA)
Jason Hammel (@SEA, @LAA)
Jose Quintana (@TEX, @KC)
Edwin Jackson (SD, CIN)
Ted Lilly (COL, @SF)
Jose Fernandez (NYM, @PHI)
Kevin Slowey (NYM, @PHI)
Marco Estrada (PIT, STL)
Jaime Garcia (CIN, @MIL)
Wade Davis (CLE, CHW)
Brandon Morrow (BOS, SEA)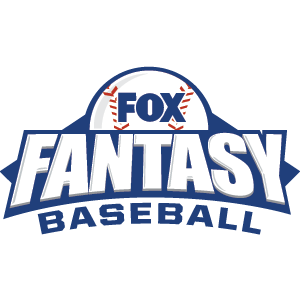 FOX Fantasy Baseball
Join or Create a Free League
Play Now!