Nova, Harrison risky starts
Start 'Em
Doug Fister (@SEA, @OAK)
Making his first start since suffering a side strain on April 7, Fister could not ask for a better transitional slate. Not only are Oakland and Seattle near the bottom in runs per game and batting average in the American League, but Safeco Park and O.co Coliseum are two of the more pitcher-friendly premises in the majors. The latter is especially true in Fister's case, as the 28-year-old posted a 3.00 ERA and 1.19 WHIP in 78 innings in Seattle last year as a member of the Mariners, with a 1.98 ERA and 0.80 WHIP in two outings in Oakland.
Ted Lilly (SF, COL)
Thanks to Matt Kemp's sizzling start and the euphoria surrounding the sale of the team, Lilly's performance this spring (1.38 ERA, 0.85 WHIP in 26 innings) has went under the radar. This week's matchups will provide a platform for Lilly to continue this dominance, as San Francisco's offense, which was middling at best with Pablo Sandoval, is far less formidable without the services of Kung Fu Panda. And while the Rockies rank third in runs on the Senior Circuit, they've been putrid on the road, averaging just 3.2 runs per game and a .211/.268/.352 line away from Coors Field (compared to 6.5 runs and .282/.357/.490 at home).
Carlos Zambrano (@HOU, NYM)
Speaking of getting lost in the shuffle, how about Z's revival in Miami? After surrendering four runs in six innings to Cincinnati on April 8, Zambrano has been money, rocking a 1.73 ERA with 17 strikeouts in his last 26 innings of work. Better yet, he's appeared to get a handle on his shaky control, allowing just five free passes in his past three appearances (compared to eight walks in his first two starts). His .244 BABIP and 4.05 FIP suggest regression is on the horizon, but ride a hot Zambrano while you can.
Other Start 'Ems
Joe Saunders (STL, SF)
Tommy Hanson (@CHC, @STL)
Justin Verlander (@SEA, @OAK)
Wandy Rodriguez (MIA, @PIT)
Jered Weaver (@MIN, @TEX)
Brandon McCarthy (TOR, DET)
Roy Halladay (NYM, SD)
James Shields (@NYY, @BAL)
Barry Zito (@LAD, @ARI)
Lance Lynn (@ARI, ATL)
Ricky Romero (@OAK, @MIN)
Edwin Jackson (@PIT, @CIN)
Sit 'Em
Yovani Gallardo (CIN, CHC)
The Brew Crew defenders would vouch that two rough outings against the Cardinals – six earned runs in 3.2 innings on April 6, eight runs in two innings on April 27 – have jaded Gallardo's ERA. While there is certainly merit to this claim – the Milwaukee hurler has granted just seven runs in his other 27 innings on the season, and his .360 BABIP indicates Gallardo has been a victim of bad luck – his control has been erratic enough to validate his benching against divisional foes Cincinnati and Chicago this week.
Matt Harrison (@BAL, LAA)
Which Harrison should owners expect: the one that conceded four runs in his first three starts of the season, or the one that has doubled as a pitching machine in his last two performances on the mound (14 earned runs in 8.1 innings)? Facing an upstart Baltimore squad and a possible sleeping giant in the Angels, I'm opting for the train wreck. The Texas offense will always make Harrison an intriguing option for the prospect of wins, but your team's ERA and WHIP could be in for a bruising.
Francisco Liriano (LAA, TOR)
Liriano has given up at least four runs in every start this season, and is flaunting (is that the word I'm looking for?) a ballooned WHIP of 2.22. And yet he's still started by a solid chunk of managers in FOXSports.com Fantasy Baseball leagues. I know he's been somewhat successful in the past, but unless he finds Doc Brown and a DeLorean, his days of dominance are long gone.
Other Sit 'Ems
Brian Matusz (TEX, TB)
Felix Doubront (@KC, CLE)
Josh Tomlin (CHW, @BOS)
Justin Masterson (CHW, @BOS)
Drew Pomeranz (@SD, @LA)
Jonathan Sanchez (BOS, @CHW)
Scott Diamond (LAA, TOR)
Use Caution
Jonathon Niese (@PHI, @MIA)
Before relinquishing five earned runs in just three innings against Houston, Niese was boasting a commendable ERA of 2.81. Alas, it appears Niese has been the beneficiary of providence, as his .250 BABIP is miles away from his previous marks of .324 in 2010 and .333 last season. Philadelphia and Miami are less than daunting offenses, so understandable if you want to employ Niese. Just be aware that further damage to his ERA and WHIP is in his future, and two divisional opponents would seem like a perfect avenue for this havoc.
Ivan Nova (TB, SEA)
Nova was one of the surprises in baseball in 2011, racking up 16 wins in his rookie campaign with a 3.70 ERA and 1.33 WHIP. His .283 BABIP implied a slight retreat was possible, but nothing apocalyptic was anticipated. But while he owns a 3-1 record on the young season, not much has went right for Nova, who enters the week with an inflated ERA of 5.58. Undoubtedly, Nova's .398 BABIP, third highest in the majors, illustrates that the Yankee pitcher has been a casualty of hard luck, and it certainly helps that Seattle is coming to town. However, with the Rays on tap as well, this week might not spur Nova back to respectability.
A.J. Burnett (WAS, HOU)
Burnett was extremely effective in his first two starts for Pittsburgh (13 innings, nine hits, two earned runs, 15 strikeouts) before getting blown up by the Cardinals on May 2 (2.2 innings, 12 hits, 12 earned runs). Part of me wants to assure Burnett proprietors that the St. Louis massacre was an aberration, and that the 35-year-old has actually displayed firm command and strong velocity thus far in 2012. That said…12 earned runs in his last outing!
Other Cautions
Jake Arrieta (TEX, TB)
Daniel Bard (@KC, CLE)
Jeff Samardzija (ATL, @MIL)
Philip Humber (@CLE, KC)
Bronson Arroyo (@MIL, WAS)
Edinson Volquez (COL, @PHI)
Blake Beavan (DET, @NYY)
Neftali Feliz (@BAL, LAA)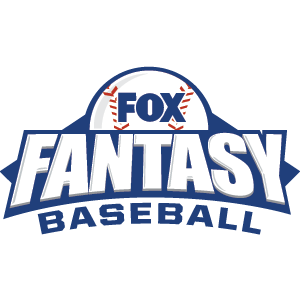 FOX Fantasy Baseball
Join or Create a Free League
Play Now!