Keppinger losing grip on starting spot
We're getting into the heart of May, the time of year when players who stumbled of the gate may have already lost their jobs. Also, we have some players who have been out for a while on the brink of returning, and a litany of injuries taking tolls on some teams' depth charts.
This week, we're going theme-less in an effort to capture the most relevant, timely playing time situations for fantasy owners.
Yankees SS
Starter: Jayson Nix
Next: Alberto Gonzalez
Injured: Eduardo Nunez, Derek Jeter
The Yankees were already without Derek Jeter through the All-Star break, and now they are without Eduardo Nunez for a few weeks with a rib cage injury. Enter Jayson Nix as the only man on the 25-man roster the Yankees would probably feel comfortable employing on an everyday basis. Alberto Gonzalez also has experience at the position, but his bat seemingly has less excitement than Nix's. Fantasy owners should note Nix has also started at third and second this season, and his extra-position eligibility could give him a boost over similar shortstops while he receives consistent playing time.
Yankees DH
Starter: Travis Hafner
Next: Ben Francisco, Brennan Boesch
Injured: Alex Rodriguez
Travis Hafner may be without an extra-base hit in May, but his .921 OPS is his best since his Pronk-ish peak of 2004-2006. He has been such a pleasant surprise that manager Joe Girardi has begun employing him against left-handed starters, which means he has not sat in a non-NL game since April 27. However, Hafner may be rendered position-less if Alex Rodriguez must DH everyday. Even if first base is open when Rodriguez returns, playing Hafner in the field could threaten his hitherto sterling health record. At the very least, Hafner appears to be both healthy and productive for the first time in years, and he has likely already netted a profit for his fantasy owners.
Giants LF
Starter: Gregor Blanco
Next: Andres Torres, Francisco Peguero
Both Gregor Blanco and Andres Torres are former leadoff men, but the two have combined for only four starts from the leadoff perch this season. Francisco Peguero is a new addition to the neighborhood, and he has started all of four games for the Giants since getting the call May 3. All three guys demonstrate above-average speed (Peguero had 40 steals for High-A San Jose in 2010) and below-average power. Blanco and Torres will likely continue serving as the major players in this role, splitting starts depending on the opposing pitcher's handedness.
Pirates RF
Starter: Travis Snider
In the mix: Garrett Jones, Jose Tabata, Brandon Inge
The Pirates still do not trust Travis Snider against left-handed pitchers. He might be the team's starting left fielder were it not for his 1-for-7 line against southpaws. Instead, Jose Tabata and Brandon Inge fill in for those starts. Snider's role as a starter is definitely encouraging, but he is still without a home run or steal through 85 at-bats. Tabata has swung an improved bat over last season (.760 OPS, two home runs through 67 plate appearances), but he only has one steal attempt on the year.
Reds LF
Starter: Xavier Paul
Next: Derrick Robinson, Donald Lutz
Injured: Chris Heisey, Ryan Ludwick
Donald Lutz may be the first German-developed player in the majors, but he only has three starts and appears to be the second head in the Reds' three-headed monster in left field. Xavier Paul has been the primary presence, with eight starts since Chris Heisey went down with injury in the final days of April. He has a .208 batting average since taking over the majority duties, but he also has a .402 OBP over that stretch and has an admirable 12:11 K:BB in 29 games this season. That good on-base ability may be enough to make sure he stays on the field in some capacity even after Heisey returns. Lutz, on the other hand, will likely head back to the minors when Heisey is healthy.
Marlins 2B
Starter: Derek Dietrich
Next: Nick Green
Injured: Donovan Solano, Chris Valaika
As appears to be the trend in the Marlins' organization, yet another player who started 2012 below Double-A is in the everyday major league lineup. This time, it's Derek Dietrich, who came to the Marlins from the Rays in the offseason Yunel Escobar trade. Dietrich boasts some decent power (22 home runs in 2011), and he had a .505 slugging percentage for Double-A Jacksonville before his recall. His path to regular playing time should be fairly secure in the immediate future with both Donovan Solano (oblique) and Chris Valaika (wrist surgery) placed on the DL in recent weeks. In addition, neither of those guys should be organizational road blocks if Dietrich proves he can hit during his time as a sub.
Rangers LF
Platoon: David Murphy, Jeff Baker
David Murphy began the year as the Rangers' starting left fielder, but a slow start (.176/.227/.297 in April) and a slew of missed days due to injury and illness have left him in a platoon with Jeff Baker. Utility-extraordinaire Baker has made the most of Murphy's frequent absences, with four home runs in 27 at-bats since April 19. However, Murphy got hot against the Astros this weekend, with two home runs over three games, and he has a chance to stay in the lineup with the Rangers set to face several right-handed starters over the next week.
Oakland 1B
In the mix: Daric Barton, Brandon Moss
Next: Nate Freiman
Welcome back, Daric Barton. The A's recalled Barton from Triple-A Sacramento this past week to take Josh Reddick's (wrist) place on the roster, and he has started three of four games since then with Brandon Moss moving to cover a vacant outfield spot. The banged-up Oakland outfield may get Chris Young back from the disabled list this week, which may push Moss back to first and Barton back to the bench (or minors). Nate Freiman was an interesting story previously this season with two early-season home runs, but he has made only eight sporadic starts in the field.
White Sox 3B
Starter: Conor Gillaspie
Next: Jeff Keppinger, Tyler Greene
The White Sox signed Jeff Keppinger over the offseason to be their starting third baseman, and Conor Gillaspie was brought into the fold in a late-February, under-the-radar-trade. But the White Sox could be on the brink of the situation where Gillaspie has a legitimate stake to keeping the team's starting third base job over Keppinger. Keppinger has been the team's primary second baseman for the majority of the season because of Gordon Beckham's (hand) injury, which has opened the door for Gillaspie to become one of the team's more consistent hitters while starting every day at third. He has the second-best OPS+ on the team, and he has slowly moved up to the middle-third of a woeful lineup. Keppinger, on the other hand, has yet to draw a walk through 125 plate appearances. Decision time looms in 10-14 days, when Beckham returns to the infield.
Indians RF
Starter: Ryan Raburn
Next: Drew Stubbs, Nick Swisher
Drew Stubbs started the year as the Indians' starting right fielder, but he is temporarily without a home thanks to Michael Bourn's return from the disabled list and Ryan Raburn's hot start. Stubbs has zero walks, 14 strikeouts in his 15 games since April 27, and he has yet to try to steal a base in the month of May. Raburn, on the other hand, still has a slugging percentage on the right side of .500 even after three hit-less games. Stubbs will probably wedge himself back inhere eventually, but Raburn is the batter to own for now.
Get a FREE RotoWire 10-day trial (no credit card required) at RotoWire.com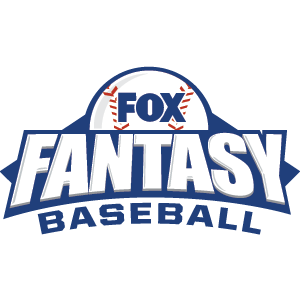 FOX Fantasy Baseball
Join or Create a Free League
Play Now!