Catch him while you can: Analyzing Dee Gordon's hot start in 2014
As other pieces have eluded, it's easy to brush off stats from the early going; hell, it's not even Easter yet. (Although I probably shouldn't write "hell" and "Easter" in the same passage.) Try telling that to Diamondbacks fans, Matt Kemp proprietors or other anxious parties invested in an underwhelming entity. Besides, it's not THAT early: after this weekend, 12 percent of the season is in the books.
I'm not saying that these April performances should be trusted or believed. Conversely, they shouldn't be completely ignored. Thus, as the numbers start racking up on the games barometer, there's a surprising and intriguing name sitting on top of the player rankings, one emitting from middle infield. No, it's not Chase Utley, who is having a sound start in his own right. Jason Kipnis and Ben Zobrist also fall just short of this preeminent standing. Owners of perennial superstars Robinson Cano and Dustin Pedroia know the duo's recent struggles preclude nomination.
The answer, boys and girls, would be one Dee Gordon. Consequently, this is the same Gordon who blazed onto the baseball scene in 2011 with a .304 batting clip, 34 runs and 24 steals in just 56 games only to fall off the radar the past two seasons (.229/.289/.285 slash in 125 major-league contests). So little was the conviction in Gordon's future that the Dodgers bestowed $28 million on Cuban defector Alexander Guerrero, a second baseman who's two years Gordon's elder.
Yet Gordon surprised the organization with a strong spring training, showing up to camp with added muscle to his diminutive frame. (Note: this used to be code for, "Wow, this guy 'roided up!" but we'll give Gordon the benefit of the doubt.) Luckily, this weight did not diminish Gordon's speed, swiping nine bags in the Cactus League. Coupled with Guerrero's defensive struggles and his problems with a pulled side muscle, the starting job at second was bestowed to Gordon.
The offspring of the immortal Tom "Flash" Gordon has made the most of this opportunity, boasting a .400/.457/.525 line with a league-best nine steals. Just as important, Don Mattingly has enough faith in Gordon to implement him in the leadoff spot, prime-time real estate given the formidability of the Dodgers lineup.
However, is Gordon's scorching jump sustainable? He's no Silver Slugger and, call me crazy, I think that .441 BABIP might be due for some regression as summer rolls on. But it's not like Gordon's totally incompetent with the lumber, and his stroke is more compact and level than his previous swing. This refined approach has allowed Gordon to severely reduce his fly-ball rate (30.2 percent in 2013 to 16.7 percent this year) in order to keep the ball on the ground (70 percent), enabling his speed to be of better use.
And what speed it is. With few players offering much on the base paths these days, Gordon's prowess is a gift worth cherishing. Fantasy owners might win their SB category off of Gordon's production alone.
There is a very real circumstance where Gordon finds himself out of a starting job. Then again, the concept of speed might be the most enticing skill in the game.
Keeping this plate technique intact throughout the season will present its own challenges, but, only 25 years old, it's not like Gordon is seasoned enough where old habits may reappear. In truth, the biggest detriment to Gordon will be Guerrero, who is raking in his initial stint in Triple-A Albuquerque. Guerrero still may be a project defensively, but you're not going to keep a possible .300 hitter with power down on the farm for long. There is a scenario that, when Guerrero is brought up, Gordon moves over to short and Hanley Ramirez takes over the reins at hot corner, moves that bump Juan Uribe out of the starting lineup. Additionally, it's not like Han-Ram has the best medical history, averaging just 112 games over the last three seasons.
There is a very real circumstance where Gordon finds himself out of a starting job. Then again, the concept of speed might be the most enticing skill in the game. After all, why do you think Billy Hamilton continues to start despite his battles with the Mendoza Line?
To some, the idea of Gordon maintaining these feats seems unfathomable, and he could easily find himself on the bench by June.
But a tenth of the season is already in the books. And in Gordon's narrative, it's a fascinating start.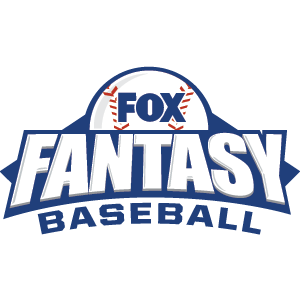 FOX Fantasy Baseball
Join or Create a Free League
Play Now!