Has Houston found a star in Keuchel?
Most casual fans would be hard-pressed to name more than three players for the Astros. Truthfully, most Houston followers would struggle with this task. Yet, in this shadow of anonymity, Dallas Keuchel has quietly inserted himself as one of the rising arms in the American League.
Keuchel, who sounds like the protagonist in a cheesy movie about a rag-tag Texas ball club, dazzled on Tuesday night, keeping the Rangers' lineup at bay with a seven-hit shutout. The performance lowered Keuchel's ERA to a 3.06 mark in eight outings. Subtract his opening contest against the Angles (five innings, eight hits, two walks, four runs), that number drops to a commendable 2.63 figure.
Though the season is a quarter in the books, it's still in an embryonic state that allows Jon Niese to boast a 2.17 ERA, Seth Smith to hit .336 and the Marlins to hold a non-losing record. However, as the following stats illustrate, dismissing Keuchel's feats as a fantasy owner would be a transgression.
In cases of unexpected success, my three go-to metrics are BABIP, FIP and xFIP. And make no mistake, Keuchel falls under this surprising category. He may be just 26 years old, but the lefty entered 2014 with a 5.20 ERA and 1.54 WHIP in 239 major-league innings. Moreover, as a seventh-round pick out of college, Keuchel was not considered a viable prospect, and his displays in higher minor-league settings seemed to second that sentiment.
In a bit of a shock, Keuchel's advanced metrics not only state that his production's legit; they allude to the hurler being better than his stat line. Most notably, a 3.04 FIP and 2.83 xFIP give merit to his ERA, while his .297 BABIP, compared to his low 13.7 line-drive rate, suggests Keuchel has been a victim to his defense and bad luck.
So what's been the catalyst for Keuchel's prosperity? Command. Or rather, attaining command, as Keuchel was notorious for lacking control. It's been this sense of plate jurisdiction that has fueled the flames for a hot start, and why Keuchel's strikeouts are up (8.0 K/9 versus a 6.1 mark from the previous two years) despite his velocity remaining the same. Additionally, the newfound guidance has made drastic cuts in his walk rate, left-on-base percentage and ground-ball allowance:
Keuchel in control
| | | | |
| --- | --- | --- | --- |
| Year | BB/9 | LOB% | GB% |
| 2012 | 4.11 | 67.9 | 52.1 |
| 2013 | 3.05 | 68.1 | 55.8 |
| 2014 | 1.87 | 77.6 | 65.1 |
There are a few caveats to Keuchel's strong showing. The aforementioned 13.7 line-drive percentage, second-best in baseball, is not a sustainable rate. Likewise, taking the mound in Minute Maid Park, ranked fourth in park factor runs, won't facilitate a friendly working environment. Worse, while he's racked up four victories thus far, don't expect the win total to be augmented, as Houston's offense ranks last in crossing the plate on the Junior Circuit.
Nevertheless, Keuchel, owned in just 16.5 percent of FOXSports.com Fantasy Baseball leagues, is not a flash in the pan. He may be an obscure entity at the moment, but his name won't go unrecognized for long.
Joel Beall is a writer for FOXSports.com and WhatIfSports.com. He lives with a Golden Tee machine and a jump shot that's currently broken. Reach Joel on Twitter @JoelMBeall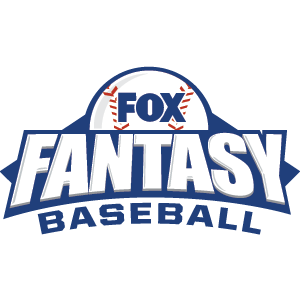 FOX Fantasy Baseball
Join or Create a Free League
Play Now!