Daily Fantasy Baseball Advice for June 30
Welcome to today's daily fantasy post! Remember that you can find our posts on the new DFS home page, as well as the fantasy page. Bookmark those sites now!
Also, please scroll to the bottom of this article to see the latest tweets from Ryan Fowler (@FOXSportsFowler), D.J. Foster (@FOXSportsFoster), Adam Meyer (@FOXSportsMeyer) and me (@jhalpin37). That way, if information surfaces for any last minute changes, you can see our thoughts instantly.
Let's get to today's interesting facts, using DraftKings prices. We'll cover all players, but remember that three of today's 11 games are in the afternoon, starting with with Rangers-Yankees at 1:05 p.m. ET. Please note that much of the information in this post is being published several hours prior to game times, so check MLB lineups later to confirm that any recommended players are included.
5 Things to Watch:
1. With a salary of only $7,400, Gio Gonzalez is the day's biggest favorite at minus-200 over the Reds. The games with the highest projected run totals are Dodgers-Brewers and Rangers-Yankees, both with nine.
2. Bruce Bochy will let Madison Bumgarner hit tonight instead of using the DH in Oakland. This doesn't help fantasy or DFS players, but it's still awesome.
3. Yo, BvPers: Brandon Moss ($4,800) has four homers in 19 at-bats vs. Chris Young … Logan Morrison ($3,500) has three homers in 20 at-bats vs. Jordan Zimmermann … Robinson Cano ($4,100) is 14-for-34 with a couple of homers vs. Chris Tillman … Joey Votto ($4,400) is 6-for-15 with two homers and a 1.433 OPS vs. Gonzalez.
4. Clayton Kershaw (back) is reportedly "very doubtful" for Friday's start, while Zack Greinke (oblique) might be headed to the DL, and Giants 2B Joe Panik has been placed on the seven-day concussion DL. Tough week for NL West players.
5. Want some cheap power? Tigers OF Steven Moya ($2,600) hit a homer on Wednesday, and has four double-digit DK games in his last six. He faces Jake Odorizzi, who has allowed 15 homers in 89 1/3 innings.
Our recommendations for the day are below!
Yesterday's recap:
D.J. Foster's must-start call of Marcell Ozuna didn't pan out, but a Twins' stack could have been OK with Nunez/Grossman, and Jose Altuve makes everyone look smart every day.
Must-Start of the day: Matt Carpenter, STL
We're going to the top of the salary scale ($5,500) for a shot at Royals SP Chris Young, who has allowed 21 home runs in 53 2/3 innings this season. Carpenter has an OPS above 1.000, and is the rare hitter averaging double-digit DK points. Save money elsewhere.
Deal of the day: Michael Pineda, NYY
Pineda is the 12th-most expensive SP on the slate at $7,800, and faces the Rangers, who generally hit well but rank just 14th in wOBA vs. RHP (.318). Pineda got off to a slow start this season, but has rebounded by posting 22.6, 18.2, 20.7, 20.4 and 25.7 DK points over his last five starts, with 37 strikeouts in 30 innings over that span.
Avoid of the day: Blue Jays
Even at discounted prices, they're not worth rostering against Carlos Carrasco.
Stack of the day: Washington Nationals
The problem with the Cardinals against Young is that you probably need Jhonny Peralta ($3,800) to make it affordable, and on DK that prevents you from using Carpenter. If you can manage to get Cards' bats with cheap pitchers you like, by all means do so. If not, the Nats are one of the league's best teams against LHP, and host Cincy's Brandon Finnegan today. Michael Taylor ($4,300) will probably lead off, followed by Jayson Werth ($4,200) and Bryce Harper ($4,900), and with Wilson Ramos ($4,500) in the five-hole. The Yankees vs. A.J. Griffin aren't a bad option, either.
Starting pitchers:
John Lackey, CHC: The Mets' lineup has been awful all month, making Lackey a strong play at $10,600. Today is probably the day to avoid MadBum's $13K salary thanks to the solid alternatives.
Michael Pineda, NYY: "Deal of the day."
Gio Gonzalez, WAS: See "5 Things" note above.
Catchers:
Wilson Ramos, WAS: "Stack of the day."
Josh Phegley, OAK: A bit of a long shot against Bumgarner, but his primary role in life is to hit LHP, and he could hit sixth in the order. For $2,400, you could do a lot worse.
First basemen:
Brandon Moss, STL: See BvP note above.
Matt Adams, STL: If you use Moss in the outfield, Adams can slot at 1B for $4,200.
Ryan Zimmerman, WAS: At $4,200, can be part of a Nats' stack.
Second basemen:
Brian Dozier, MIN: Expensive at $5,100, but has a .454 wOBA vs. LHP this season.
Robinson Cano, SEA: See BvP note above.
Starlin Castro, NYY: Has 10 homers, plays in Yankee Stadium for $3K today against a pitcher who allows a lot of flyballs.
Third basemen:
Matt Carpenter, STL: "Must start of the day."
Jhonny Peralta, STL: If you can't/won't pay for Carpenter.
Danny Valencia, OAK: $3,200, and has a .497 wOBA (!!!) in 56 plate appearances vs. LHP this season. He's not afraid of Bumgarner!
Shortstops:
Brad Miller, TB: $4,200, with 17-11-14-10 DK points over his last four games.
Javier Baez, CHC: Do you trust Steven Matz's elbow? If not, try the powerful Baez for $3,500 here.
Ramiro Pena, SF: Has 12-10-10 DK points in his last three starts, and might be in the lineup again for Panik. Only $2,000.
Outfielders:
Jayson Werth: "Stack of the day."
Adam Duvall, CIN: Will he ever stop hitting home runs? Only $4,200 vs. Gonzalez.
Jeff Francoeur, ATL: Go ahead and make fun if you want. Frenchy has three homers with a .348 wOBA in 93 PA vs. LHP this season. He's $3K if you need to save at an OF spot.
Steven Moya, DET: See "5 Things" note above.
Tweets from https://twitter.com/FantasyOnFOX/lists/fox-sports-fantasy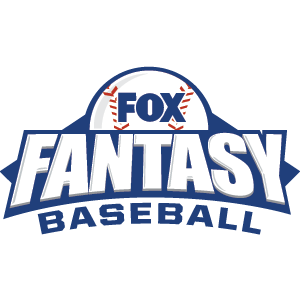 FOX Fantasy Baseball
Join or Create a Free League
Play Now!