Daily Fantasy Baseball Advice for May 27
Welcome to today's daily fantasy post! Remember that you can find our posts on the new DFS home page, as well as the fantasy page. Bookmark those sites now!
Also, please scroll to the bottom of this article to see the latest tweets from Ryan Fowler (@FOXSportsFowler), D.J. Foster (@FOXSportsFoster), John Halpin (@jhalpin37), and myself (@FOXSportsMeyer). That way, if information surfaces for any last minute changes, you can see our thoughts instantly.
5 Things to Watch:
1. Here are the six games with the highest over/under on Friday, provided by OddsShark…
2. As you probably noticed from the totals listed above, the Rockies return home to Coors Field. However, there could be some weather issues. Keep tabs on the forecast before committing a stack in that one.
3. For the BvP enthusiasts: Jacoby Ellsbury is 16-24 (.667) against Chris Archer…DJ LeMahieu is 8-20 (.400) with three extra-base hits against Matt Cain…Also, though he's struggling, Josh Donaldson is 9-17 (.529) against Joe Kelly.
4. The Cubs host the Phillies in a typical, early, Friday game in Chicago. Rain is projected during the game, too. We won't post suggestions from that matchup today. Unfortunately, rain is also in the forecast for CWS/KC (already mentioned the rain in Colorado, too).
5. Julio Urias makes his MLB debut for the Dodgers tonight at Citi Field against the Mets. He currently boasts a 27-inning scoreless streak in Triple-A. While Urias' price tag is great for a deal, the question remains how many pitches will he be allowed in his first start. In your DFS tournaments, feel free to roll the dice. For cash game purposes, I'd probably look elsewhere.
Yesterday's recap:
Even through a small slate, John Halpin delivered. Jose Fernandez was his top pitching recommendation (7 IP, 1 ER, 12 Ks, and the win). Lance McCullers, who was surprisingly under-owned in the late contests, was also listed: 5 IP, 1 ER, and 10 Ks in his win. David Ortiz and Starlin Castro also added home runs.
Must-Start of the day: Paul Goldschmidt, ARI
When the DBacks face a lefty at home, I look to Goldy. With those particular splits, he has a .294 ISO this season.
Deal of the day: Chris Archer, TB
On my Tuesday post, David Price had a significant price reduction on DraftKings. Today, Archer gets that benefit, too (only $7,900). Yes, during his six road starts this year, he's been terrible (2-3 with a 7.36 ERA). However, Archer has a 2.35 ERA and has accumulated 32 strikeouts in 23 innings of work at Tropicana Field in 2016.
Avoid of the day: Carlos Gonzalez, COL
He is 8-52 (.154) with 17 strikeouts and zero home runs against Matt Cain.
Stack of the day: Milwaukee Brewers
The SF/COL has a ton of appeal, but is the weather risk worth the price? The Brewers are also projected to score almost five runs tonight and come at a much cheaper salary. Ryan Braun, Chris Carter, and Jonathan Villar are all great plays.
Starting pitchers:
Max Scherzer, WAS – His price tag isn't as high as I was expecting for a players who has racked up 38 Ks in the past three starts. On May 1st, this was Scherzer's stat line against the Cardinals in St. Louis: 7 IP, 0 ER, and 9 Ks. The Cardinals will probably be without Matt Carpenter, too, who is on paternity leave.
Masahiro Tanaka, NYY – This SP will save you a little bit of money if you choose him over Mad Max and you might get around the same number of strikeouts. In his past six starts, Tanaka has fluctuated between seven strikeouts and a number lower (7, 5, 7, 4, 7, 4). So, if the pattern holds, he should get seven punch outs tonight. Tanaka has already faced the Rays this season: 7 IP, 2 ER, and 7 Ks.
Chris Archer, TB – "Deal of the day"
Julio Urias, LAD – (Tourney-only. See "5 Things")
Catchers:
Buster Posey, SF – Because of much cheaper options, I'll probably pass on Posey. However, I would be remiss if I didn't mention this power-hitting catcher at Coors Field.
Welington Castillo, ARI – The price has dropped and he still rakes against lefties (.413 ISO)
Derek Norris, SD – He has a .279 ISO against lefties and will likely bat towards the top of the order.
First basemen:
David Ortiz, BOS – He has a .408 ISO against righties.
Paul Goldschmidt, ARI – "Must-start of the day"
Joey Votto, CIN – Favorable price tag for a quality hitter in a projected high-scoring affair.
Second basemen:
DJ LeMahieu, COL – (See "5 Things")
Joe Panik, SF – He has a .204 ISO against righties and will play at Coors tonight.
Third basemen:
Josh Donaldson, TOR – (See "5 Things")
Jung Ho Kang, PIT – In 14 ABs this year, he has a .643 ISO against southpaws.
Yangervis Solarte, SD – He's back and he still loves lefties (.625 ISO this year)
Hernan Perez, MIL – He has a .267 ISO against lefties.
Shortstops:
Jonathan Villar, MIL – He has a .213 ISO against lefties.
Brandon Crawford, SF – The price tag is astronomical because of the Coors Field factor, but if you have the extra cash Crawford could be worth the investment. Probably a better option on FanDuel.
Outfielders:
Ryan Braun, MIL – He has a .293 ISO against lefties in 2016.
Andrew McCutchen, PIT – He has a .281 ISO against lefties.
Jackie Bradley Jr., BOS – Go figure, he bats leadoff on Thursday and the hitting streak ends. Oh well, Bradley still has a .275 ISO against righties.
Jacoby Ellsbury, NYY – (See "5 Things")
Yasmany Tomas, ARI – The lineup spot may not favor Tomas, but he has a .364 ISO against lefties this year.
Chris Carter, MIL – He has a .257 ISO against lefties.
Adam Duvall, CIN – He has a .308 ISO against righties this season.
Ian Desmond, TEX – He has a .235 ISO against lefties.
Ryan Rua, TEX – He has a .182 ISO against lefties.
Matt Kemp, SD – He has a .333 ISO against lefties this season.
Tweets from https://twitter.com/FantasyOnFOX/lists/fox-sports-fantasy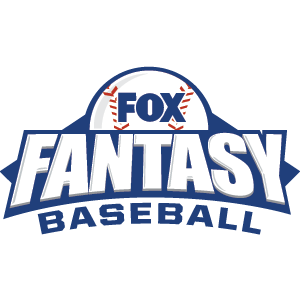 FOX Fantasy Baseball
Join or Create a Free League
Play Now!