Daily Fantasy Baseball Advice for May 26
Welcome to today's daily fantasy post! Remember that you can find our posts on the new DFS home page, as well as the fantasy page. Bookmark those sites now!
Also, please scroll to the bottom of this article to see the latest tweets from Ryan Fowler (@FOXSportsFowler), D.J. Foster (@FOXSportsFoster), Adam Meyer (@FOXSportsMeyer) and me (@jhalpin37). That way, if information surfaces for any last minute changes, you can see our thoughts instantly.
Let's get to Thursday's interesting facts, using DraftKings prices – we'll use the entire eight-game schedule, which includes the three afternoon contests that start with Diamondbacks-Pirates at 12:35 p.m. ET. Please note that much of the information in this post is being published several hours prior to game times, so check MLB lineups later to confirm that any recommended players are included.
5 Things to Watch:
1. Do you want a $13,200 Jose Fernandez as an underdog against the whiff-prone Rays and Drew Smyly ($10,300)? Fernandez has averaged 34.4 DraftKings points over his last three starts, and is clearly the best starter on the board. Gerrit Cole ($9.900) is the day's biggest favorite at -170, while Danny Duffy ($5,700) is -162 over the White Sox. Duffy has pitched well in two recent starts, but hasn't reached five innings yet.
2. Watch the weather in that White Sox-Royals game. Weather.com has the chance of scattered thunderstorms at above 50 percent for gametime.
3. The highest projected run totals are 9.5 for Rockies-Red Sox, and nine for Blue Jays-Yankees.
4. Yo, BvPers: Carlos Beltran ($4,000) has three homers in 27 at bats vs. J.A. Happ, while teammate Brett Gardner ($4,000) is 5-for-14 vs. Happ with four extra-base hits … Mark Reynolds ($3,300) has a couple of homers in 15 at bats vs. Clay Buchholz … Honestly, even if you're a BvP believer, this isn't the day for it.
5. The Braves are clearly the worst hitting team on today's schedule. They face Milwaukee's Wily Peralta, whose last four starts have resulted in DK point totals of minus-1.7, 10.3, minus-2.1 and 13.4. Peralta is too risky, even with this matchup.
Yesterday's recap: D.J. Foster's choice of Hisashi Iwakuma as the "Deal of the day" was solid, as Iwakuma got 16.95 DK points while notching a win. Must-start Mike Trout didn't do much, but an Angels' stack may have helped you if you picked the right ones (like Yunel Escobar).
Must Start of the day: Jose Bautista, TOR
Bautista ($4,800) has averaged 12.1 DK points over his last 10 games, and faces CC Sabathia, whose 3.41 ERA doesn't look sustainable. This is an anti-BvP pick, as Bautista is 3-for-31 in his career vs. Sabathia
Deal of the day: Jung Ho Kang, PIT
At $3,300, Kang is likely to bat cleanup vs. mediocre lefty Patrick Corbin.
Avoid of the day: Adam Eaton, CHW
Eaton is 4-for-23 with eight strikeouts vs. Duffy.
Stack of the day: Toronto Blue Jays
All signs point to the Red Sox, but they'll be heavily owned, and Rockies' rookie Jon Gray has had more good starts than bad ones. Sabathia has a 5.49 ERA at Yankee Stadium since the beginning of last season, with 13 homers allowed in 82 innings. Some of the Jays are affordable, too, with Edwin Encarnacion at $3,700, Russell Martin – who hit his first two homers of the season on Wednesday – at $3,200, and probable leadoff man Kevin Pillar at $3,000. Note that Troy Tulowitzki is questionable with a quad injury.
Starting Pitchers:
Jose Fernandez, MIA: See "5 Things" note above. I think I'm paying the freight for him.
Matt Wisler, ATL: Wisler ($9,100) is a -128 favorite against a Brewer squad that whiffs more than any team in MLB. Wisler has averaged 21.6 DK points over his last four starts, and struck out seven batters in each of his last two outings.
Lance McCullers, HOU: The Orioles' lineup is fearsome, but they strike out quite a bit (22.6%), and McCullers ($8,600) misses bats. High risk, high reward.
Catchers:
Russell Martin, TOR: See "Stack of the day" note above. Is he finally ready to hit?
Chris Herrmann, ARI: If Herrmann ($2,900) plays, he's a solid option, even vs. Cole.
First Basemen:
Freddie Freeman, ATL: Freeman ($4,200) has no help in the lineup, but maybe he can do some damage on his own vs. Peralta.
Edwin Encarnacion, TOR: See "Stack of the day" note above.
David Ortiz, BOS: If you want to spend on one of the Sox, Big Papi ($5,200) is a good choice.
Second Basemen:
Jonathan Schoop, BAL: Schoop ($3,300) batted second on Wednesday, and is always a threat to go deep.
Starlin Castro, NYY: Castro ($3,000) has historically been better vs. LHP, and bats fifth or sixth in the Yankee order. This position isn't great today unless you want to pay up for Jose Altuve or Daniel Murphy.
Third Basemen:
Josh Donaldson, TOR: At $4,400, Donaldson can be part of your Jays' stack.
Alex Rodriguez, NYY: It sounds like A-Rod ($3,500) will be activated from the DL today. Maybe John Sterling will get to call "AN A-BOMB, FROM A-ROD!"
Jung Ho Kang, PIT: See "Deal of the day" note above.
Shortstops:
Manny Machado, BAL: If you don't use McCullers at SP, Machado's price is really good ($4,100).
Carlos Correa, HOU: Correa hasn't been hitting much lately, but at $4,000? Sure, I'll bite.
Jonathan Villar, MIL: Villar ($3,600) has five double-digit DK games in his last seven.
Outfielders:
Jose Bautista, TOR: See "Must Start of the day" note above.
Giancarlo Stanton, MIA: Speaking of people who haven't been hitting lately, Stanton ($4,200) snapped out of an extended, whiff-filled slump with a homer on Tuesday. He was held out Wednesday due to "a little soreness" in his right side, according to Don Mattingly. However, if Stanton plays, remember that he has a .416 career wOBA vs. LHP.
Jarrod Dyson, KC: Dyson ($3,700) has averaged 10.4 DK points over his last five starts. He'll probably bat at the bottom of the order, though.
Whit Merrifield, KC: He's unstoppable, with two hits in each of his last three games from the No. 2 spot in the Royals' order. Merrifield is $3,500 vs. the very hittable Miguel Gonzalez.
Tweets from https://twitter.com/FantasyOnFOX/lists/fox-sports-fantasy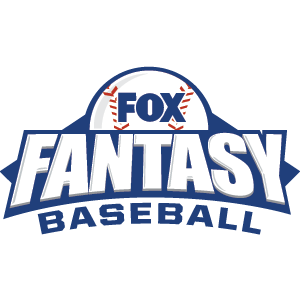 FOX Fantasy Baseball
Join or Create a Free League
Play Now!