Daily Fantasy Baseball Advice for May 25
Welcome to today's daily fantasy post! Remember that you can find our posts on the new DFS home page, as well as the fantasy page. Bookmark those sites now!
Also, please scroll to the bottom of this article to see the latest tweets from Ryan Fowler (@FOXSportsFowler), D.J. Foster (@FOXSportsFoster), Adam Meyer (@FOXSportsMeyer) and me (@jhalpin37). That way, if information surfaces for any last minute changes, you can see our thoughts instantly.
Let's get to today's interesting facts, using DraftKings prices. We'll cover all players, but remember that there's a seven-game early slate that gets underway with Mets-Nats at 1:05 p.m. ET. Please note that much of the information in this post is being published several hours prior to game times, so check MLB lineups later to confirm that any recommended players are included.
5 Things to Watch:
1. If you roughly combine odds and projected runs, the top starters on the board are Jake Arrieta ($13,100), Scott Kazmir ($7,900) and Hisashi Iwakuma ($7,500). Kazmir faces a Reds' lineup that is one of baseball's worst overall, but ranks a decent 14th vs. LHP (.313 wOBA).
2. The Brewer hitters have baseball's worst strikeout rate at 26.2 percent. Hard-throwing Braves SP Mike Foltynewicz ($6,400) is a bargain option against them, though he has allowed five homers in 21 2/3 innings. Risk, reward and all that.
3. Yo, BvPers: Mike Trout ($5,300) is 13-for-33 with four homers vs. Colby Lewis … Albert Pujols ($4,200) has three homers in 29 at bats vs. Lewis … Starlin Castro ($3,000) is 12-for-27 vs. Marco Estrada, while teammate Carlos Beltran ($3,800) has three homers in 24 at bats vs. Estrada … Joe Panik ($3,500) is 9-for-17 with three walks vs. James Shields … Adrian Beltre ($4,400) has three homers in 34 at bats vs. Hector Santiago, while teammate Rougned Odor ($3,900) is 10-for-21 vs. Santiago … Jose Abreu ($3,400) has three homers in 28 at bats vs. Corey Kluber.
4. Thunderstorms are in the forecast all day in Minnesota, so be careful about anyone from Royals-Twins (1:10 p.m. ET).
5. Bargain hunters: If Jarrod Saltalamacchia ($2,700) plays, he's a decent option vs. Aaron Nola … As much as we like Jose Quintana around here, Mike Napoli ($3,300) is appealing against him. Napoli has a career .391 wOBA vs. LHP … Brandon Phillips ($2,900) has always his lefties better than righties, and can be used vs. Kazmir … Padres 2B/3B Alexi Amarista ($2,400) bats second in the order. He has no power, but faces Jake Peavy and his 8.21 ERA … How lucky do you feel? Lucky enough to start Cardinals SS Aledmys Diaz ($2,700) vs. Arrieta? … Twins OF Robbie Grossman ($2,000) has played and scored a run in five straight games since being called up. He moved up to the No. 5 spot in the Twins' terrible order last night … Royals' rookie Whitt Merrifield had four hits and three runs over his last two games while priced at $2,000. Great, right? He's up to $3,400 today. Oh, well.
Below are D.J. Foster's recommendations for the day!
Yesterday's recap:
Adam Meyer's Red Sox-centric recommendations worked out pretty well, especially if you started David Price and stacked the top four batters in their order.
Must-Start of the day: Mike Trout, LAA
He's been heating up (.400 avg over last ten games) and he's 13-for-33 with 4 HR lifetime against Colby Lewis.
Deal of the day: Hisashi Iwakuma, SEA
He's been shaky this year, but I'm ready to trust him at this price against an A's team that really struggles offensively (25th in OPS). Going up against Zach Neal doesn't hurt, either, as Iwakuma is a big favorite (-175) at an affordable price of just $7500.
Avoid of the day: Giants hitters
James Shields has owned the Giants historically, holding Hunter Pence, Buster Posey and Matt Duffy to a combined 6-for-53 with no HR.
Stack of the day: Los Angeles Angels
It's a slightly unusual one to recommend, but Colby Lewis is bound to implode sooner rather than later. Lewis has a lifetime .965 OPS allowed to the Angels, and this game has a 9.5 projected run total for a reason. Take advantage.
Starting pitchers:
Jake Arrieta, CHC: The Cardinals aren't a team we typically target, but Arrieta isn't a pitcher we typically fade. While there are some other good options on the board, Arrieta's tiny 1.29 ERA and .84 WHIP are hard to ignore. He's always the chalk choice.
Junior Guerra, MIL: The $7,400 price point allows you to pay up for another pitcher, and there's some solid potential here. Guerra struck out 11 batters in his last outing, and threw a two-hitter over six innings the time before that. Against the hapless Braves, he could have another great night.
Hisashi Iwakuma, SEA: "Deal of the day"
Mike Foltynewicz, ATL: See "5 Things" note above (this is Halpin's recommendation).
Catchers:
Wellington Castillo, ARI: Hits lefties much harder than righties historically.
Salvador Perez, KC: Hitting .366 over his last ten games.
First basemen:
Albert Pujols, LAA: 10-for-29 with 3 HR lifetime against Lewis.
Paul Goldschmidt, ARI: Goldy hits lefties harder than anyone in the league, and Jeff Locke seems overdue for a bad outing.
Second basemen:
Dustin Pedroia, BOS: Cheap exposure to BOS-COL.
Steve Pearce, TB: Slugging lately and always hits lefties incredibly hard.
Third basemen:
Yunel Escobar, LAA: Angels stack, and he's hitting .333 over his last ten.
Nolan Arenado, COL: Underpriced at just $4,300 in a game with a high projected run total.
Shortstops:
Xander Bogaerts, BOS: Lost in the Jackie Bradley hitting streak watch has been Bogaerts, who is hitting .400 over his last ten games. The Red Sox are massive favorites against Chad Bettis.
Carlos Correa, HOU: Take advantage of the lowered price ($4,400) for one of baseball's best in a great matchup against Tyler Wilson.
Outfielders:
Mike Trout, LAA: "Must-start of the day"
Rajai Davis, CLE: 13-for-41 lifetime against Jose Quintana and always a speed threat.
Kole Calhoun, LAA: Part of our Angels stack and a .387 lifetime hitter against Lewis.
Carlos Beltran, NYY: 3 HR in 24 lifetime at-bats against Marco Estrada.
Tweets from https://twitter.com/FantasyOnFOX/lists/fox-sports-fantasy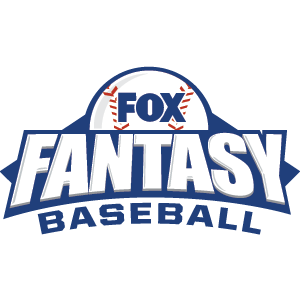 FOX Fantasy Baseball
Join or Create a Free League
Play Now!