Daily Fantasy Baseball Advice for May 21
Welcome to today's daily fantasy post! Remember that you can find our posts on the brand-spanking new DFS home page, as well as the fantasy page. Bookmark those sites now!
Let's get to Saturday's interesting facts, using DraftKings prices.
Five Things to Watch:
1 Here are the three highest projected over/unders, provided by OddsShark…
2 Weather: ATL-PHI and COL-PIT look like the only trouble spots for rain on Saturday, but as always, check Twitter closer to game time for weather and lineup updates before submitting your roster.
3 You down with BvP? Jose Abreu has a 1.038 OPS lifetime against Danny Duffy in 17 at-bats. Mark Reynolds is 10-for-18 against Jon Niese. Anthony Rizzo is just 3-for-21 against Matt Cain. Paul Goldschmidt is only 3-for-20 against Mike Leake.
4 Your three biggest pitching favorites for the night: Jacob deGrom (-225) against Milwaukee, Felix Hernandez (-159) against Cincinnati and Mike Fiers (-154) against Texas.
5 Sneaky stack options: It's worth mentioning whenever it comes up – the Blue Jays kill left-handed pitching. The Orioles get Matt Shoemaker, who has an 8.49 ERA in 29 innings this year. If you want to get really sneaky, the Phillies could touch up Williams Perez, who has a 4.79 ERA and hasn't shown anything in the majors.
Yesterday's recap:
Gerrit Cole was Adam Meyer's must-start of the day, and he had a weird night, going 7 innings and allowing just 1 ER in a win. Unfortunately, for the first start in his MLB career, Cole didn't strikeout a single batter. Let's move on to Saturday.
Must-Start of the day: Jose Altuve, HOU
Has a ridiculous 1.236 OPS against LHP this year, and he has a three-year average of .355 against southpaws. He's expensive at $5500, but he's worth it against Cesar Ramos.
Deal of the day: Kevin Gausman, BAL
He's been great to start the year (3.00 ERA, 1.07 WHIP), and the Angels are a team we can target. He's a favorite on the road against Matt Shoemaker. At just $7500 with 24 K in 30 IP this season, Gausman is a good value.
Avoid of the day: Anthony Rizzo, CHC
He's just 3-for-21 with 8 K lifetime against Matt Cain.
Stack of the day: Houston Astros
Cesar Ramos is a pitcher we can target (1.80 WHIP), and the Astros have a few bats (Altuve, Springer, Gattis) who can really punish bad left-handed pitching. With a projected run total of 9 in a game where Houston is a big favorite, the Astros are an easy stack on Saturday.
Starting pitchers:
Jose Fernandez, MIA: The Nats aren't a team we have to necessarily avoid (17th in OPS), and Fernandez has been a strikeout machine this year (69 in 47 IP). It's a little surprising he isn't a bigger favorite, but he's the best fantasy option given deGrom's inability to get strikeouts this season.
Masahiro Tanaka, NYY: His control has been on point this year (10 walks in 51 innings), and Oakland is just 24th in OPS this season. His opposing pitcher (Manaea) has struggled out of the gates, so he's in line for a win.
Kevin Gausman, BAL: "Deal of the day"
Catchers:
Matt Wieters, BAL: Hitting .324 over his last ten games and gets a great matchup against Shoemaker.
Carlos Ruiz, PHI: Punt play for a stack against Perez and the Braves.
First basemen:
Jose Abreu, CWS: See "five things"
Mark Reynolds, COL: See "five things"
Second basemen:
Jose Altuve, HOU: "Must-start of the day"
Jason Kipnis, CLE: .952 OPS over the last ten games, and this game has a sky-high projected run total of 9.5.
Third basemen:
Kyle Seager, SEA: John Lamb has allowed a 1.156 OPS to left-handed bats over his career.
Josh Donaldson, TOR: Hitting .366 with 3 HR in 41 at-bats against southpaws this year.
Shortstops:
Manny Machado, BAL: Great for a stack against Shoemaker and has 4 HR over his last ten games.
Xander Bogaerts, BOS: 1.091 OPS over the last ten games and CLE-BOS should be a barnburner.
Outfielders:
George Springer, HOU: Part of Astros stack and great against lefties.
Jackie Bradley Jr.: Still on fire with a 1.340 OPS over his last ten games.
Jose Bautista, TOR: Blue Jays stack against a lefty.
Tweets from https://twitter.com/FantasyOnFOX/lists/fox-sports-fantasy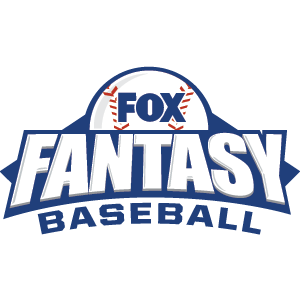 FOX Fantasy Baseball
Join or Create a Free League
Play Now!