Daily Fantasy Baseball Advice for May 16
Welcome to today's daily fantasy post! Remember that you can find our posts on the brand-spanking new DFS home page, as well as the fantasy page. Bookmark those sites now!
Also, please scroll to the bottom of this article to see the latest tweets from Ryan Fowler (@FOXSportsFowler), D.J. Foster (@FOXSportsFoster), Adam Meyer (@FOXSportsMeyer) and me (@jhalpin37). That way, if information surfaces for any last minute changes, you can see our thoughts instantly.
5 Things to Watch:
1. Here are the three games with the highest over/unders for Monday, provided by OddsShark…
2. Kenta Maeda's Dodgers are the strongest favorite on the board (-185). Though he hasn't won in his last three starts, Maeda has struck out at least five batters in four of his last five outings.
3. For the BvP audience, Josh Donaldson is 7-14 (.500) with three home runs aginst Drew Smyly. Steve Pearce is also 8-24 (.333) with three homers against J.A. Happ.
4. The CIN/CLE game is set for 6:10pm (EST), so I will not include those players in this post.
5. Rain is in the forecast in the BOS/KC game. Since the Red Sox are the hottest offense in baseball, be sure to keep tabs of the weather at Kaufman Stadium.
Yesterday's recap:
I hope you followed D.J. Foster's suggestions on Sunday, because they were phenomenal. He said to start Danny Valencia at third base. That's three home runs. Both of his catchers (Brian McCann and Jonathan Lucroy) went yard. Jose Fernandez was also listed in the advice column: 7 IP, 1 ER, and 11 Ks.
Must-Start of the day: Corey Seager, LAD
The shortstop position is weak on Monday, except for Seager. He hit two home runs on Sunday night and Matt Shoemaker has a 9.12 ERA this season.
Deal of the day: Steve Pearce, TB
Out of all the players have a game tonight, Pearce has the best qualified ISO against lefties (.424 ISO). This season, he's hit four home runs in 33 ABs against southpaws. Plus, Pearce has solid BvP numbers against Happ, too.
Avoid of the day: Alcides Escobar, KC
Though he's always a decent bargain as a leadoff hitter, Escobar is 6-34 (.176) with six strikeouts against Rick Porcello.
Stack of the day: Texas Rangers
This season, the Rangers have the best team batting average against left-handed pitchers (.290 AVG). They've also scored the fourth-most runs against southpaws in 2016 (52 runs). Ian Desmon, Adrian Beltre, and Elvis Andrus are just a few names that should be in your Monday DFS lineup, when stacking.
Starting pitchers:
Drew Smyly, TB – The Blue Jays lineup is potent, but Smyly has struck out at least five batters in every start this season. In his first start of the year, Toronto rocked Smyly (5 ER, 3 HR). However, Smyly was better on April 29th: 6 IP, 2 ER, and 8 Ks.
Jonathon Niese, PIT – This season, the Braves lead all of baseball with 109 strikeouts against left-handed pitchers.
Kenta Maeda, LAD – (See "5 Things")
Jerad Eickhoff, PHI – On two-SP sites, either pitcher from the MIA/PHI could be a good choice, but Eickhoff is cheaper. Plus, he's only allowed more than three earned runs in one start this season. Unlike Adam Conley's three outings with more than three earned runs.
Catchers:
Victor Martinez, DET – As long as he's catcher-eligible on FanDuel, we'll continue to suggest him. V-Mart has a .214 ISO against right-handed pitchers this season.
Chris Herrmann, ARI – Hopefully, Herrmann continues to see some additional playing time against righties. He has a .373 ISO against them this season.
First basemen:
Edwin Encarnacion, TOR – He has a .290 ISO against lefties this season.
Paul Goldschmidt, ARI – His game has the highest over/under on the board and Goldy is probably the best hitter in that matchup. He has a .219 ISO and has hit six homers against right-handed pitchers this year.
Second basemen:
Starlin Castro, NYY – He has a .170 ISO against lefties and will probably bat second for the Yankees tonight.
Third basemen:
Josh Donaldson, TOR – When a lefty is on the hill, I'll always recommend Donaldson. He has a .371 ISO against southpaws this season.
Evan Longoria, TB – He faces a lefty, J.A. Happ, tonight. Longo is also 9-24 (.375) against Happ.
Adrian Beltre, TEX – He has a .184 ISO against lefties this year.
Maikel Franco, PHI – Sorry for all the 3B suggestions, but these guys are too good to not mention. Franco has a .364 ISO against lefties in 2016.
Shortstops:
Corey Seager, LAD – "Must-start of the day"
Troy Tulowitzki, TOR – His bat is starting to heat up. Tulo has two home runs in the past three games.
Outfielders:
Ian Desmond, TEX – I would love if he continues to bat second for the Rangers, but he's still in the mix if Desmond doesn't. He has a .324 ISO against lefties this season.
Jose Bautista, TOR – Whenever you can get a big bat like his at a slight discount, take it. Joey Bats is priced under $4,000 on DraftKings.
Carlos Beltran, NYY – He has a .196 ISO against lefties in 2016.
Steven Souza Jr., TB – He has a .343 ISO against lefties this year.
Michael Saunders, TOR – He has a .314 ISO this year against lefties.
Brandon Drury, ARI – He has a .271 ISO against righties in 2016.
Tweets from https://twitter.com/FantasyOnFOX/lists/fox-sports-fantasy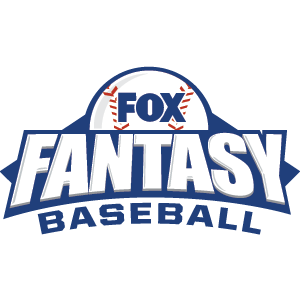 FOX Fantasy Baseball
Join or Create a Free League
Play Now!