Daily Fantasy Baseball Advice for May 12
Welcome to today's daily fantasy post! Remember that you can find our posts on the brand-spanking new DFS home page, as well as the fantasy page. Bookmark those sites now!
Also, please scroll to the bottom of this article to see the latest tweets from Ryan Fowler (@FOXSportsFowler), D.J. Foster (@FOXSportsFoster), Adam Meyer (@FOXSportsMeyer) and me (@jhalpin37). That way, if information surfaces for any last minute changes, you can see our thoughts instantly.
Let's get to Thursday's interesting facts, using DraftKings prices. There are eight night games on the schedule.
5 Things to Watch:
1. Clayton Kershaw ($13,300) leads the way at -210 over the Mets. Kershaw is averaging 31.3 DK points per start, and is the safest play on the board. Vince Velasquez ($10,900) has slowed down since his monster mid-April start vs. the Padres, but faces the terrible Braves tonight. If you're interested in a reasonably priced favorite, Nathan Eovaldi ($7,700) is -125 vs. the Royals in a game with a projected run total of 7.5.
2. Reasonably priced favorites, continued: Ubaldo Jimenez ($7,000) hasn't been great, but he's a -160 favorite vs. a Tiger lineup that ranks 27th in K rate (24.7 percent). Ubaldo still misses bats – 35 K in 35 2/3 IP.
3. The highest projected total for the day is Tigers-O's with nine runs. Guess who our stack recommendation will be?
4. Yo, BvPers: Victor Martinez ($4,400) has four homers in 29 at bats vs. Ubaldo Jimenez … Adrian Gonzalez ($4,000) is 11-for-24 with a couple of homers vs. Bartolo Colon … Brewers 2B/3B Aaron Hill ($3,300) has four homers in 42 at bats vs. James Shields.
5. Jose Altuve ($5,300) leads all hitters with 12.6 DK points per game. He's 4-for-14 vs. David Price, and has a .436 wOBA vs. LHP since the beginning of 2014. Price is still really good despite his slow start, but Altuve is almost too good to sit against southpaws – at least if you don't invest a lot at SP.
Yesterday's recap: D.J. Foster made a couple of nice calls on Wednesday. Must Start Jaime Garcia notched a win while whiffing eight and not allowing an earned run. Foster's Red Sox stack probably paid dividends for you, and he specifically mentioned Jackie Bradley Jr., who hit two more homers and knocked in six runs. Bradley is batting .481 with five homers and 15 RBI in his last seven games.
Must Start of the day: Matt Carpenter, STL
Carpenter ($4,400) has a .373 career wOBA and an .857 career OPS vs. RHP, and his matchup with slop-throwing Jered Weaver seems perfect. Many of the other usual suspects at 3B have tough matchups, and you can use Manny Machado at SS.
Deal of the day: Alex Presley, MIL
Presley has batted seventh and eighth in his last two games, but had three hits with two runs scored in those contests. At $2,000, he'll be a great option if moved back toward the top of the order, and still playable if he stays put.
Avoid of the day: George Springer, HOU
"Any Met" against Kershaw would have been too easy. Springer has a homer in his 10 at bats vs. Price, but with seven strikeouts.
Stack of the day: Baltimore Orioles
Tigers SP Mike Pelfrey is awful, with a 6.23 ERA 15K/15BB and six homers allowed in 30 1/3 innings. Mark Trumbo ($4,600) and Adam Jones ($4,400) are the most affordable, with Manny Machado ($5,400) and Chris Davis ($5,200) costing more. If you pay up at SP and can't afford an O's stack, consider some Brewers against the very hittable James Shields. Domingo Santana ($3,100) led off in his return to the lineup on Wednesday, while Ryan Braun ($4,500) and Jonathan Lucroy ($3,900) aren't too expensive, and Presley is really cheap.
Starting Pitchers:
Clayton Kershaw, LAD: See "5 Things" note above.
Vince Velasquez, PHI: See "5 Things" note above.
Ubaldo Jimenez, BAL: See "5 Things" note above.
Catchers:
Brian McCann, NYY: McCann ($3,500) has two homers in 16 at bats vs. Ian Kennedy.
Chris Herrmann, ARI: Herrmann ($2,600) has nine hits in his last five games and bats sixth, which is higher in the order than most catchers.
First Basemen:
Chris Davis, BAL: See "Stack of the day" note above.
Ryan Howard, PHI: Howard is an all-or-nothing option at $3,400 vs. Braves' rookie Aaron Blair.
Second Basemen:
Jose Altuve, HOU: See "5 Things" note above. It's normally not a good idea to challenge top SPs, even when they're struggling like Price, but Altuve is a stud who's even better vs. LHP.
Aaron Hill, MIL: See BvP note above.
Third Basemen:
Matt Carpenter, STL: See "Must Start of the day" note above.
Brandon Drury, ARI: The D-backs' 3B/OF is a nice option batting second in the order at $2,900, even against Johnny Cueto.
Shortstops:
Manny Machado, BAL: See "Stack of the day" note above.
Corey Seager, LAD: Seager ($3,700) has four double-digit DK games in his last five, and faces slugger Bartolo Colon.
Outfielders:
Mark Trumbo, BAL: See "Stack of the day" note above. Trumbo homered twice on Wednesday, giving him 11 for the season.
Odubel Herrera, PHI: Herrera is 10th among today's outfielders with 8.4 DK points per game, but 24th in salary at $3,500.
Alex Presley, MIL: See "Deal of the day" note above.
Tweets from https://twitter.com/FantasyOnFOX/lists/fox-sports-fantasy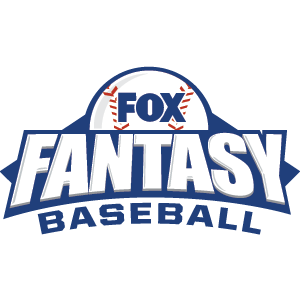 FOX Fantasy Baseball
Join or Create a Free League
Play Now!