Daily Fantasy Baseball Advice for June 5
Welcome to today's daily fantasy post! Remember that you can find our posts on the brand-spanking new DFS home page, as well as the fantasy page. Bookmark those sites now!
Let's get to Sunday's interesting facts, using DraftKings prices.
Five Things to Watch:
1 Here are the three highest projected over/unders, provided by OddsShark…
2. Weather: Detroit, Philly and Baltimore are all in danger of rain and thunderstorms, so check on Twitter before game time.
3. You down with BvP? Robinson Cano is 15-for-40 with 2 HR against Derek Holland. Jose Abreu is 8-for-21 with 2 HR against Justin Verlander. Avoid the Royals if possible, as Jarrod Dyson, Lorenzo Cain, Salvador Perez and Kendrys Morales all have bad BvP stats against Corey Kluber.
4. Your three biggest pitching favorites for the day: Jake Arrieta at -295 against Arizona, Scott Kazmir at -182 against Atlanta and Tanner Roark at -179 against Cincy.
5. Sneaky stack options: The Nationals are big favorites in a game with a high projected run total in a hitter's park. Baltimore's right-handed pitching should crush C.C. Sabathia. Jake Peavy carries more name value than anything else these days, making the Cardinals bats a top of the line stack choice.
Yesterday's recap:
Clayton Kershaw was our must-start of the day, and he breezed through 6 scoreless innings and a win. Our stack of the day, Baltimore, put up six runs with a Trumbo homer as well. Let's move on to Sunday.
Must-Start of the day: Gerrit Cole, PIT
The Angels are a below-average offense, and Cole hasn't necessarily been bad (2.72 ERA) despite the drop off in strikeouts. He's a steal at just $7600, as he's allowed just four earned runs in his last four starts.
Deal of the day: Adam Jones, BAL
He has C.C. Sabathia's number (19-for-64 with 4 HR) and he's cheap to boot at just $4000. This is a good day to stack up Baltimore's right-handed bats.
Avoid of the day: Matt Wisler, ATL
Wisler is a good pitcher, but his strikeout rate is low (48 in 68 IP) and he's a massive underdog on the road. He's way overpriced at $8900.
Stack of the day: Seattle Mariners
Robinson Cano, Chris Iannetta and Adam Lind all have great BvP numbers against Derek Holland, and Nelson Cruz is a monster against left-handed pitching. This game also features a massive projected run total (9.5) and the Mariners are favorites. Stack 'em up.
Starting pitchers:
Gerrit Cole, PIT: "Must-start of the day"
Matt Harvey, NYM: He hasn't been the same guy, but we'll take the discount against a bad Marlins offense he's owned in the past. Harvey has allowed a lifetime .168 average to the Marlins, and there's good value at just $7500.
Jose Fernandez, MIA: He gets the slight nod over Jake Arrieta because of his strikeout power (96 K in 67 IP) and his higher upside. It's hard to miss with either guy, but Fernandez is on fire with at least 30 DK points in each of his last five starts.
Catchers:
Chris Iannetta, SEA: Part of our Mariners stack and 8-for-22 against Derek Holland.
Jonathan Lucroy, MIL: Hitting .500 with 3 HR over his last seven games.
First basemen:
Adrian Gonzalez, LAD: Way too cheap at just $3500 and is hitting .324 over his last ten games.
Miguel Cabrera, DET: 12-for-33 against Jose Quintana lifetime.
Second basemen:
Robinson Cano, SEA: 15-for-40 with 2 HR against Derek Holland.
Kolten Wong, STL: Mini-stack of the top of the lineup against Jake Peavy (6.34 ERA)
Third basemen:
Matt Carpenter, STL: .919 OPS over his last ten games.
Kyle Seager, SEA: .586 average over his last seven games, and part of our Mariners stack.
Shortstops:
Eugenio Suarez, CIN: Hitting .346 with 4 HR over the last seven games.
Trea Turner, WAS: Had a big debut (3-for-3) and is cheap at $3800 against Jon Moscot.
Outfielders:
Adam Jones, BAL: "Deal of the day"
Mark Trumbo, BAL: Going back to the well against a southpaw, who Trumbo typically mashes against (.870 OPS three-year average).
Nelson Cruz, SEA: .942 OPS against LHP this season.
Bryce Harper, WAS: Nats are projected to be the highest scoring team on Sunday.
Tweets from https://twitter.com/FantasyOnFOX/lists/fox-sports-fantasy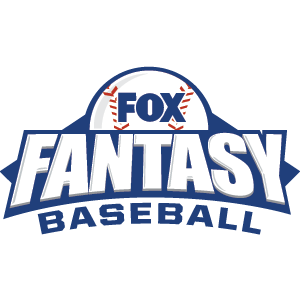 FOX Fantasy Baseball
Join or Create a Free League
Play Now!