Daily Fantasy Baseball Advice for July 3
Welcome to today's daily fantasy post! Remember that you can find our posts on the brand-spanking new DFS home page, as well as the fantasy page. Bookmark those sites now!
Let's get to Sunday's interesting facts, using DraftKings prices.
Five Things to Watch:
1. Here are the three highest projected over/unders, provided by OddsShark…
2. Weather: Keep an eye on St. Louis again but we should be all clear elsewhere.
3. You down with BvP? Khris Davis has two homers in 12 at-bats against Francisco Liriano. Jose Altuve is just 3 for 20 against Jose Quintana. Jay Bruce is 5 for 10 with a home run against Stephen Strasburg.
4. Your three biggest pitching favorites for the night: Michael Wacha (-188) against the Brewers, Cole Hamels (-163) against the Twins and Chris Archer (-150) against the Tigers.
5. Sneaky stack options: The Rays against Mike Pelfrey makes a lot of sense, especially since no one is terribly expensive on that roster. The Cardinals should be able to beat up on Chase Anderson at home.
Yesterday's recap:
Scott Kazmir was our deal of the day, and he hurled six scoreless innings and struck out 10 in a dominant performance. Ben Zobrist was our must-start of the day, and he homered. The Angels were also recommended as a stack option, and they scored 21 runs (!!!) against the Red Sox. Let's move on to Sunday.
Must-Start of the day: Robinson Cano, SEA
We'll hop on board the BvP train again since it worked out yesterday with Zobrist. Cano is 8 for 14 with two homers against Ubaldo Jimenez and he's hitting .342 over his past seven games.
Deal of the day: Danny Valenica, OAK
Valencia is just $3,800, despite the fact that he's hitting .375 with a 1.149 OPS against southpaws this season. He's always in play against lefties, but with the way Liriano has been pitching, you'd be silly to look elsewhere.
Avoid of the day: Ian Kinsler, DET
He's just 2 for 18 lifetime against Archer with six strikeouts. There are better options at second base.
Stack of the day: Seattle Mariners
Ubaldo Jimenez has been a mess this year (6.63 ERA, 1.91 WHIP), and the Mariners bats are surprisingly cheap. Cano, Nelson Cruz, Kyle Seager and the rest of Seattle's lineup are all in play.
Starting pitchers:
Cole Hamels, TEX: He's a big favorite on the road, and a matchup with Kyle Gibson should produce a win fairly easily. He just feels a little less dangerous than Strasburg or Noah Syndergaard given his opponent.
Daniel Mengden, OAK: He's averaging 19.8 DK points per start, but he's still listed at just $8,400. Although the Pirates are tough, a home matchup against Liriano could produce a win fairly easily if he can keep the damage to a minimum.
Chris Archer, TB: The mid-range options are a little scary, but Archer has massive strikeout potential at this price and is a big favorite against Pelfrey.
Catchers:
Buster Posey, SF: Always dangerous against southpaws.
Brian McCann, NYY: Andrew Cashner struggles against left-handed batters.
First basemen:
Jose Abreu, CWS: It hasn't been a great season, but he's too talented to be priced this low at $3,500.
Adam Lind, SEA: Mariners stack.
Second basemen:
Robinson Cano, SEA: "Must-start of the day"
Daniel Murphy, WAS: John Lamb struggles against lefties and Murphy is underpriced at $4,200 in a great matchup.
Third basemen:
Danny Valenica, OAK: "Deal of the day"
Kyle Seager, SEA: Stack against Jimenez.
Shortstops:
Francisco Lindor, CLE: Just $3,700 against J.A. Happ.
Manny Machado, BAL: Hitting .465 over the past 10 games.
Outfielders:
Nelson Cruz, SEA: Four homers in his past 10 games and part of our Mariners stack.
Marcell Ozuna, MIA: 1.205 OPS over his past 10.
Bryce Harper, WAS: Another dangerous lefty bat to stack against Lamb.
Tweets from https://twitter.com/FantasyOnFOX/lists/fox-sports-fantasy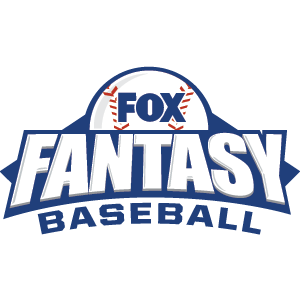 FOX Fantasy Baseball
Join or Create a Free League
Play Now!