Daily Fantasy Baseball Advice for July 1
For those who are unfamiliar with my thought process, I aim to add as many home run hitters as possible to my daily fantasy baseball lineups. One way of doing that is to look at a player's isolated power numbers (ISO). The ISO statistic removes singles and provides a larger weight for each extra-base hit.
I also use the weighted on-base average (wOBA) metric. This stat takes every positive outcome into consideration.
Last year, the league average was a .150 ISO and a .313 wOBA. So, when you see me list a player's ISO or wOBA, you know why I emphasize hitters with numbers much higher than the 2015 averages.
5 Things to Watch:
1. Here are the three highest over/unders for Friday, provided by OddsShark…
2. With Boston being one of the biggest favorites of the day (-220) and having the highest projected total, that means Vegas is expecting a slew of runs from the Red Sox. Jhoulys Chacin has allowed at least four earned runs in each of the past four outings. On the road, Chacin is 1-4 with a 6.02 ERA. Right-handed hitters have a combined .297 AVG against Chacin this season (lefties have a .255 AVG).
3. Unfortunately, after building up the Boston offense, I must tell you that the LAA/BOS game has rain in the forecast. That also is true for CHC/NYM.
4. It's Canada Day, so the Blue Jays' game will be at 1:07 p.m. ET today. Sorry, no Cleveland or Toronto players will be listed here. Also, the Reds-Nationals' game is at 6:05 p.m. ET. They are also removed from my pool of players.
5. For the BvP enthusiasts: Brandon Moss is 7-for-13 (.538) with two extra-base hits against Matt Garza … Matt Adams is 8-for-15 (.533) with three extra-base hits against Garza … Jhonny Peralta is 17-for-37 (.459) with two home runs against Garza … Finally, in non-Garza news, Prince Fielder is 7-for-18 (.389) with three home runs against Ervin Santana.
Yesterday's recap:
Normally, it's John Halpin's bats who impress, but yesterday it was the pitching. He suggested Michael Pineda and he had a tremendous day: 6 IP, 1 ER, and 12 Ks. Gio Gonzalez (6 IP, 9 Ks) and John Lackey (6.1 IP, 5 Ks) also made the cut. Halpin also suggested that you stack the Nats. Washington scored a Thursday-high 13 runs.
Must-Start of the day: Mookie Betts, BOS
It's best to have the leadoff hitter for the team with the highest projected run total on your DFS lineup. Betts has a .303 AVG against righties this season and is sure to contribute for the Red Sox tonight against Chacin.
Deal of the day: Michael Fulmer, DET
The strikeouts aren't always there, but Fulmer has allowed one earned run or fewer in seven straight starts. Plus, in his last outing against the Rays, Fulmer was masterful: 7 IP, 1 ER, 11 Ks.
Avoid of the day: Khris Davis, OAK
He is 4-for-23 (.174) with eight strikeouts against Jeff Locke.
Stack of the day: Boston Red Sox
Adding to the "5 Things" mention, use these Red Sox in your DFS stack: David Ortiz, Jackie Bradley Jr., Mookie Betts and Travis Shaw.
Starting pitchers:
Jacob deGrom, NYM – Rain is in the forecast, but his numbers make him too difficult to pass up. He has struck out at least six batters in seven straight games and has allowed three earned runs or fewer in six consecutive outings.
Jaime Garcia, STL – It's rare to see back-to-back bad outings from Garcia. He allowed five earned runs in his last performance, so hopefully Garcia is poised to bounce back. He's struck out six batters in back-to-back games and has faced the Brewers twice this season: 14 IP, 2 ER, 16 Ks.
Michael Fulmer, DET – "Deal of the day"
Catchers:
Buster Posey, SF – We haven't listed his name in a while, but Posey has a .325 wOBA against righties and gets a favorable ballpark tonight in Arizona.
Jason Castro, HOU – The lineup spot isn't favorable, but Castro has a .238 ISO against righties this season.
First basemen:
David Ortiz, BOS – "Stack of the day"
Travis Shaw, BOS – "Stack of the day"
Brandon Belt, SF – He has a .207 ISO against righties this season.
Prince Fielder, TEX – (See "5 Things")
Second basemen:
Brian Dozier, MIN – He has a .340 ISO and a .454 wOBA against southpaws this year.
Jurickson Profar, TEX – He has a .238 ISO and a .471 wOBA against righties this season.
Rougned Odor, TEX – He has a .222 ISO against righties this year.
Third basemen:
Danny Valencia, OAK – He has a .352 ISO against left-handed pitchers this season.
Luis Valbuena, HOU – He has a .347 wOBA against righties in 2016.
Shortstops:
Marcus Semien, OAK – He has a .328 ISO against southpaws this year and even homered against Madison Bumgarner last night.
Carlos Correa, HOU – He has a .247 ISO and .387 wOBA against righties this year.
Eduardo Nunez, MIN – He has a .290 ISO against lefties this season.
Brandon Crawford, SF – He has a .345 wOBA against righties in 2016.
Jhonny Peralta, STL – (See "5 Things")
Outfielders:
Mookie Betts, BOS – "Stack of the day"
Ian Desmond, TEX – He has a .214 ISO against right-handed pitchers this season.
Jackie Bradley Jr., BOS – "Stack of the day"
Robbie Grossman, MIN – He has a .234 ISO against southpaws in 2016.
Brandon Moss, STL – (See "5 Things")
Tweets from https://twitter.com/FantasyOnFOX/lists/fox-sports-fantasy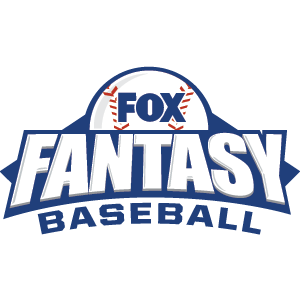 FOX Fantasy Baseball
Join or Create a Free League
Play Now!