Daily Fantasy Baseball Advice for April 26
Welcome to today's daily fantasy post! Remember that you can find our posts on the brand-spanking new DFS home page, as well as the fantasy page. Bookmark those sites now!
Let's get to today's interesting facts, using DraftKings prices.
5 Things to Watch:
1. Clayton Kershaw ($13,800) is the biggest favorite on the board, and a better bet than fellow aces Max Scherzer ($12,900) and Chris Sale ($12,000). Scherzer against the Phillies is pretty close, though.
2. Beyond the aces, Ubaldo Jimenez ($8,500) draws the Rays, who have the third-highest strikeout rate in the majors. Kyle Hendricks ($8,600) gets the whiff-prone Brewers, and is a strong favorite at -215. Atlanta's Matt Wisler ($6,000) is very cheap, and has averaged 16.5 DK points over three starts so far. Finally, do you want to try one of baseball's best starters for just $7,200? That's Gerrit Cole, and he's pitching at Coors Field for the first time. Risky, I know.
3. Yo, BvPers: Jon Jay ($2,400) is 12-for-29 with three homers in 29 at bats vs. Johnny Cueto … Alexei Ramirez ($2,500) is 7-for-11 with a homer vs. Cueto, while Matt Kemp ($4,000) is 7-for-16 with two homers vs. Cueto … Kendrys Morales ($3,500) is 8-for-14 with a homer vs. Jered Weaver … Nelson Cruz ($4,200) is 7-for-14 with a couple of homers vs. Dallas Keuchel.
4. Pirates-Rockies at Coors has the highest projected run total at 10, with Yankees-Rangers following at 9.5, and A's-Tigers next up at nine. If you don't go with Pirates like everyone else, stacking Yankees against A.J. Griffin and/or A's versus the awful Mike Pelfrey would make sense. A's 2B/3B Chris Coghlan ($3,300) batted second for the A's Tuesday night, and has homered three times in his last five games.
5. Bargain hunters (stacking or not) should think about A's C Stephen Vogt ($3,400) versus Pelfrey; Diamondbacks 2B/3B Brandon Drury ($2,100), who has been batting second and has averaged 10.25 DK points over his last four games; and Pirates 1B/OF Sean Rodriguez ($3,200) vs. Jorge De La Rosa. Just make sure Rodriguez isn't batting too low in the order.
Now, here are Adam Meyer's daily fantasy baseball suggestions for Tuesday…
Tweets from https://twitter.com/FantasyOnFOX/lists/fox-sports-fantasy
Yesterday's recap:
Matt Joyce was a good call (wish I played him on all lineups). Yan Gomes was the deal of the day (HR). Nolan Arenado was a complete bust for us.
Must-Start of the day: Stephen Vogt, OAK
For all the reasons mentioned by John Halpin and the fact that Vogt had a .211 ISO against RHPs last year makes him a great addition on all DFS sites.
Deal of the day: Chris Coghlan, OAK
(See "5 Things")
Avoid of the day: Hunter Pence, SF
He is 0-13 with five strikeouts in his career against James Shields.
Stack of the day: Oakland Athletics
With weather being a factor in both Colorado and Texas, I'll provide the safer stack of the evening. Oakland is the favorite in a game with an over/under of nine total runs. With a righty on the hill for Detroit, Stephen Vogt and the A's outfield (potentially the DH, too), is the play. Basically, if they bat in the top five, add them.
Starting pitchers:
Max Scherzer, WAS – If you want the Clayton Kershaw talent without paying the Kershaw price, go with Mad Max. He's only the third-most expensive pitcher on FanDuel. In his career, Scherzer is 5-1 with a 2.11 ERA in seven starts against the Phillies. However, on DraftKings, I'd either pay-up for Kershaw or save over $2,000 with Cueto.
Bartolo Colon, NYM – If you want Clayton Kershaw on DraftKings, then Colon is your guy for SP2. The Reds are projected to score 3.43 runs, which is the lowest, outside of the offenses facing top tier pitchers.
Johnny Cueto, SF – His game has a low over/under (seven total runs) and Cueto's Giants are a strong favorite (-182). Plus, the Padres are prone to punchouts.
Kyle Hendricks, CHC – He's notched at least five strikeouts in three-straight starts. On two-SP sites, like DraftKings, Hendricks is a great pair with an elite ace.
Catchers:
Stephen Vogt, OAK – Last year, he had a .211 ISO against RHPs.
Victor Martinez, DET – On some sites, he's eligible at catcher. This season, V-Mart has a .286 ISO against southpaws.
Yan Gomes, CLE – He went yard last night and now holds a .222 ISO against right-handed pitchers.
First basemen:
Mark Teixeira, NYY – Last year, he had a .339 ISO against righties.
Jose Abreu, CWS – In 2015, he had a .240 ISO against right-handed pitchers.
Carlos Santana, CLE – In 43 plate appearances, Santana has a .333 ISO against righties this season.
Second basemen:
Rougned Odor, TEX – He didn't score a fantasy point last night, which could actually make him a stronger play for tonight. Last year, Odor had a .210 ISO against righties.
Jason Kipnis, CLE – This year, he has a .212 ISO against RHPs.
Third basemen:
David Freese, PIT – He has a .286 ISO against left-handed pitchers
Matt Carpenter, STL – Last year, he had a .249 ISO against righties.
Todd Frazier, CWS – This season, he has a .281 ISO against righties.
Shortstops:
Aledmys Diaz, STL – He has a .381 ISO against righties in 2016.
Jordy Mercer, PIT – This is my punt position for the day. This season, Mercer has a .231 ISO against lefties and could bat towards the top of the Pirates lineup.
Outfielders:
J.D. Martinez, DET – He has a .294 ISO against lefties this season.
Carlos Beltran, NYY – This year, he has a .256 ISO against righties.
Joc Pederson, LAD – In 2016, he has a .240 ISO against right-handed pitchers.
Josh Reddick, OAK – He leads Oakland with a .294 ISO against righties this season.
Chris Coghlan, OAK – "Deal of the day."
Jeremy Hazelbaker, STL – In 49 plate appearances this season, Hazelbaker has a phenomenal .419 ISO against right-handed pitchers.
Sean Rodriguez, PIT – This year, he has a .400 ISO against lefties this year.
Gregory Polanco, PIT – He has a .333 ISO against southpaws in 2016.
Andrew McCutchen, PIT – In your Pirates stack, he's a must.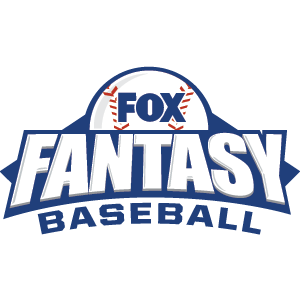 FOX Fantasy Baseball
Join or Create a Free League
Play Now!