Daily fantasy baseball advice for April 12
Welcome to today's daily fantasy post! Remember that you can find our posts on the brand-spanking new DFS home page, as well as the fantasy page. Bookmark those sites now!
Let's get to today's interesting facts, using DraftKings prices. We'll cover the night slate of games, leaving out only Pirates-Tigers (1:10 p.m. ET) and Diamondbacks-Dodgers (4:10 p.m.) from today's schedule.
Five things to watch
1. So you think Noah Syndergaard is the baddest man on the planet, and you want to start him even if Jose Fernandez will toe the rubber for the opposing Marlins? It makes sense, as the numbers line up in Syndergaard's favor. The Mets are a -142 favorite, and this game has the lowest projected run total on the board (6.5). At $10,400, Syndergaard is markedly cheaper than both Fernandez ($11,900) and Corey Kluber ($12,200). Just remember that EVERYONE is thinking the same thing and that Thor's ownership levels figure to be sky high.
2. Beyond the aces, Washington's Gio Gonzalez is a fine target. The Nats are a huge favorite (-225) against the terrible Braves' lineup in Gio's first start of the season. Who wants to be brave enough to use a Gio-Aaron Sanchez ($5,900) pairing?
3. Hey, BvPers: Robinson Cano ($4,200) is 15-for-37 with a couple of home runs versus Derek Holland. Cano's teammate, Nelson Cruz ($4,700) has faced Holland only eight times, hitting one home run. However, Cruz KILLS LEFTIES.
4. Nobody will blame you for chasing Giants and Rockies at Coors Field, as the projected run total is a typical 10.5 for the Jeff Samardzija-Tyler Chatwood matchup. Adam gets into more detail below, but my favorites on each side are Denard Span ($4,700) and Carlos Gonzalez ($4,600). CarGo went deep twice on Sunday.
5. Need a money-saving option? Josh Phegley's main reason for existence is hitting against southpaws — he has a solid .338 career wOBA against them, and goes for $3,000. Padres leadoff hitter Jon Jay is priced at $2,900 against Philly starter Charlie Morton, who has never been able to miss many bats.
Adam Meyer's daily fantasy baseball advice for Tuesday …
Tweets from https://twitter.com/FantasyOnFOX/lists/fox-sports-fantasy
Yesterday's recap
On Monday, we listed these home run hitters: J.D. Martinez, Mark Trumbo, Mookie Betts, Colby Rasmus, and Nelson Cruz.
Must-Start of the day: Noah Syndergaard, NYM
In a game with a low over/under, where his team is the favorite, and the price tag is low, I'll buy all the Syndergaard stock I can find on Tuesday night.
Deal of the day: Francisco Lindor, CLE
If you don't want to spend a ton of money on Trevor Story or Carlos Correa, pivot to Lindor. In 140 ABs last year, Lindor had a .321 AVG and .200 ISO against left-handed pitchers.
Avoid of the day: Jed Lowrie, OAK
He is 0-for-18 with three strikeouts in his career against Hector Santiago.
Stack of the day: San Francisco Giants
It was a tough decision between the Giants and Rockies, but I think it's easier to stack Giants tonight. Buster Posey, Brandon Crawford, Brandon Belt, Hunter Pence and Joe Panik are all rosterable.
Starting pitchers
Noah Syndergaard, NYM: "Must-Start of the day."
Jose Fernandez, MIA: He struck out 13 batters in his first start. Tonight, Fernandez will face the Mets. In his career, Fernandez is 1-0 (1.64 ERA) with 27 strikeouts in 22 innings of work against the Mets.
Corey Kluber, CLE: In his career, Kluber is 4-0 with a 2.02 ERA in domes.
Gio Gonzalez, WAS: On two-pitcher site, Gonzalez is a great SP to pair with an expensive arm. The Nats are a strong favorite (-200), and Gonzalez had a 8.7 K/9 in 2015.
Aaron Sanchez, TOR: Like Halpin asked earlier, who's brave enough to start Sanchez? In a two-SP format, his salary offers you plenty of flexibility. High risk/high reward GPP play.
Catchers
Buster Posey, SF: In his career, Posey is 67-for-169 (.396 AVG) with nine home runs at Coors Field.
Cameron Rupp, PHI: In a punt move, Rupp is the play. He had a .242 ISO against lefties in 2015.
First basemen
David Ortiz, BOS: He had a .320 ISO against righties in 2015.
Brandon Belt, SF: He had a .198 ISO against righties last year.
Mike Napoli, CLE: Last year, he had a .285 ISO and .403 wOBA against southpaws.
Second basemen
Robinson Cano, SEA: (See "5 Things")
Joe Panik, SF: Great addition to a Giants stack.
Third basemen
Kyle Seager, SEA: He had a .214 ISO against lefties last year.
Maikel Franco, PHI: He had a .232 ISO against lefties in 2015.
Nolan Arenado, COL: His game has the highest over/under and Arenado had a .318 ISO against righties in 2015.
Shortstops
Brandon Crawford, SF: Against righties, Crawford had a .220 ISO last year.
Francisco Lindor, CLE: In 140 ABs last year, Lindor had a .321 AVG and .200 ISO against left-handed pitchers.
Outfielders
Nelson Cruz, SEA: The lefty-smasher had a .315 ISO against southpaws last year.
Yasiel Puig, LAD: He had a .265 ISO against lefties in 2015.
Hunter Pence, SF: Use in a Giants stack.
Carlos Gonzalez, COL: He had a .332 ISO against right-handed pitchers last year.
Mookie Betts, BOS: He had a .192 ISO last year against righties.
Rajai Davis, CLE: I love leadoff hitters with low price tags.
Jon Jay, SD: (See "Rajai Davis")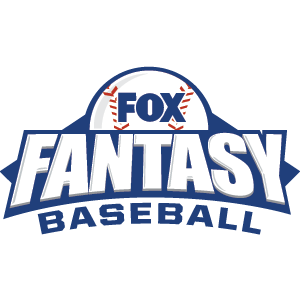 FOX Fantasy Baseball
Join or Create a Free League
Play Now!