Purple haze or rock solid? Analyzing the hot start of the Colorado Rockies
It's the park, not the player.
Since the Colorado Rockies moved into Coors Field in 1995, that sentiment has been a scarlet letter for the team's hitters. A diminutive foul territory, large outfield dimensions and the infamous mile-high altitude of the "Sunshine State" of Denver equates to a launching-pad environment, as the stadium has constantly ranked among the league leaders in homers and runs allowed. Major League Baseball has tried to extinguish this fireworks display by introducing a room-sized humidor to store game-used baseballs. Though this has reduced the amount of long balls, Coors Field remains a nightmare for those on the mound.
These surroundings have made Colorado a perennial offensive juggernaut, finishing among the top-3 run producers in the National League 13 times in the past 21 years. This year's club is set to join these ranks, leading all of baseball in times crossing the plate with 230 runs in 40 contests. Spurred by All-Star fixtures Troy Tulowitzki and Carlos Gonzalez, along with contributions from greenhorn Nolan Arenado, late bloomer Charlie Blackmon and a rejuvenated Justin Morneau, the Rockies' plate dexterity has correlated to a 23-17 record, making Colorado one of the surprise starts as the 2014 campaign reaches its quarter mark.
Most casual baseball fans can attest to the Rockies' home-field advantage, yet what is the extent of this support? Moreover, is the collective hitting excellence a byproduct of the mountain air, or are the Rockies simply this good? A quick glance at the home-and-away splits says it's the former outlook:
Colorado Home-and-Away Stats
| | | | |
| --- | --- | --- | --- |
| Runs per Game | AVG | OBP | SLG |
| 7.67 (18 home games) | .355 | .401 | .600 |
| 4.18 (22 away games) | .258 | .306 | .426 |
To give these figures context, the National League average for scoring at home is 4.05 runs per outing with a .255/.322/.404 line versus a 3.79 mark and a .240/.302/.372 split on the road. Granted, one has to keep the sample size in mind with these numbers; nevertheless, mentioned above, a fourth of the season is in the books. In short, while the Rockies are a daunting lineup in the friendly confines of Coors Field, they're a slightly-above average team on the road.
Oddly enough, while Arenado, Blackmon and Morneau may seem like the aberrations out of this bunch, this trio has been just as sound in away endeavors (Arenado at .326/.344/.430, Blackmon with .293/.333/.440 and a .315/.338/.575 trifecta for Morneau). It's the franchise foundations of Tulo and CarGo that are the primary beneficiaries of the home cookin'.
Tulowitzki enters Monday play flaunting a league-best .395/.497/.766 line. Alas, those numbers come with a caveat, evidenced in his home-away splits:
Troy Tulowitzki Home-and-Away Stats
| | | | |
| --- | --- | --- | --- |
| PAs | AVG | OBP | SLG |
| 65 (home) | .608 | .677 | 1.098 |
| 90 (away) | .247 | .367 | .534 |
The data fits in line with Tulowitzki's historical output: in 452 home games, the 29-year-old owns a .322 average and .397 OBP versus a .275 batting clip and .349 OBP in 455 road contests. Gonzalez's divisions are just as vast in 2014, as the Silver Slugger is hitting .371 with a .629 slugging percentage at home against a stripe of .186/.247/.384.
If there's any upside to this claim, it's that, despite their elevated averages, most of these players' BABIP marks are relatively stable. Blackmon's .339 BABIP raises a bit of a red flag, but factoring in his speed, it's nothing to write home about. More importantly, the last time I checked, the Rockies are still playing the rest of their home contests in Coors Field this summer, meaning similar harvests are attainable.
The Rockies may ultimately continue this early-season success. Yet, as the numbers illustrate, the club is far from formidable on the road. With the importance of matchups in daily and weekly formats, don't fret about implementing a starter against the Rockies away from Colorado, and think twice about playing your own purple properties on the road.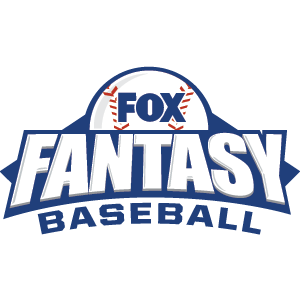 FOX Fantasy Baseball
Join or Create a Free League
Play Now!