Fantasy Preview: Cleveland Indians
2013 Fantasy Preview: Cleveland Indians
Lots of turnover here, including a late move that makes this team a lot more interesting.
Offseason moves:
Agreed to terms with OF Michael Bourn
Bourn's deal came to fruition on the eve of spring training; he'll lead off and play center field for the Tribe. Another season of 90-plus runs and 40-plus stolen bases awaits. Maybe Bourn will nail a pair of batting gloves to the wall after every steal, like Willie Mays Hayes.
Acquired OF Drew Stubbs and SP Trevor Bauer in a three-way trade that gave up OF Shin-Soo Choo and SS Didi Gregorius
Until Bourn came along, Stubbs was slated to play center field, but now moves to right. The talented Bauer is a highly regarded prospect, and will make a push for the Opening Day rotation.
Signed OF Nick Swisher
Swisher will play mostly first base, and while he's a good hitter, moving away from Yankee Stadium would hurt anyone's power totals.
Signed 1B Mark Reynolds
If you draft Reynolds, can you enjoy the 30 home runs while withstanding the .220 BA? Most fantasy squads live to regret that decision.
Signed SP Brett Myers
Rotation, bullpen, rotation, bullpen … rotation!
Lost DH Travis Hafner, 3B Jack Hannahan and SP Roberto Hernandez (formerly Fausto Carmona) via free agency
The Indians won't miss any of these guys, though Hafner wasn't terrible when he played last season.
Projected Lineup
1. Michael Bourn CF
2. Jason Kipnis 2B
3. Asdrubal Cabrera SS
4. Nick Swisher 1B
5. Carlos Santana C
6. Mark Reynolds DH
7. Lonnie Chisenhall 3B
8. Michael Brantley LF
9. Drew Stubbs RF
The Indians' figure to employ a fleet-footed outfield of Bourn, Brantley and Stubbs. They didn't really have a DH before Bourn signed, so the only person that move might affect is a lefty DH type, whether it's Jason Giambi or Chris McGuiness taking a playing-time hit. Here's one suggestion that Giambi and Stubbs should be a lefty-righty lineup platoon, with Reynolds (to 1B) and Swisher (to RF) changing positions when the Giambino plays against righties.
Injuries slowed Cabrera last season – he could repeat 2011 if healthy. Chisenhall's likely mediocrity (.260, 15 HR) makes him barely draftable in standard mixed leagues. Brantley's stolen-base promise is fading, and he's basically a non-entity for mixed league owners.
Rotation
1. Justin Masterson
2. Ubaldo Jimenez
3. Brett Myers
4. Zach McAllister
5. Carlos Carrasco
CL: Chris Perez
Masterson's K and BB rates are below average, but he gets a lot of ground balls. That's probably not enough to draft him in standard mixed leagues. Myers' return to starting figures to produce an ERA in the 4.00 range with a strikeout rate close to the league average – eh. McAllister's numbers were interesting last season, and he should be on your radar when filling out the back end of AL-only rotations (a fly-chasing outfield will help McAllister more than his rotation mates). If Carrasco holds off Bauer for the final rotation spot, he'll be a wildcard after missing all of 2012 due to Tommy John surgery. He showed promise, groundballiness and a 4.62 ERA in 2011. Bauer is a big-time talent, but is only 22 and needs to throw more strikes. It's tough to recommend him in mixed leagues unless there are keepers involved.
Perez had his best season in 2012, and if the Indians contend, he figures to keep his job. If Perez falters or gets hurt, Vinnie Pestano is the heir apparent. A lot of people love Pestano, but he struggles against lefthanded hitters.
Big questions:
Which half of 2012 was the real one for Kipnis?
The first one, when he was really good (.275 BA, 11 HR, 19 SB, .759 OPS). The bet here is that Kipnis' second half slump was a mostly due to a neck injury and/or simple fatigue from his first big-league season. A 20-homer, 25-steal season seems likely, and Kipnis should be targeted in Round 4 of standard mixed league drafts, partially because second base is a fantasy wasteland after the top 12 or so guys.
Should we stop waiting for Santana's breakout?
Last season wasn't too great, right? Look a little closer, and you'll see that Santana batted .278 with 13 home runs and an .870 OPS in the second half. Get ready, folks. Here he comes.
WTF, Ubaldo?
Jimenez's fastball velocity has dropped like a rock since his breakout 2010 season in Colorado. Last year, his strikeout and walk rates moved dramatically in the wrong direction, and his ERA ballooned to a well-deserved 5.40. There's no good reason to expect a bounceback other than the cliché'd "he's done it before" rationale. If you want to draft Jimenez as a lottery ticket and have the ability to cut him quickly if things don't work out, go ahead if you want to. Don't expect much, though.
Sleeper
Stubbs. With Bourn's arrival, people will downgrade him. He'll still get plenty of playing time, and he averaged 15 home runs and 35 stolen bases in 2011-12. High strikeout totals limit Stubbs' batting average ceiling, but he's more of a .240-.250 guy than a .213 guy like last season, and that matters. Snag him, deep league owners.
Top prospects
Trevor Bauer, SP – MLB.com has Bauer ranked as baseball's No. 17 overall prospect. The 22-year-old whiffed 200 batters over 156 innings in parts of two minor-league seasons, but issued an unacceptable 73 free passes. Also, if we're to believe Diamondbacks' catcher Miguel Montero, Bauer may be resistant to helpful advice from more experienced teammates. Bauer could become an ace, but don't look for that to happen right away.
Francisco Lindor, SS – Lindor is only 19, so you shouldn't look for him in Cleveland until at least 2015. However, he makes big impressions on scouts with both his bat and his glove, and last season's 28 steals suggest plenty of fantasy impact down the road. If he finds some power – and he might – the sky is the limit. Lindor is ranked as baseball's 14th-best prospect by MLB.com, and is a top-10 prospect elsewhere.
Danny Salazar, SP – The Indians' prospect quality drops off significantly after Bauer and Lindor. Salazar is a hard thrower who held his own after a promotion to Double A last season (he missed most of 2011 due to Tommy John surgery). Salazar could move quickly due to the big club's terrible rotation, but if he becomes a reliever at some point, it might not be a bad thing.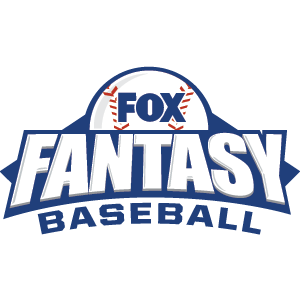 FOX Fantasy Baseball
Join or Create a Free League
Play Now!