Reds' Cozart still available in leagues
Welcome to the latest edition of "Free Agent Frenzy," which will try to steer you in the right direction when trying to fill roster spots.
Note: Ownership percentages below are from FOXSports.com leagues. We'll try to stick to the general rule that no player will appear twice in Free Agent Frenzy during a four-week period.
Catcher
Standard Leagues: Ryan Doumit (8.6 percent owned) has four homers and 21 RBI already, and is shuttling between catcher and the outfield. Doumit can hit, and with the Twins wanting to keep Joe Mauer healthy, he'll keep playing.
Deep Leagues: Hey, it's a Coors Field hitter! Wilin Rosario (0.3 percent owned) has four homers this season, and slugged 21 in 102 games at Double A in 2011. Sure, he strikes out a lot, but most fantasy backup catchers are flawed. Rosario is at least in a platoon with Ramon Hernandez, and his playing time might increase if he keeps hitting.
First Base
Standard Leagues: At age 38, Todd Helton (23 percent owned) is more likely to decline than improve or maintain his performance. However, last year he batted .302 with 14 home runs, and he can still take a walk and hit line drives with the best of them. If you need a short-term replacement, Helton should pop some homers with a strong BA. You can always waive him if it doesn't work out.
Deep Leagues: Brent Lillibridge (0.4 percent owned) qualifies at first base and outfield, and though he doesn't have much power, he already has seven stolen bases in limited playing time. If you need a temporary replacement at this position, why not go against the grain and grab some speed?
Second Base
Standard Leagues: Chris Getz (1 percent owned) is in a bit of a weird situation, with Johnny Giavotella having been called up last week. But, Getz is batting .294 with five stolen bases, and by all accounts the Royals are happy with how he's played. Getz might be in danger of losing his job later in the season, but should be a nice source of free speed for awhile longer. Sorry we don't have a better player to suggest, but second base is a fantasy free agent wasteland this season.
Deep Leagues: Speaking of Johnny Giavotella (1.6 percent owned), he had 11 homers and 14 stolen bases between Triple A and the majors last season, and was batting .331 with five homers before his recent callup. Picking him up might be a long-term investment instead of a short-term bonus, but over the course of the season, he won't be in Kansas City to sit on the bench.
Third Base
Standard Leagues: I read a good story last week about Kyle Seager's (23.4 percent owned) work ethic, and it's showing. The Mariners' 3B wasn't expected to do much this season, but he's batting close to .300 with four homers, three stolen bases, 20 RBI and a slugging percentage close to .500. Seager appears to have brushed Chone Figgins and Alex Liddi aside to become the M's starter at the hot corner, and should continue to provide useful production.
Deep Leagues: Cody Ransom (1.1 percent owned) will be squeezed for playing time when SS Stephen Drew comes off the DL, but his versatility and power has been earning him playing time at shortstop and third base for the D-backs. Ransom is a 36-year-old journeyman, and the Snakes probably won't get too attached to him. However, they might not be too attached to Ryan Roberts, either. In NL-only leagues or possibly even deep mixed formats, Ransom could hit a handful of home runs for you. He hit 27 homers with 10 stolen bases at Triple A in 2011. It would help another one of his teammates got injured, though. Yes, we know that's a mean-spirited thing to say.
Shortstop
Standard Leagues: Zack Cozart (27.9 percent owned) has been leading off lately for the Reds. He's not spectacular, but he's doing fine, with three home runs and pacing toward 90 runs. With a minor-league history that suggests he can also steal 20 bases, Cozart is a smart pickup in any format.
Deep Leagues: If you're in a deep mixed or AL-only league, Tampa Bay's Elliot Johnson (0.1 percent owned) is worth a look, as he's been getting increased playing time during Evan Longoria's absence. The 28-year-old Johnson hasn't hit much as a big leaguer, but did you know that he batted .319 with 11 homers and 30 stolen bases in 109 Triple-A games in 2010? We're talking about a deep-dive for a middle infielder here. Johnson might not be terrible, and he could even help you a little. He's got four stolen bases so far this season.
Outfield
Standard Leagues: Bryce Harper is great, Bryce Harper is the best prospect ever, Bryce Harper stole home … yeah, yeah, yeah. Mike Trout (19.8 percent owned) is a blue-chip prospect as well, he's playing every day in Anaheim, and he's available in a lot more leagues. Trout has been just OK so far, but he should steal plenty of bases – think 25-30 – and pop 10 homers as well. Harper might be the better long-term bet, but Trout is the better fantasy play in 2012. He was batting .289 with a couple of homers, a couple of steals and an .879 OPS heading into Sunday night's game, besting Harper across the board in similar playing time.
Deep Leagues: Brian Bogusevic (0.4 percent owned) is starting to hit following a slow start. The Astros seem to be invested in Bogusevic as a starting outfielder, and from 2009-11 he averaged nine home runs and 23 stolen bases between the minors and majors. Bogusevic isn't afraid to take a walk, so his on-base skills will help on the stolen-base front. He's got four swipes already, and there will be plenty more to come.
Starting Pitcher
Standard Leagues: Who's afraid of a 6.59 ERA? Mike Minor's (12.4 percent owned) line is pretty ugly right now, but his strong K/BB ratio (41/12 in 42 1/3 IP) suggests improvement down the line. Starters of Minor's caliber are probably better as streamers than full-time pickups, but his skills make him a candidate to rise to the next level.
Deep Leagues: Break up the Mets! Dillon Gee's (2 percent owned) 4.78 ERA is deceptively high, as he's posted a K/BB ratio of better than four-to-one over his first six starts, and is inducing a very high percentage of ground balls. That's a good way to stay out of trouble, and it makes Gee a candidate for deep mixed league rosters.
Relief Pitcher
Standard Leagues: Alfredo Aceves (20.1 percent owned) gave up three runs against the Tigers on April 8, and five runs against the Yankees on April 21. In his other 14 appearances, he's allowed two runs in 14 2/3 innings. Am I cherry-picking numbers to make Aceves look good? Perhaps, but we're talking about a guy with a career ERA of 3.11 who doesn't appear to be in any danger of losing his closer's role in Boston. Look past the overall ERA of 6.14 – he's fine.
Deep Leagues: Ryan Cook (1.2 percent owned) was acquired from the Diamondbacks in the Trevor Cahill trade over the winter. He's been lights out for the A's so far, allowing ZERO runs in 15 appearances. Cook became a reliever for the first time last season, and many people think he's being groomed for the closer's job in Oakland. Brian Fuentes replaced Grant Balfour in the role over the weekend, and with the A's not expected to contend in the AL West, there's a decent chance that both veterans will become trade bait this summer. My preseason money was on Fautino De Los Santos to be Oakland's next closer, but Cook now looks like the better bet, at least for the second half of 2012.
See you here next week!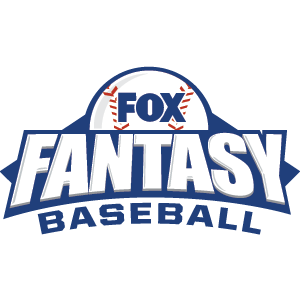 FOX Fantasy Baseball
Join or Create a Free League
Play Now!