Chin music: Under the radar youngsters
The MLB trade deadline is just over a week away, while appetizers in the form of minor trades – Adam LaRoche to Boston and Julio Lugo to St. Louis for Chris Duncan – are already being digested by the trade lover in all of us. For fantasy owners, the unheralded small pieces or the young replacement players getting an opportunity to see regular at-bats following a departed star can be particularly valuable. If Oakland trades Matt Holliday, someone like Aaron Cunningham (.288, 9 HR, 33 RBI and 8 SB in 48 games at Triple-A) could emerge as a relevant waiver wire pickup and replace a low-upside stopgap currently plodding away in your lineup for a .240 average and no power.
Even though Lugo and Duncan are nothing to get overly excited about – perhaps the change of scenery will turn one or both of them into useful role players in deeper fantasy leagues again. We'll be closely monitoring trades and callups for the rest of the season scouring for value on what often becomes a very hollow waiver wire during the final months of the regular season.
Here's a look at some players who are seeing an expanded role – and other who are simply being overlooked in many leagues right now.
Garrett Jones, OF/1B, PIT – Sustainability is likely an issue, but power for the final two months doesn't appear to be. Now that Adam LaRoche is out of the picture, things are looking better for Jones going forward. Even though the Pirates want to give Steven Pearce one last look at first base, Jones' spot in the lineup appears to be safe for the foreseeable future. He homered for the seventh time in his last nine games in Wednesday's win over Milwaukee. Nobody slugs .746 for more than a few weeks, but Jones hit 23 homers at Triple-A last season and the 28-year-old's biggest issue throughout his career has been getting opportunities to play at the big league level. Pittsburgh has nothing to lose by playing out the string with him in the middle third of their lineup.
Brett Anderson, SP, OAK – His ship sailed long ago for those in keeper leagues, but one-year owners – and there should be more – have been reaping the benefits of a three-start stretch where he's allowed just seven hits over 21 shutout innings. Anderson has a 70:25 K:BB ratio in 95 1/3 innings this season. I've spent more time gushing about the young pitching in Oakland this summer than chasing ice cream trucks, but Anderson isn't getting anything close to the credit he deserves. He's fourth among all MLB pitchers under 24 with a 2.80 K/BB rate (minimum 40 innings pitched). You'll rarely hear Anderson's name mentioned with the likes of David Price (1.61 K/BB) or Clayton Kershaw (1.73 K/BB), but he's the most polished young left-handed starter in baseball.
For those who are intrigued by unusual trade markets, consider this offer that was shot down by another owner in my score sheet league where I'm trying to build for the future. I offered Jose Valverde, Michael Bourn, Gary Sheffield, Bronson Arroyo and Jon Niese straight up for Anderson, no dice. This is a league where we're allowed (but not required) to keep eight players each season. Sure, it doesn't play anything like a 5×5 rotisserie league, but that seems like a ridiculous offer to turn down.
Miguel Montero, C, ARI – Chris Snyder's expected to return from the disabled list in the coming weeks, but there may not be much playing time go around if Montero keeps on swinging a hot bat. He went deep for the fifth time in eight games Wednesday afternoon, while improving his July line to .389/.421/.704 with five homers and 11 RBI. D-Backs general manager Josh Byrnes has taken plenty of criticism for Eric Byrnes' three-year, $30 million contract and his decision to hire A.J. Hinch as the team's new manager despite having no previous experience, but the GM's decision to hold onto his backup catcher when the trade offers came in during the offseason appears to be the right one.
Edwin Encarnacion, 3B, CIN – Since being activated from the DL, Encarnacion has quickly found his stroke at the plate for the Reds. He's 16-for-49 (.327) while drawing a healthy number of walks and showing pop – three homers and nine RBI since being activated. In shallow leagues, he's still hidden on the waiver wire because of poor overall numbers, but I'd rather have him in my third base spot than Brandon Inge (playing through a knee injury) or Melvin Mora for the rest of the season. Strike now before the window closes completely.
J.A. Happ, SP, PHI – The Phillies may be the favorites to land Toronto ace Roy Halladay, so Happ's role – if he isn't part of the package shipped north of the boarder – could be in jeopardy if Pedro Martinez hits the ground running in his return to big league action. Bottom line, those are a couple of significantly large "ifs," so it's still worth your time to target him on the strength of a 20:5 K:BB ratio over his last 28 innings. He's getting more wins than he should – the welcome byproduct of pitching for a good team – but opponents are hitting just .222 against him this season, and he's much better than fantasy owners are giving him credit for.
Dexter Fowler, OF, COL – Making his first full run through the big league gamut, Fowler's been getting on base at a .359 clip this season. Projected to be an eventual five-tool player, the 23-year-old switch-hitting speedster is already a good source of stolen bases. He's put together a 15:15 BB:K mark over 55 at-bats in July, while swiping nine more bags during that span. With the Rockies continuing to play well under Jim Tracy (34-15 since he took over), there won't be an offensive letdown after the trade deadline in Colorado. Look for Fowler to continue receiving the green light on the basepaths as the Rockies make their push for a playoff spot down the stretch.
Yunel Escobar, SS, ATL – Underrated, he is. Escobar homered for the 10th time this season in Wednesday's win over the Giants. There's no reason why he should still be on the waiver wire in your league, so figure out a way to get his bat in your lineup at short or in the middle infield slot. He's responded to time in manager Bobby Cox's doghouse with a 20-for-50 (.400) mark in July, along with three homers and 17 RBI. For now, he's slotted into the No. 6 spot in the lineup, so the RBI opportunities should continue to flow accordingly.
Orlando Cabrera, SS, OAK – Cabrera was about as useless as a player can be for fantasy owners during the first three months of the season – .247/.290/.316, two homers, 25 RBI and just two steals – after hitting .281 or better in each of his previous three campaigns and averaging 22 swipes per year during that span. Enter July, where Cabrera's come back to life with a .375 average, two homers, 12 RBI and six stolen bases in six attempts. If nothing else, his recent rebound suggests he's worth of a pick up with the hope he can hit .275-.280 the rest of the way while throwing in another 8-10 steals.
Ian Stewart, 3B, COL – Nevermind that Stewart ranks fifth among all MLB third basemen with 17 homers this season. After striking out once in every 3.04 at-bats in May, he's gradually improved his plate discipline in June (3.96 AB/K) and July (6.00 AB/K). That's exactly the type of growth – yes it's a small sample size – that can foreshadow a breakout second half. He's been a drain in the batting average department (.215 average through the end of June) for most of the season, but his .292/.433/.646 July may be a sign of things to come. If he's not available in your league, this looks like a good opportunity to still buy on the relative cheap via trade before his value spikes.
Article first appeared 7/23/09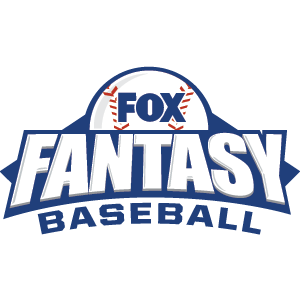 FOX Fantasy Baseball
Join or Create a Free League
Play Now!