Chin music: Stars in the making
September may be my favorite month of the year — pennant races, the start of the NFL and college football seasons, NHL training camp is underway — and there's always plenty to keep an eye on with your fantasy baseball teams. Even if you're in a one-year league and have fallen out of contention for this season, it's important to keep an eye on the players who've been recalled for the final month. While those in keeper leagues could have taken immediate action when Nelson Cruz went 32-for-90 (.356/.448/.667) with six homers and 23 RBI over 24 games last September, owners in one-year leagues should have been taking notes for their 2009 draft and making sure to upgrade Cruz as a definite sleeper with an opportunity to produce big numbers in a full season chance with Texas.
How about Joey Votto last September? He didn't sneak up on people the same way Cruz might have, but .309/.400/.723 with nine homers and 20 RBI should have solidified his place as an undervalued, potential top-10 fantasy first baseman entering this season. Votto's strong finish foretold a .357 average with eight homers and 33 RBI on June 1.
It works for pitchers too. Florida's Josh Johnson returned to the mound from Tommy John surgery last July. Fortunately, when a pitcher comes back midseason we get a chance to evaluate their progress for a few months rather than blindly trying to forecast what's to come when a player gets back from the operation in April. Johnson had a 29:7 K:BB ratio in 29 2/3 innings last September, while he also held the opposition to just three homers despite giving up 35 hits. Ultimately, he showed that his command was back and that he could still miss bats at a strikeout-per-inning clip. He enters his start on Friday against Washington with a 14-4 record, 3.04 ERA and 158:47 K:BB ratio. There's a good chance he was available much later than a typical top 15-20 pitcher in your draft and if you look at teams contending for a fantasy title this season, he'll be listed on many of them.
Here's a list of players you should watch closely — and even consider picking up for the stretch run or for next year if you're in a keeper league.
Gavin Floyd, SP, CHW — He's not unowned in many (if any) leagues, but Floyd's looking like someone I'd be willing to spend an extra buck or two on next season. Believe it or not, he's currently ranked in the AL top-10 in innings pitched (185), strikeouts (160) and WHIP (1.21). Further, his ERA's been nearly three runs better at U.S. Cellular Field (2.47) than on the road (5.17). At 26, Floyd's entering his prime and getting sharper on the road could make him dark horse candidate for the 2010 AL Cy Young award. Over his last 10 starts, Floyd's been excellent with a 68:15 K:BB in 69 1/3 innings. That's an increase to a near strikeout-per-inning pace with improved command. The biggest difference in Floyd's approach appears to be relying less on his fastball and instead throwing more cutters and sliders.
Wade Davis, SP, TB — Far from a secret in most circles, Davis struck out nine and walked one while holding the Tigers to one run on three hits over seven innings in his major league debut Sunday. There's plenty to like here as he misses bats, doesn't issue too many walks, keeps the ball in the yard and pitches for a good team. In short, he's a big part of why the Rays were so comfortable dealing Scott Kazmir to the Angels. If you're in a keeper league and he's somehow available, you'll want to pick him up and consider joining a more competitive league down the road. Another nice aspect of targeting Davis is that he's been able to stay healthy throughout his ascent in the Rays' minor league system, proving to be a durable starting arm that won't get the Verducci Rules kid gloves treatment next season since he can be safely deployed for 200 innings.
Madison Bumgarner, SP, SF — Not to go all Ms. Lippy on everyone, but Bumgarner's very special. He made a surprise debut for the Giants on Tuesday when Tim Lincecum (back) was unable to make his scheduled start. The debut wasn't as dominant as Davis' was against the Tigers, but consider that Bumgarner is a 20-year-old lefty and four years younger than Davis to boot. Instead of starting a playoff game for Double-A Connecticut, the kid ended up in the middle of the Giants' efforts to contend for the National League wild card. Last season, he vaulted up most prospect lists with a 164:21 K:BB ratio in 141 2/3 innings at Low-A Augusta. While his strikeout rate (92:34, 131 1/3 innings) is down between High-A San Jose and Double-A this season, there's still a ton to like here given how unhittable the guy's been at each of his minor league stops. He'll get a long look from the Giants during spring training as they'll need to fill out their rotation with Randy Johnson likely riding off into the sunset.
Robinson Tejeda, SP, KC — Maybe I'm beer-goggling this one a little bit, although it's a Friday morning and I haven't made a PBR run in weeks. Tejeda's always shown a good strikeout rate throughout his minor league stops, only to struggle when given the ball as a starter by the Rangers over the previous three seasons. The Royals have used him mostly in a relief role, but two recent starts have put him on the map for a potential spot in the Kansas City rotation for the start of 2010. His command is still an issue (5.74 BB/9IP), but with an excellent strikeout rate (11.64 K/9IP) and as much of a wide-open opportunity as you can ask for with a struggling club, Tejeda's worth your attention. He's carved up the Tigers and Angels (two first-place teams) in his two starts with a 14:4 K:BB ratio over 11 1/3 innings. He'll turn 28 in March, so the margin for error is slim, but at least he's got more upside than the Sidney Ponson and Horacio Ramirez-types the Royals have become all too comfortable giving chances to.
Carlos Gonzalez, OF, COL — A forgotten key piece in the trade that sent Matt Holliday to Oakland once upon a time, Gonzalez has been excellent in September and since being recalled from Triple-A Colorado Springs after the All-Star break. During that span, he's sitting at .354/.418/.669 with 10 homers, 19 RBI and seven steals in 127 at-bats. The plate discipline is showing signs of improvement too, as he's managed to cut back on his strikeouts the second time around with the Rockies. Everyday work is almost certainly on tap for Gonzalez next season, who will be turning just 24 in October. Kudos to general manager Dan O'Dowd for trading with Billy Beane and coming out ahead. If you're looking for next year's Cruz, Gonzalez is a strong candidate to take home that award.
Ian Stewart, 3B, COL — On paper, there are enough similarities to think that Stewart may be a left-handed version of Arizona's Mark Reynolds. The 114 strikeouts in 375 at-bats is a ton, but his contact rate has actually improved from 65 percent last season to 70 percent in 2009. Further, his .235 average is getting dragged down by a. .273 BABIP, which is significantly lower than his career rate in the majors (.358) and the minors (always above .300). The power's already there (.485 SLG), as Stewart has 23 homers this season, including four in September. Despite this, you'll likely find owners undervaluing him at your draft next season, even though he draws a health number of walks (47) and is capable of a .280/.380/.500 line with 10-15 steals next season. The future certainly looks bright in Colorado as they continue to churn out promising young talent.
Billy Butler, 1B, KC — The only other thing that's gone right for the Royals beside Zack Greinke, Butler's beginning to show signs of developing into the premium first-base talent Kansas City needs in the heart of their lineup. In 198 at-bats since the All-Star break, Butler's hit nine homers, which is more along the lines of a 30-homer pace after he hit just eight homers in his first 321 at-bats this season. It's easy to lose sight of the fact that he's still just 23, since he's already in his third big league campaign. Few power hitters his age can rival his ability to avoid the whiff and simply make contact. With 45 double in 519 at-bats, he should easily top 50 for the season, which is generally a sign of more long balls to come. Playing in Kansas City, it's easy to stay under the radar, but Butler appears to be a star in the making.
Rajai Davis, OF, OAK — The American League's rebuttal to Nyjer Morgan, the unheralded Davis is proving he can handle everyday duty as a good OBP guy and major speed threat on the basepaths. Like most speedsters, he isn't going to do much for your power categories, but his .428 slugging percentage is better than other top steals guys, including Jacoby Ellsbury (.411), Morgan (.388) and Michael Bourn (.402). Given Oakland's economically-driven approach to building a roster, Davis appears to have played his way into the team's future, which at 28 means he'll likely open the 2010 season with an everyday job.
Article first appeared 9/10/09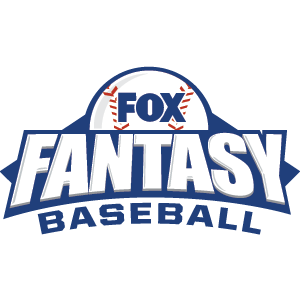 FOX Fantasy Baseball
Join or Create a Free League
Play Now!