Fantasy Preview: Chicago White Sox
2013 Fantasy Preview: Chicago White Sox
The White Sox didn't make any huge offseason changes, but after winning 85 games, maybe an overhaul wasn't necessary. There are some interesting hitters here, along with a burgeoning yet worrisome ace.
Offseason moves:
Signed 1B/2B/3B Jeff Keppinger
Keppinger doesn't bring much power to the table, and has no speed. But his .288 batting average (.288 career) should help AL-only owners, as he figures to get regular playing time at third base. If you draft him in a deep league, understand that the potential exists for a lefthanded platoon partner.
Signed RP Matt Lindstrom
Non-closing relievers usually aren't interesting for mixed-league owners, but anytime a decent pitcher throws in the high 90s, you need to keep him on your closer radar. Lindstrom is probably fourth in the pecking order behind Addison Reed, Matt Thornton and Nate Jones, but he has closed in the past.
Claimed 1B/OF Lars Anderson
Anderson is a former Red Sox prospect who will serve as a backup for the White Sox. There's a glimmer of hope for decent AL-only production from Anderson if one of the regulars gets hurt.
Lost 1B/3B Kevin Youkilis, C A.J. Pierzynski to free agency
The Tyler Flowers Era begins!
Projected Lineup
1. Alejandro de Aza CF
2. Jeff Keppinger 3B
3. Adam Dunn DH
4. Paul Konerko 1B
5. Alex Rios RF
6. Dayan Viciedo LF
7. Alexei Ramirez SS
8. Tyler Flowers C
9. Gordon Beckham 2B/p>
If De Aza repeats last year's numbers – and there's no reason why he shouldn't – he'll be a solid OF4 in mixed leagues. Are Dunn's 35-plus homers worth his .200-ish batting average? Not in most cases. Viciedo will hit 25 homers with a .250-.260 batting average – guys like him are a dime a dozen. Ramirez's speed returned last season, and he's a solid bet for 10 homers and 15 steals without a harmful BA. Flowers has power, but his stratospheric strikeout rate is going to kill you. Literally, as reading his numbers in the box score every morning will give you a heart attack.
Rotation
1. Chris Sale
2. Jake Peavy
3. John Danks
4. Gavin Floyd
5. Jose Quintana
CL: Addison Reed
Sale has ace-level stuff, but his big workload increase last season (192 IP, up from 71 in 2011) is a concern – just enough to avoid him as your mixed-league SP1. Peavy had a terrific bounceback season, and should repeat his stats if healthy (which is always a big IF with him). Healthy or not, Danks and Floyd aren't mixed league material, and AL-only owners should expect ERAs at 4.00 or higher. Quintana is a soft-tossing southpaw whose ERA was 2.75 in the first half of 2012, and 4.66 in the second half. Stay away.
There's plenty to like about Reed's wipeout stuff, but he was shaky at times in 2012, and is probably a mid-level closer. If Reed falters, the experienced Matt Thornton is could be next in line for saves. However, Nate Jones posted a 2.39 ERA in his rookie season with an average fastball velocity of 97.6 mph, so he could be in the mix as well. In January, the team's website reported that Jones' "breakout season and high-octane stuff will give Reed a challenge for the ninth-inning role or at least another viable option for manager Robin Ventura." You know what? Thornton is still my preferred handcuff.
Big questions:
How big of a stud is Sale?
As noted above, Sale's studliness doesn't come without risk. He jumped 121 innings from 2011 to 2012, and as noted many times last season, I can't un-remember the White Sox trying to move him to the bullpen because they were concerned about his ability to handle a starter's workload. If Sale wins the AL Cy Young this season, it won't be a big surprise. But if his campaign gets cut short due to arm issues, that won't be a shock, either. His status as a mixed-league SP2 in most early rankings reflects that concern, but gives him plenty of upside as well.
Will Konerko rebound, or is he fading?
Konerko will turn 37 during spring training. His ground-ball rate is going up, and his slugging percentage has declined for two consecutive seasons. A wrist injury was partly to blame for Konerko's subpar 2012, but the bet here is that a steady descent (as opposed to a cliff dive) is underway. He's just outside the starting first baseman conversation in standard mixed leagues.
Which Alex Rios will show up?
Um … we're not sure. Rios' odd year-even year schizophrenia since 2009 is a mystery, and there's not much rhyme or reason to the fluctuations. Your best bet is probably to average the seasons (which is basically where most projections settle), and that pretty much makes him a 20-20 guy with a .270 batting average. Rios is a low-end OF2 in standard mixed leagues. Hoping for a 2012 repeat is asking for too much.
Sleeper
Beckham, now that we've modified our previously high expectations. He showed some power improvement last season, and is bound to have a better batting average with some normal BABIP luck.
Top prospects
Courtney Hawkins, OF – Hawkins showed power, speed and tools in his first year of pro ball. He's at least a couple of years away from Chicago, but is clearly the team's top prospect.
Carlos Sanchez, 2B/SS – Sanchez is a small, speed-only guy who reached Triple A at age 20 last season. If Beckham disappoints again, Sanchez figures to be his successor.
Erik Johnson, SP – Johnson isn't far away from the big leagues, but most analysis suggests that his future is as a middle-of-the-rotation starter.
Trayce Thompson, OF – Thompson reached Triple A last season, and hit 25 homers with 21 steals across three minor-league levels. His walk rate is decent, but he strikes out a LOT.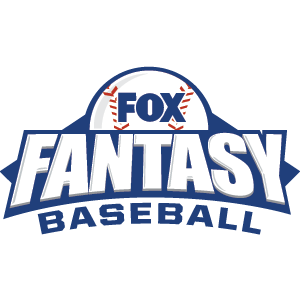 FOX Fantasy Baseball
Join or Create a Free League
Play Now!