Dunn, Rios look to bounce back
Projected lineup
CF – Alejandro De Aza
2B – Gordon Beckham
1B – Paul Konerko
DH – Adam Dunn
LF – Alex Rios
C – A.J. Pierzynski
SS – Alexei Ramirez
RF – Dayan Viciedo
3B – Brent Morel
SP – John Danks
SP – Gavin Floyd
SP – Jake Peavy
SP – Chris Sale
SP – Philip Humber
CL – Matt Thornton
Five things to think about:
– Dunn was astonishingly putrid in 2011, batting .159 with 11 home runs. His strikeout rate jumped last season, but his walk, line-drive and fly-ball rates were just fine. Gambling on a rebound somewhere after Round 15 in mixed-league drafts sounds like a good idea.
– De Aza hit 13 homers and stole 34 bases between Triple A and the majors last season, and will be the new leadoff hitter on the South Side. Getting 10 homers and 25-30 swipes from your OF5 in a mixed league is something you'd be interested in, right?
– This team is full of rebound candidates, which will happen when you have a disappointing season. Rios and Peavy have gone between Rounds 15 and 20 in early drafts, while Beckham has pretty much fallen off the map. It's hard to count on Peavy's health, and Beckham didn't give us much to like in 2011, but Rios is on my list of late-round value opportunities.
– Remember all the stories last season about Morel being all-glove, no-bat? After you waived him, he hit eight homers in September. He also had 13 longballs between the minors and majors in 2010, and 16 at Class A in 2009. It's not like the hot corner is full of thumpers, you know.
– Danks and Floyd pretty much are what they are, but the interesting rotation member here is Sale, a flamethrowing, 23-year-old southpaw who spent 2011 in the White Sox' bullpen. Some mixed leaguers are drafting him in the last few rounds, and that sounds like a good strategy. Sale has plenty of upside at that draft position, and if he doesn't work out, you can cut him.
Plus:
Odd man out: Super utilityman Brent Lillibridge will again ply his trade at many positions after hitting 13 home runs and stealing 10 bases in just 186 at bats in 2011.
Farm system: There's not much to concern yourself with here, other than maybe backup catcher Tyler Flowers (20 HR between Triple A and MLB last season) and potential closer Addison Reed (see below). RHP Nestor Molina could emerge later in the season, but he's started just five games above Class A.
Backup closer: The Chisox' website had Thornton listed in the closer's spot when spring training opened, so we can start there. However, look for rookie flamethrower Reed and maybe veteran Jesse Crain to push for the job. Reed will be a popular guy during draft season, as his minor-league history is filled with ERAs that start with the number "1." However, Reed's rise through the minors has been so rapid that there could be bumps in the road. He should close at some point this season, but don't be shocked if it's not by Opening Day.
>>>> Fantasy Baseball 2012 Team Previews Index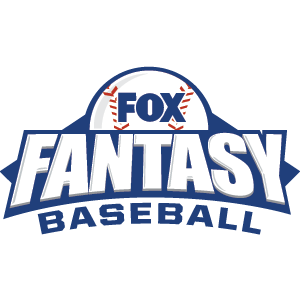 FOX Fantasy Baseball
Join or Create a Free League
Play Now!